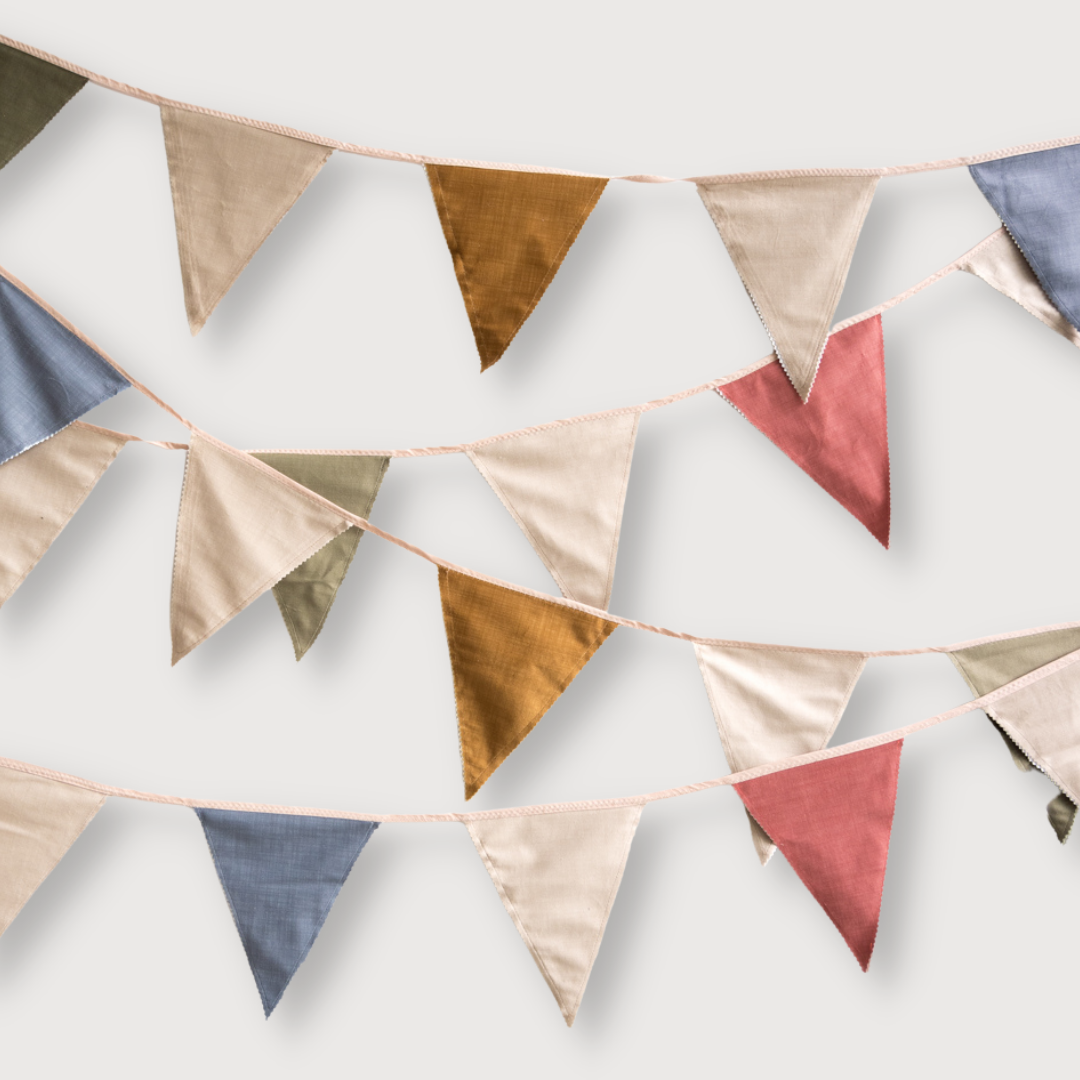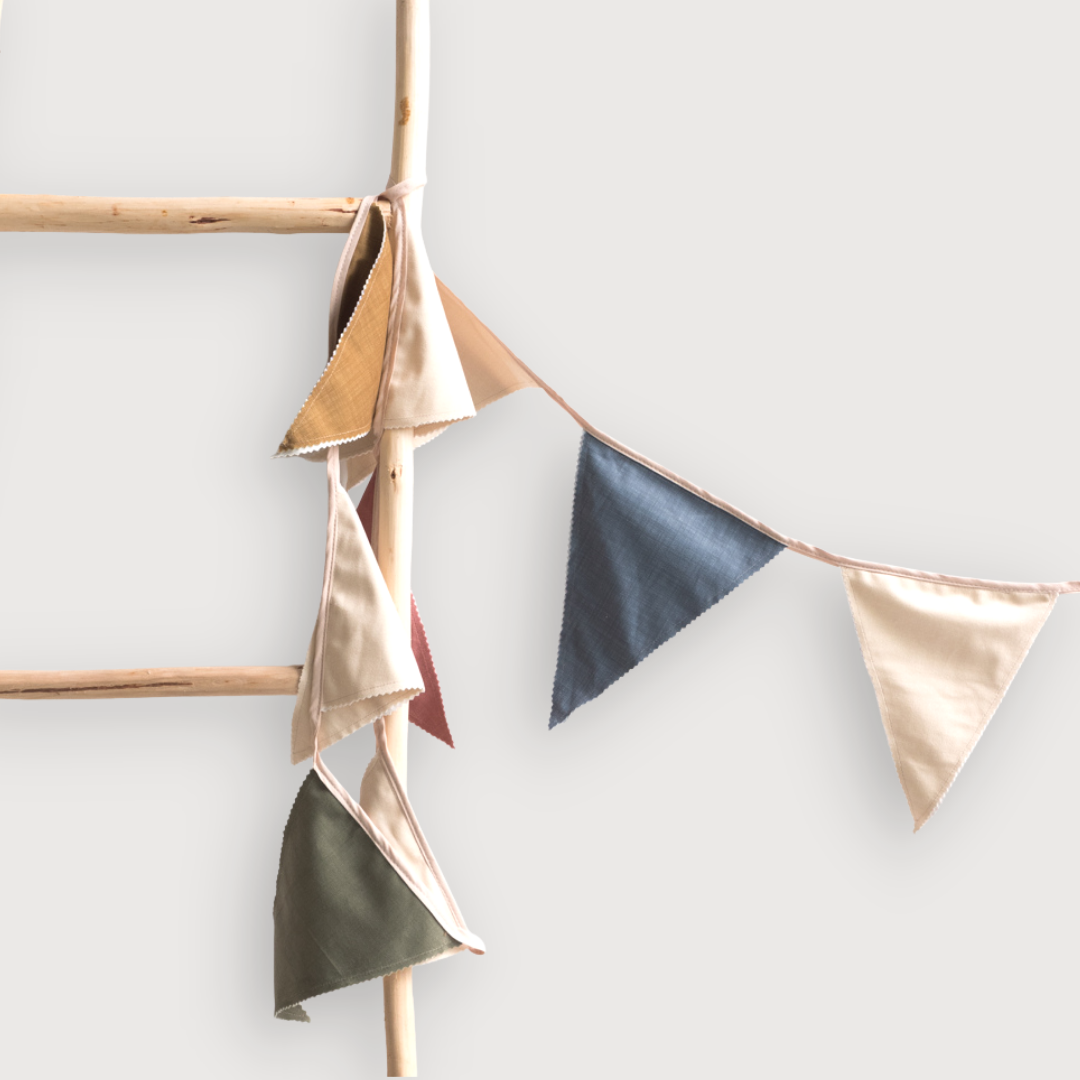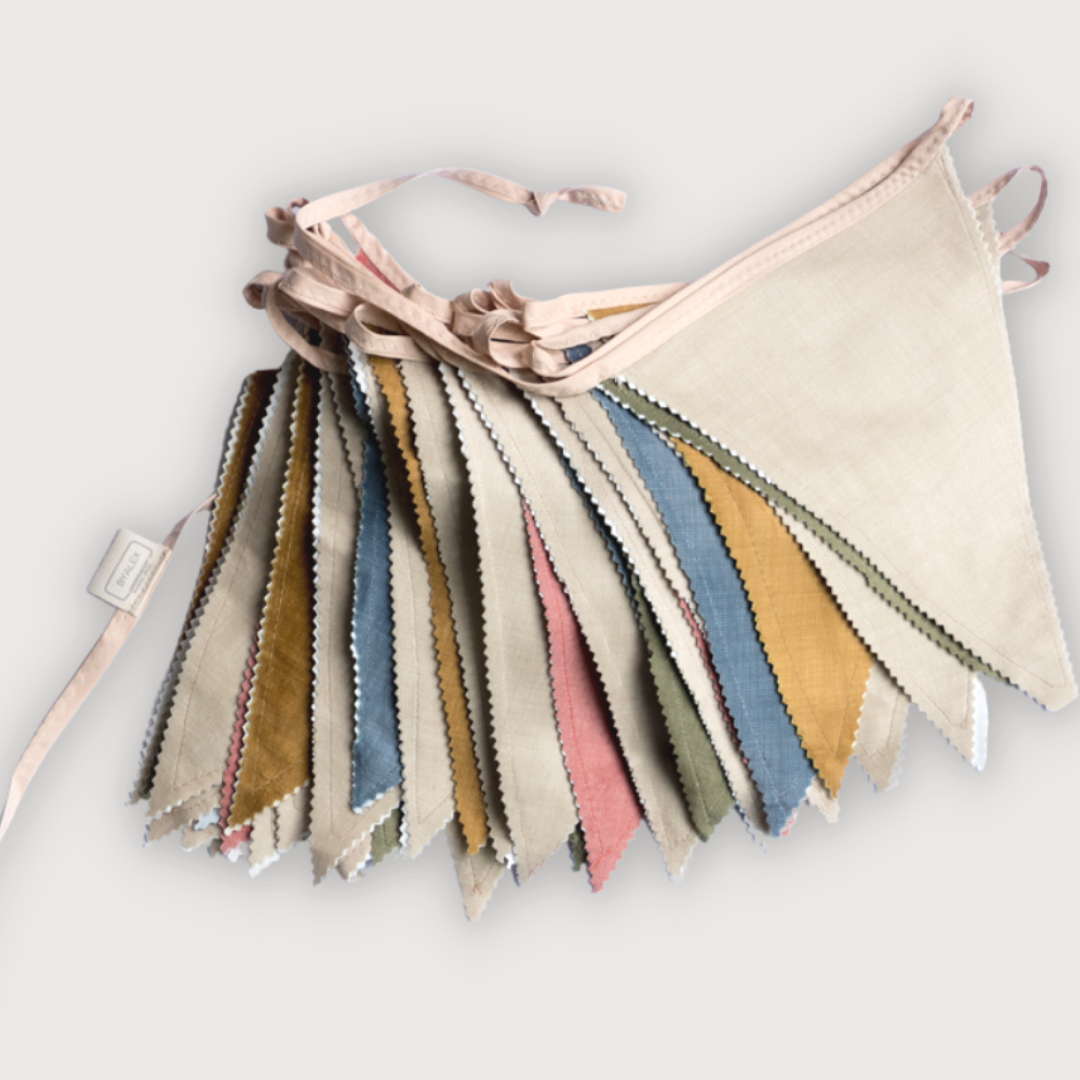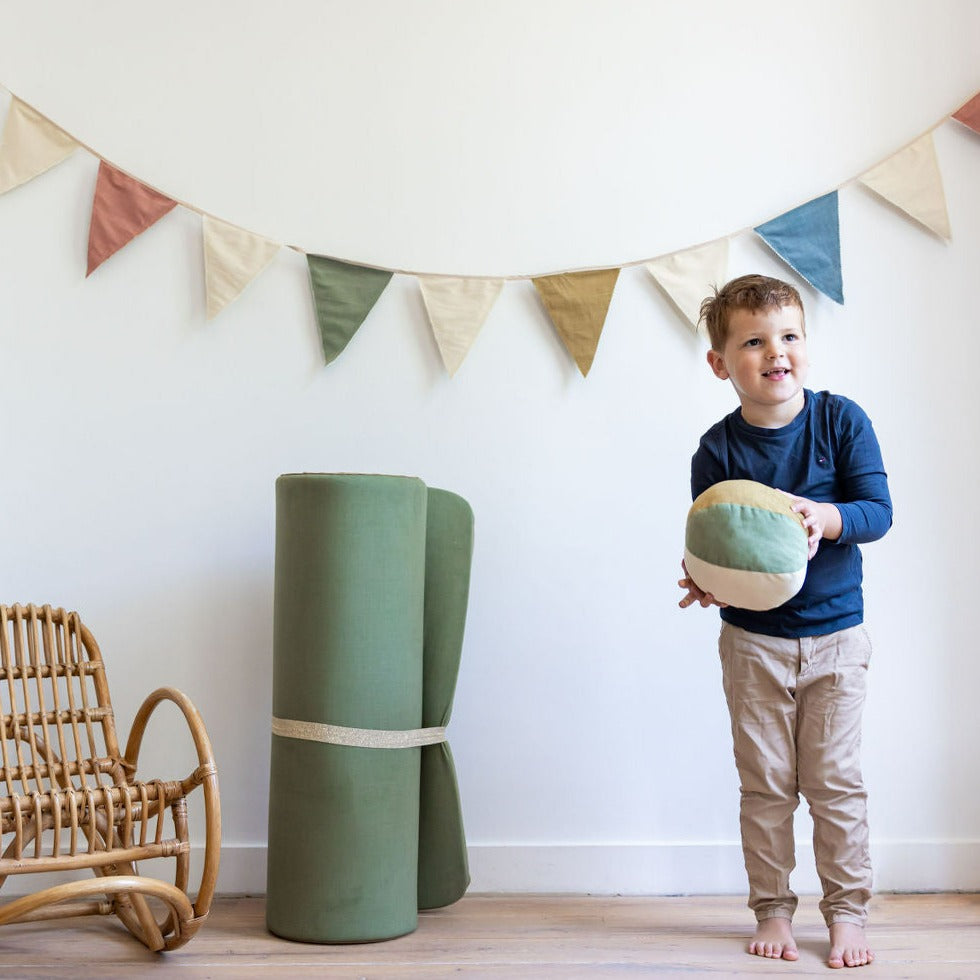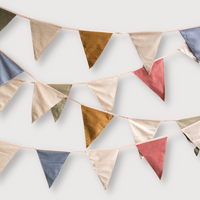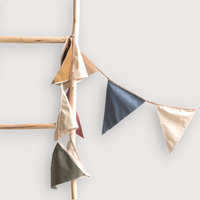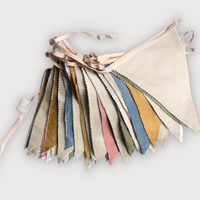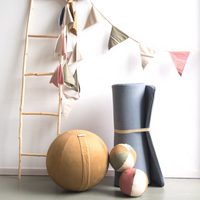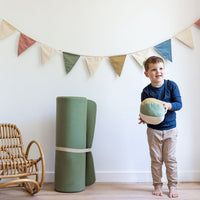 Durable fabric garland/flag line made to make every day a party. From today and the one in a few years, because that's how long you're going to last with this. Neutral garland for both boys and girls with beige, green, yellow, grey, and pink. Hang it with all the great moments you want to celebrate together. But it is also great to use as a decoration in the children's room.
Available as a nice long 12-meter garland, or as a shorter 3-meter garland.
The fabric garland is handmade at The Melting Place in Gouda (the Netherlands). A social initiative where people work at a distance from the labor market or for whom the Netherlands is a new homeland. Here they get a chance to (re)build their future.
Made from durable fabric left over from making the byAlex playmats. Hand-cut and sewn with love. As a result, each garland is unique but not necessarily perfect.
Shipped within 1-2 days
Handmade in Europe
Worldwide shipping
FAQ
If you are not completely satisfied with your product, return the unused product(s) in the original packaging within 14 days of receipt for a refund. When we have received the product, we will refund the value of the purchased product.
If there is something wrong with the product you received or if your delivery is not identical to your order (wrong product or if a product is missing), please contact our customer service. Y
ou can find the return conditions here.
Custom made items cannot be returned.
Share details about your shipping policies, item returns, or customer service.
We do not have a shop, but we do have a showroom in Rotterdam, the address is Zwaanshals 259-a.
Please contact Alex before you come by.
Send a message via the contact page. Alex will try to answer your message within 24 hours.