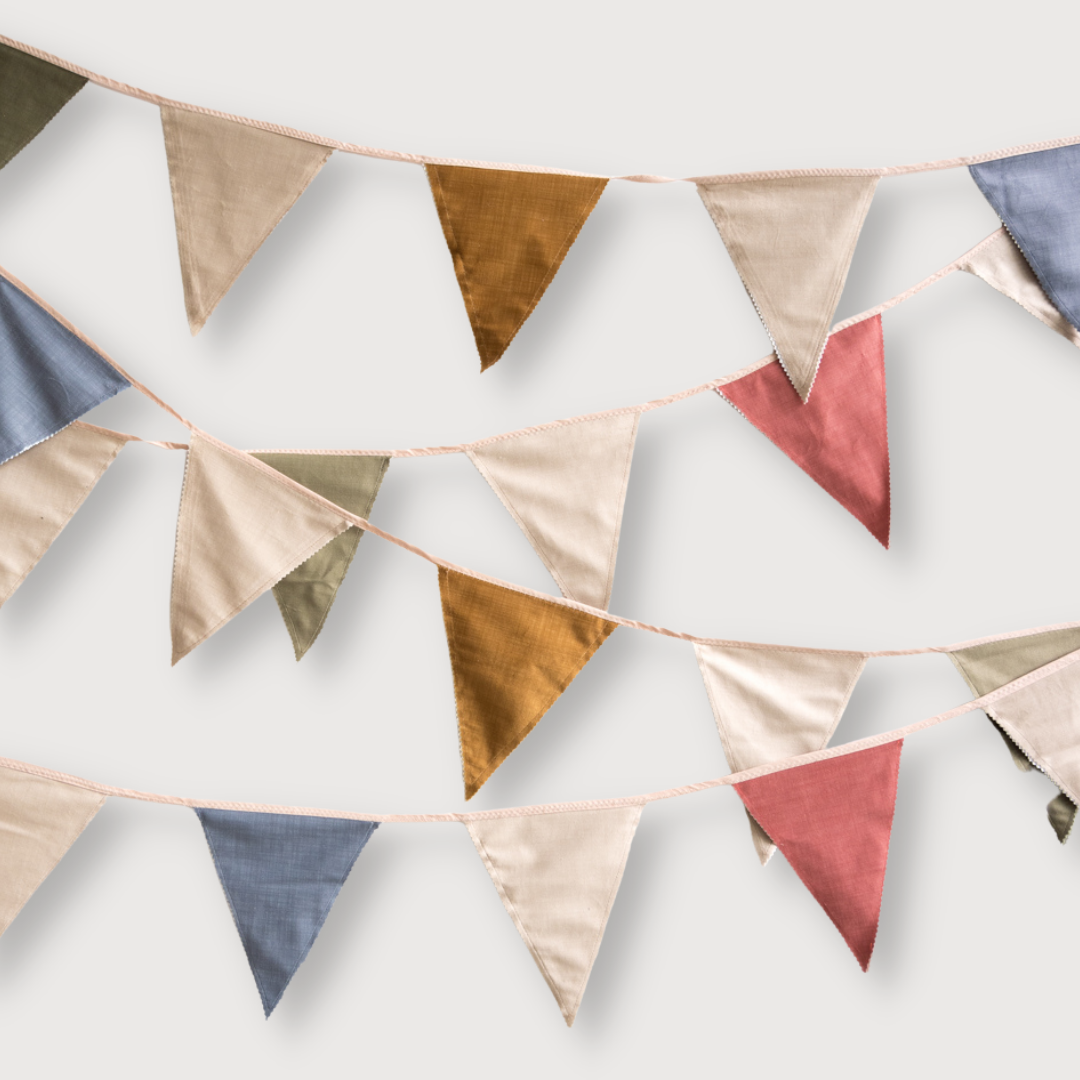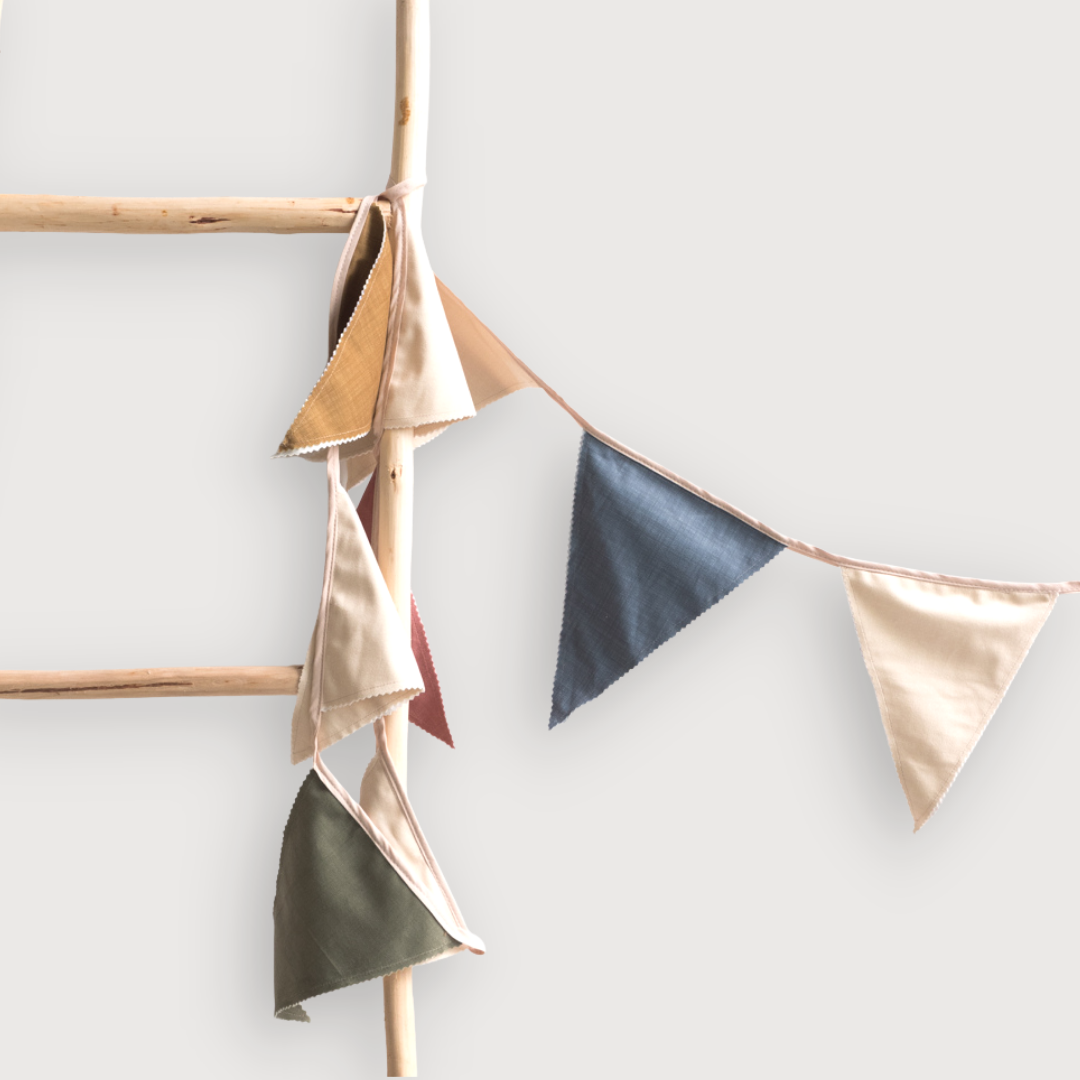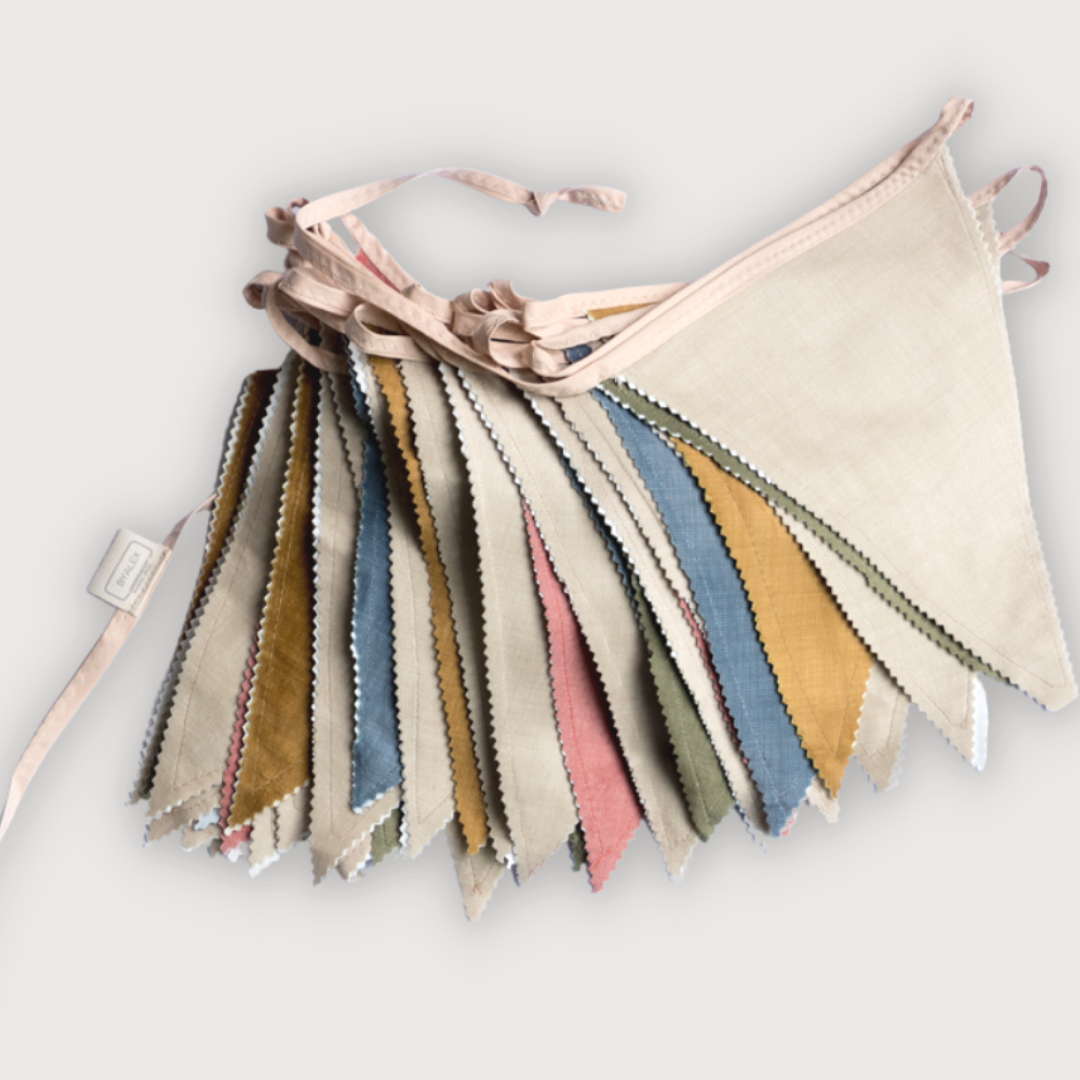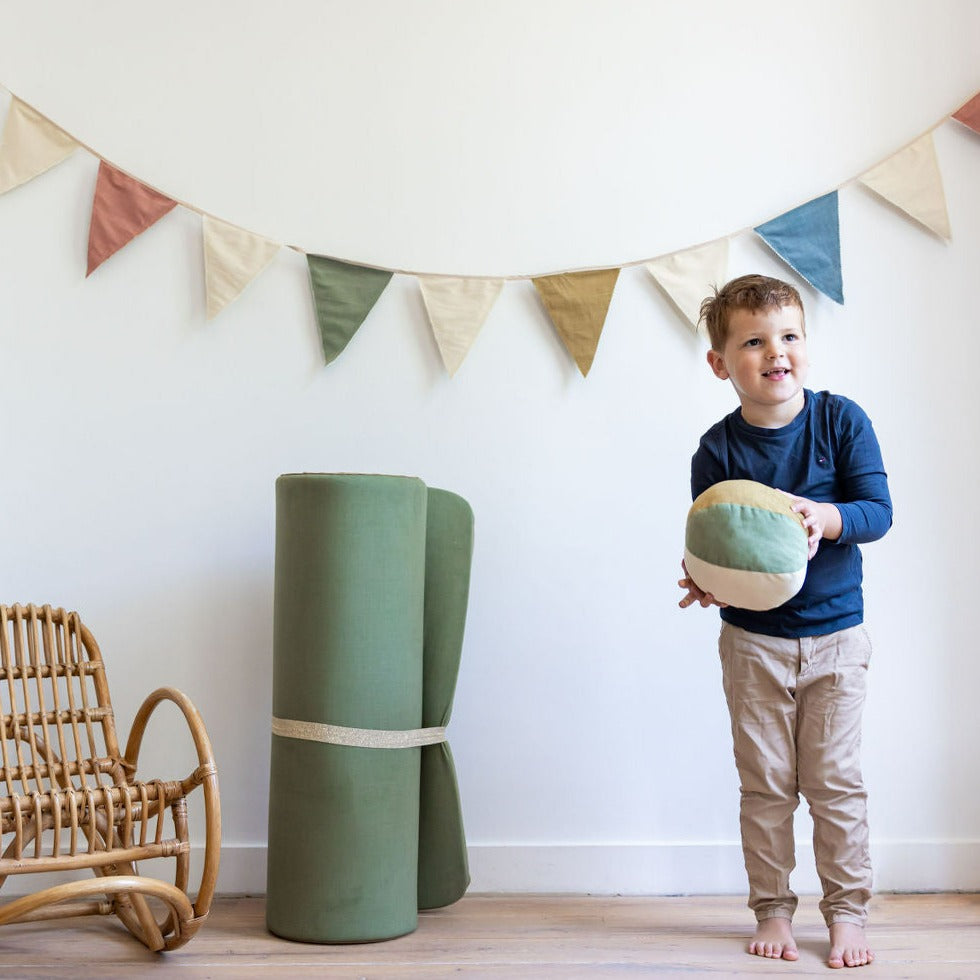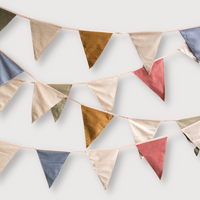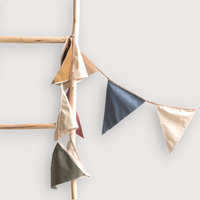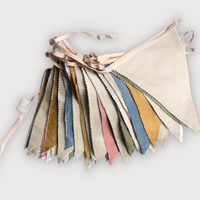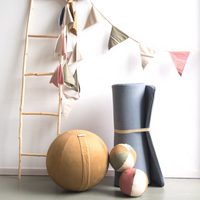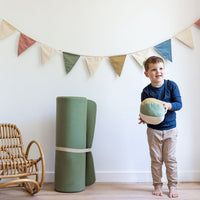 Durable fabric garland/flag line made to make every day a party. From today and the one in a few years, because that's how long you're going to last with this. Neutral garland for both boys and girls with beige, green, yellow, grey, and pink. Hang it with all the great moments you want to celebrate together. But it is also great to use as a decoration in the children's room.
Available as a nice long 12-meter garland, or as a shorter 3-meter garland.
The fabric garland is handmade at The Melting Place. A social initiative where people work with a distance to the labor market or for whom the Netherlands is a new homeland. Here they get a chance to (re)build their own future.
Made from durable fabric left over from making the byAlex play mats. Hand-cut and sewn with love. As a result, each garland is unique, but not necessarily perfect.