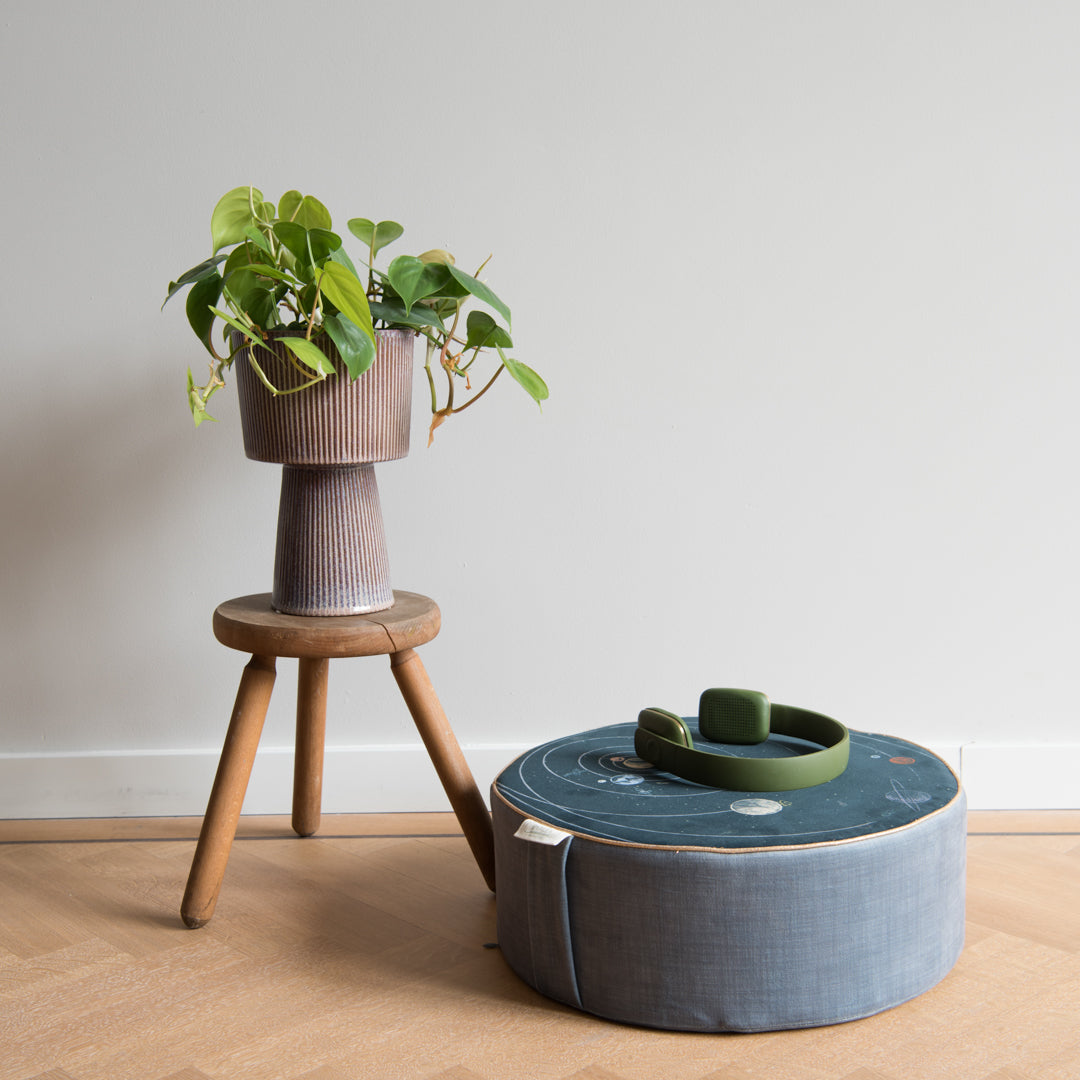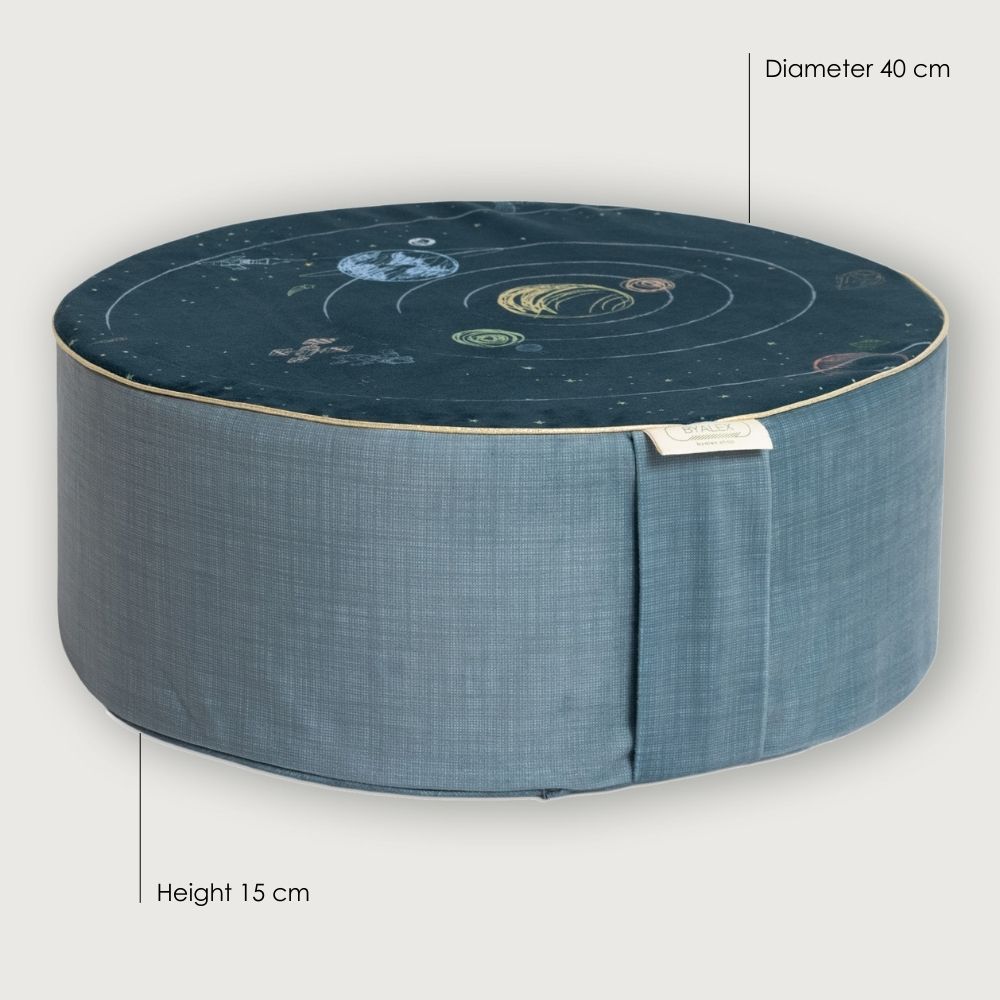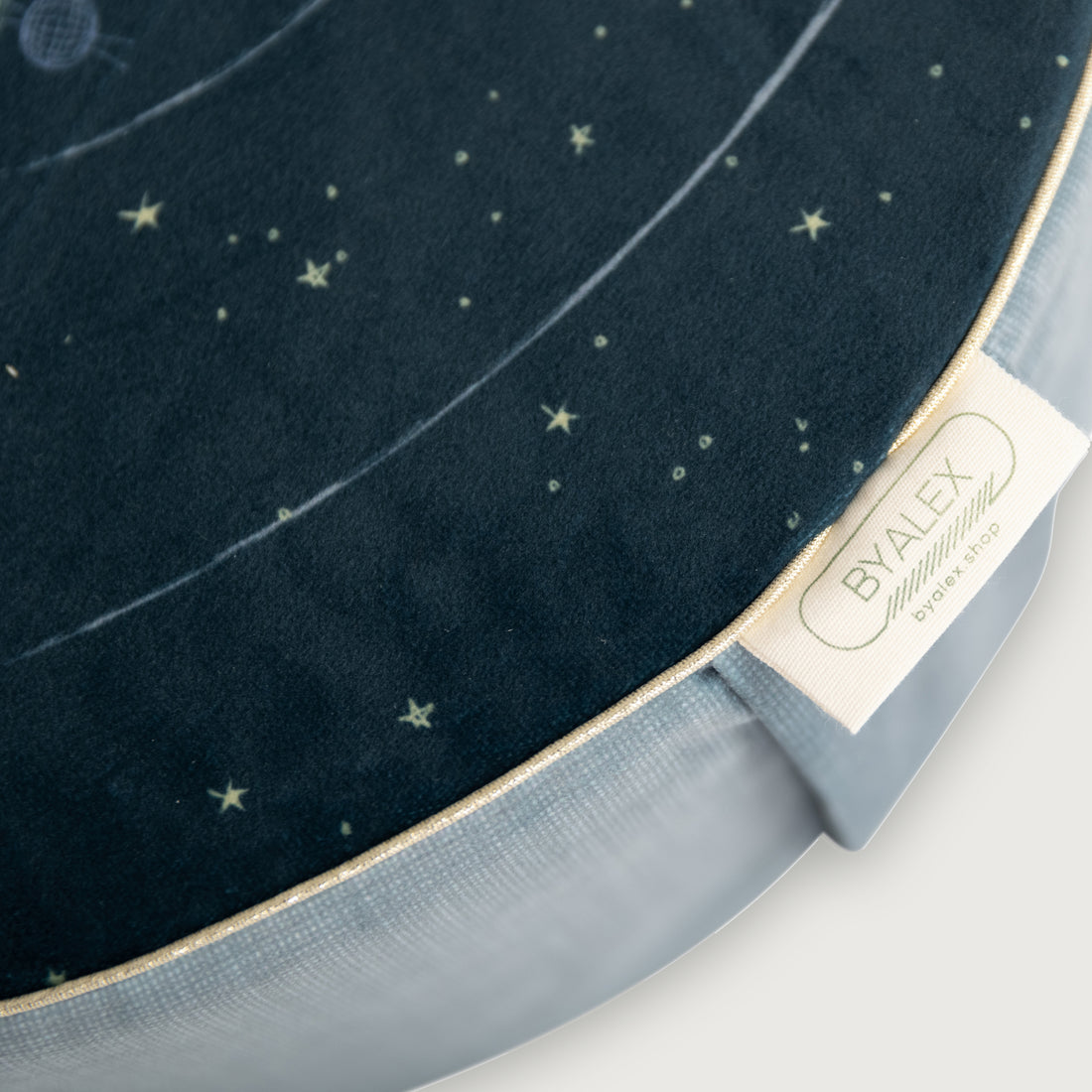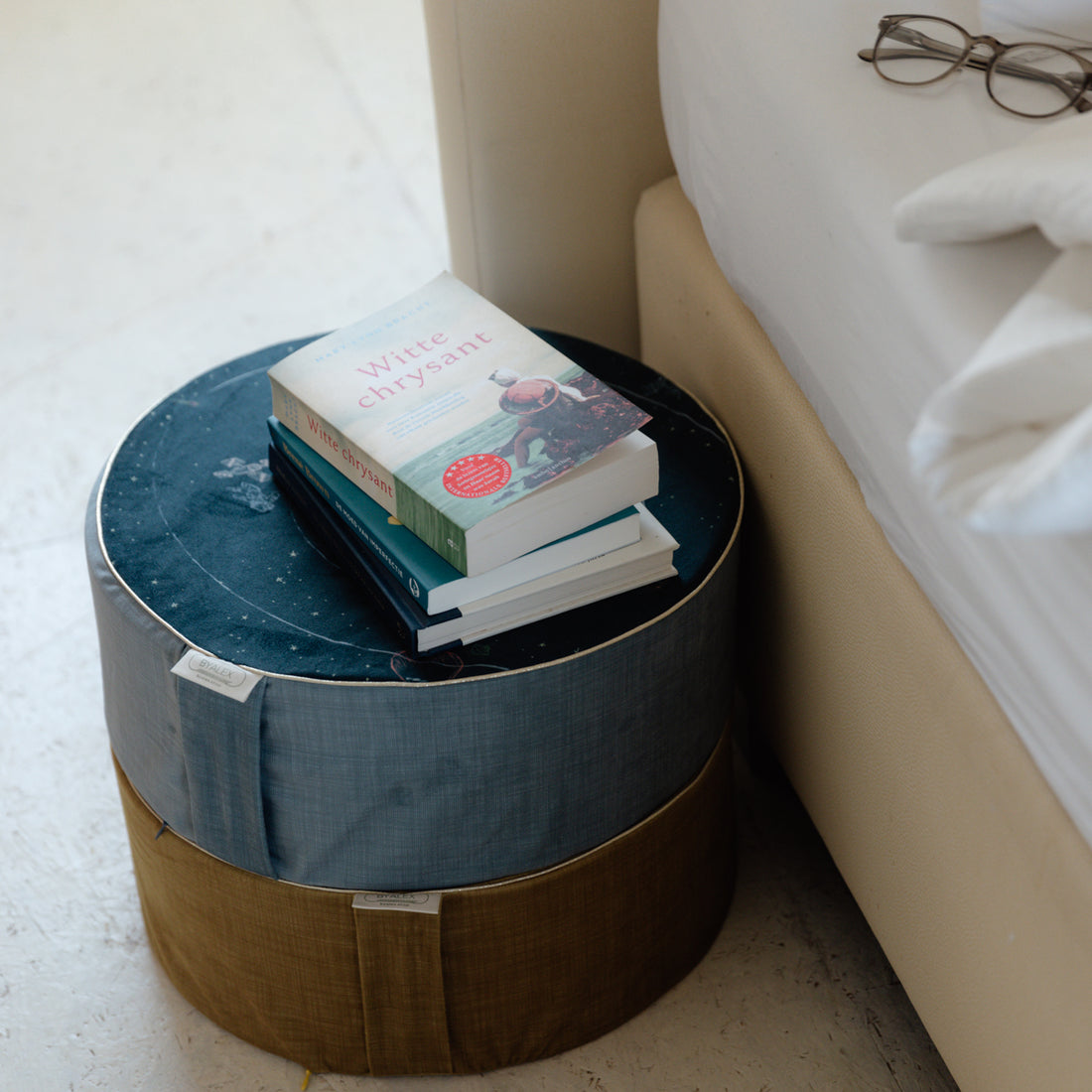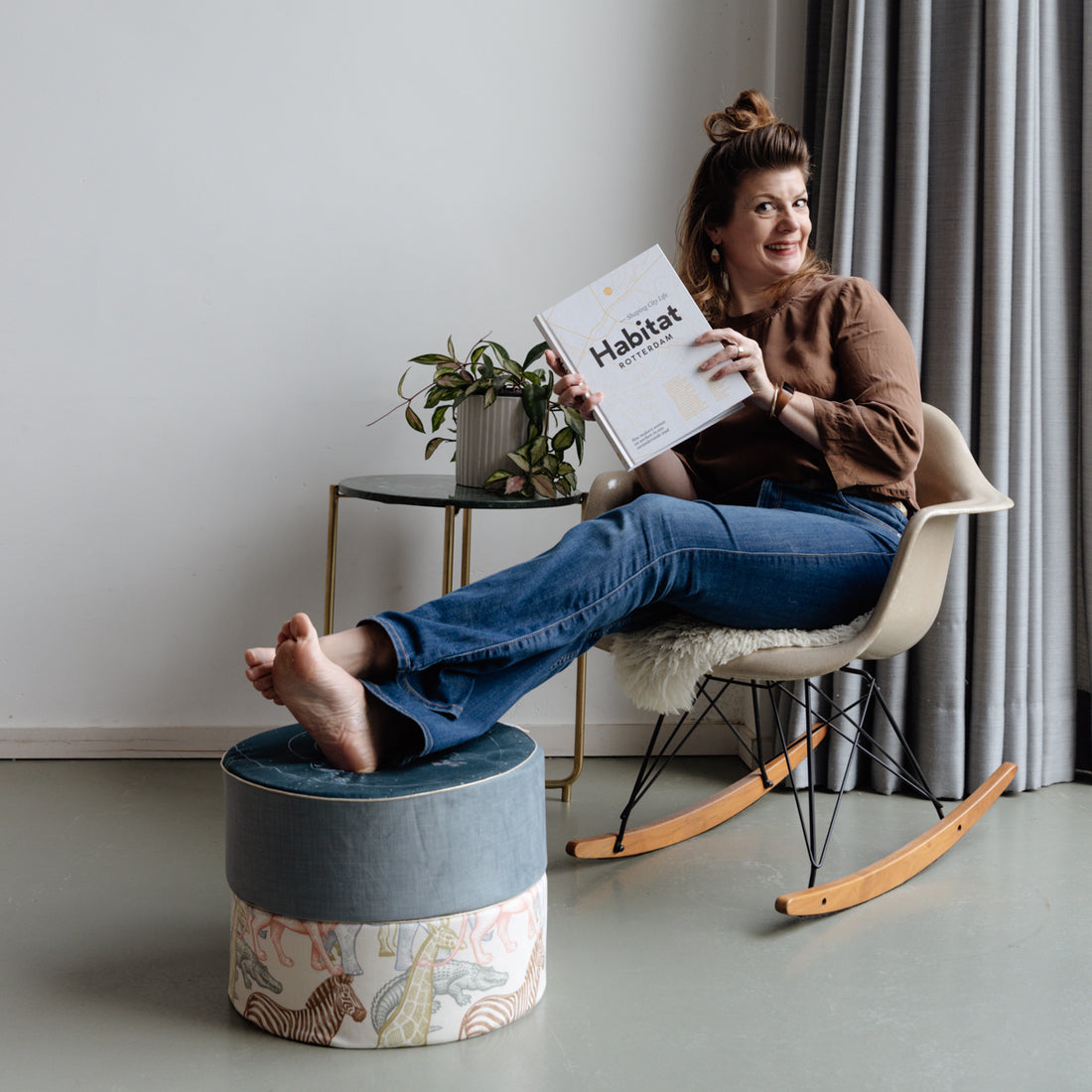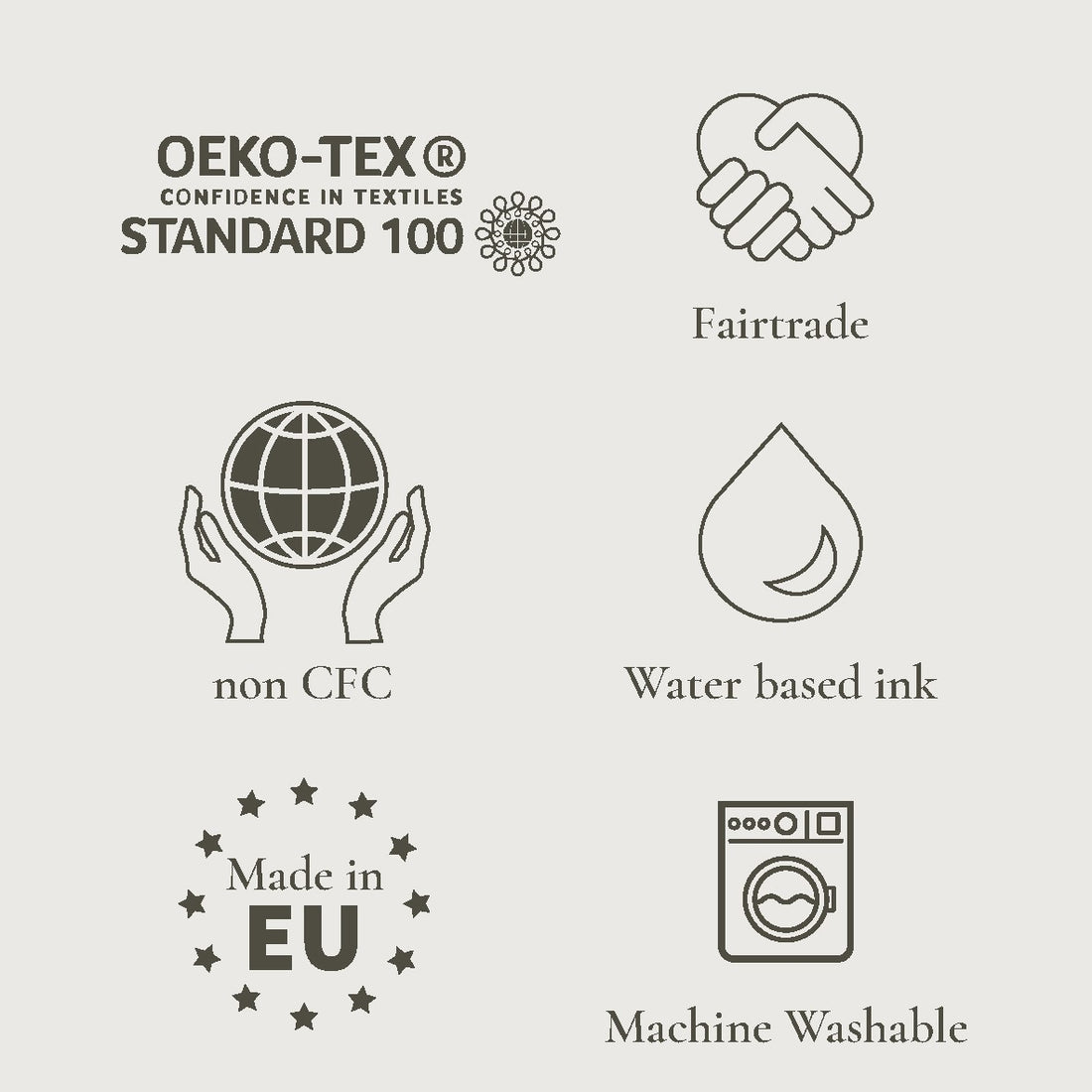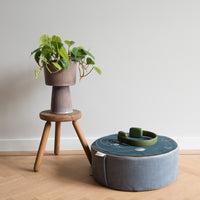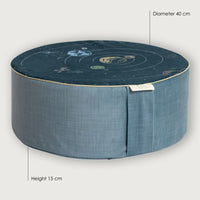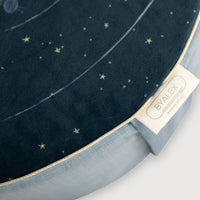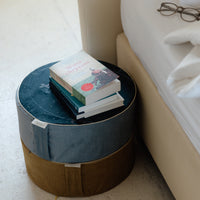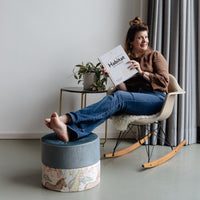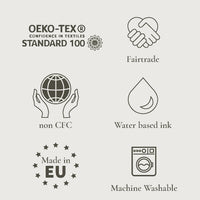 Want to go on an adventure with us to the stars, the planets, and the moon? Don't worry, we won't get lost. Together with my oldest boy, we based our drawings on a book, so our map of space is quite realistic.

Use it for meditation, sit on it on the floor, stack them or use them next to each other, you can buy 1, 2 or 3. A cushion with endless possibilities, use your creativity or let your children go wild with their fantasies. Because of the soft fabrics with a stylish ByAlex print the cushions look great in every living or nursery. They also combine very well with the ByAlex playmats and yoga mats.
Colour: Space print on dark blue at the top with grey/blue on the side and bottom. 
Diameter: 40 cm
Height: 15 cm
Weight: 0,6 kg
Material Cover: soft velvet polyester, with can handle some action. It is 240 gr/m2 (same quality as premium interior fabrics)
Materiaal filling: Firm CFC free polyether foam
All products are designed by byAlex, and handmade in Europe using the finest Dutch OEKO-TEX® certified fabric. The fabric is printed with non-toxic water-based ink.
If you want to clean the pouf, it is best to spray it with water containing a few drops of ecological detergent. Then wipe the surface with a damp cloth using only water. After cleaning, you can let the pouf dry completely before stacking them.

Does your pouf need a more intensive cleaning? You can unzip the cover and wash it in the washing machine. Then take a look at the washing tips HERE

Free shipping on all Dutch, Belgian and German orders above € 39.

Orders over € 139 will be shipped for free in Europe

Orders above € 199 will be shipped worldwide for free