Mindful Affirmations - Love & Relationships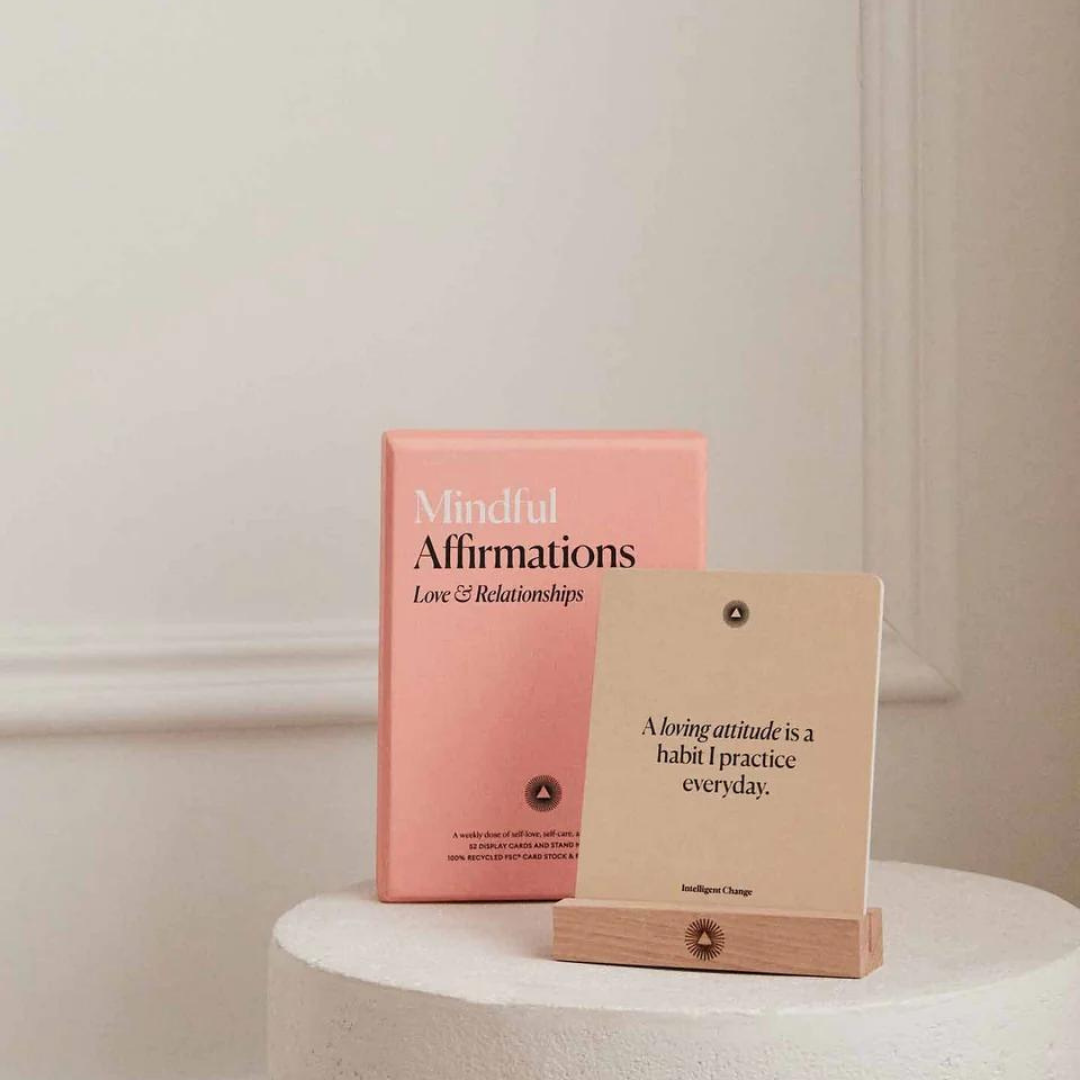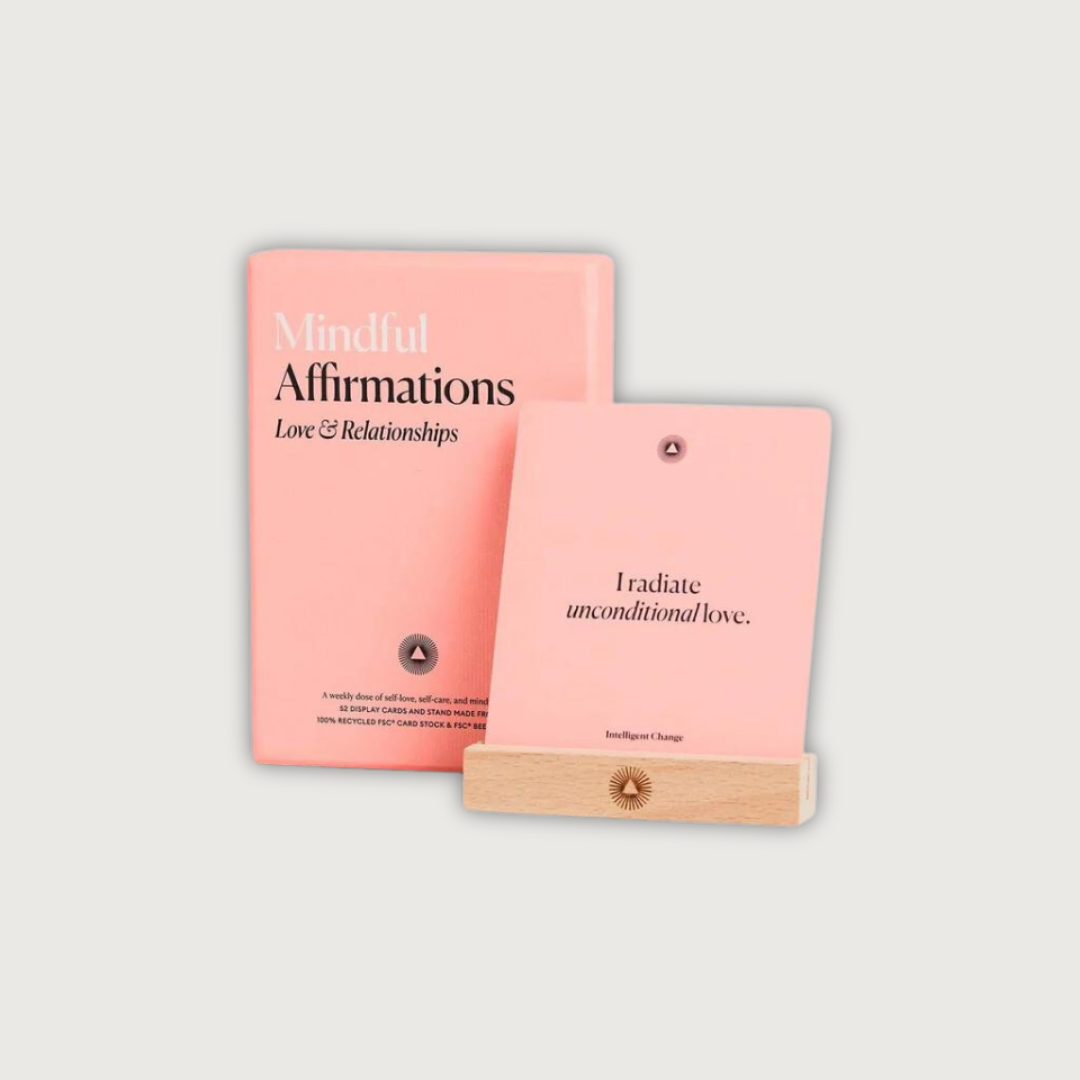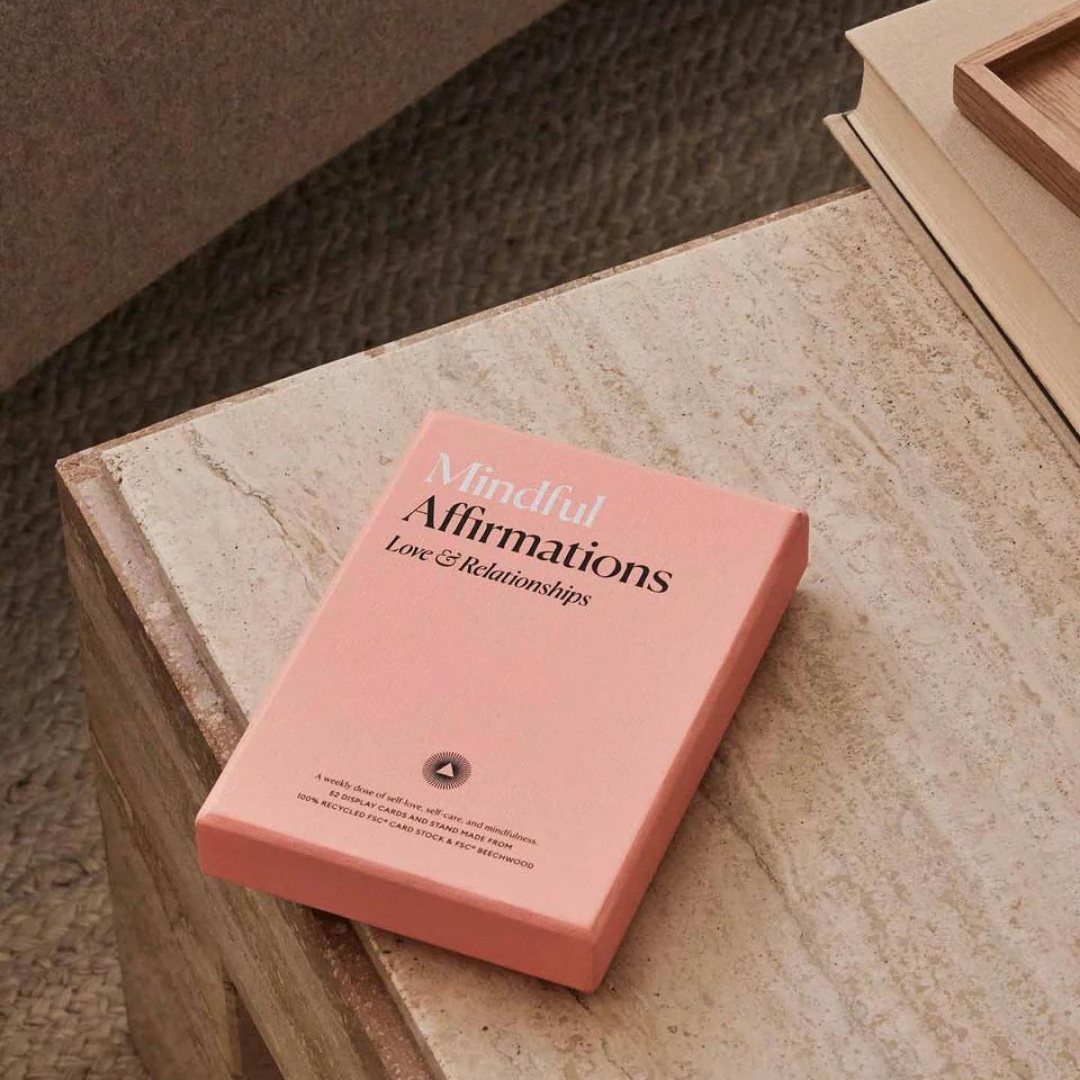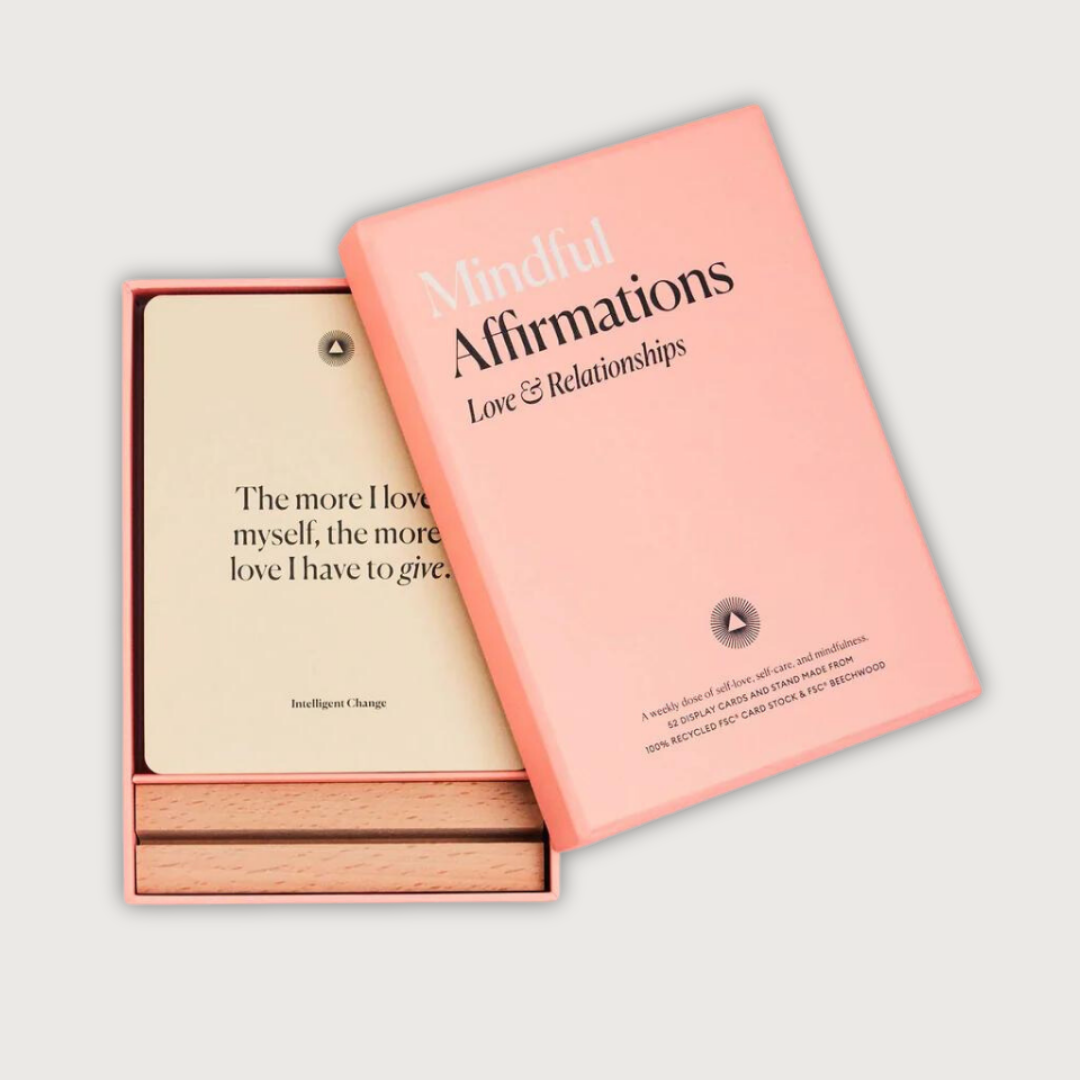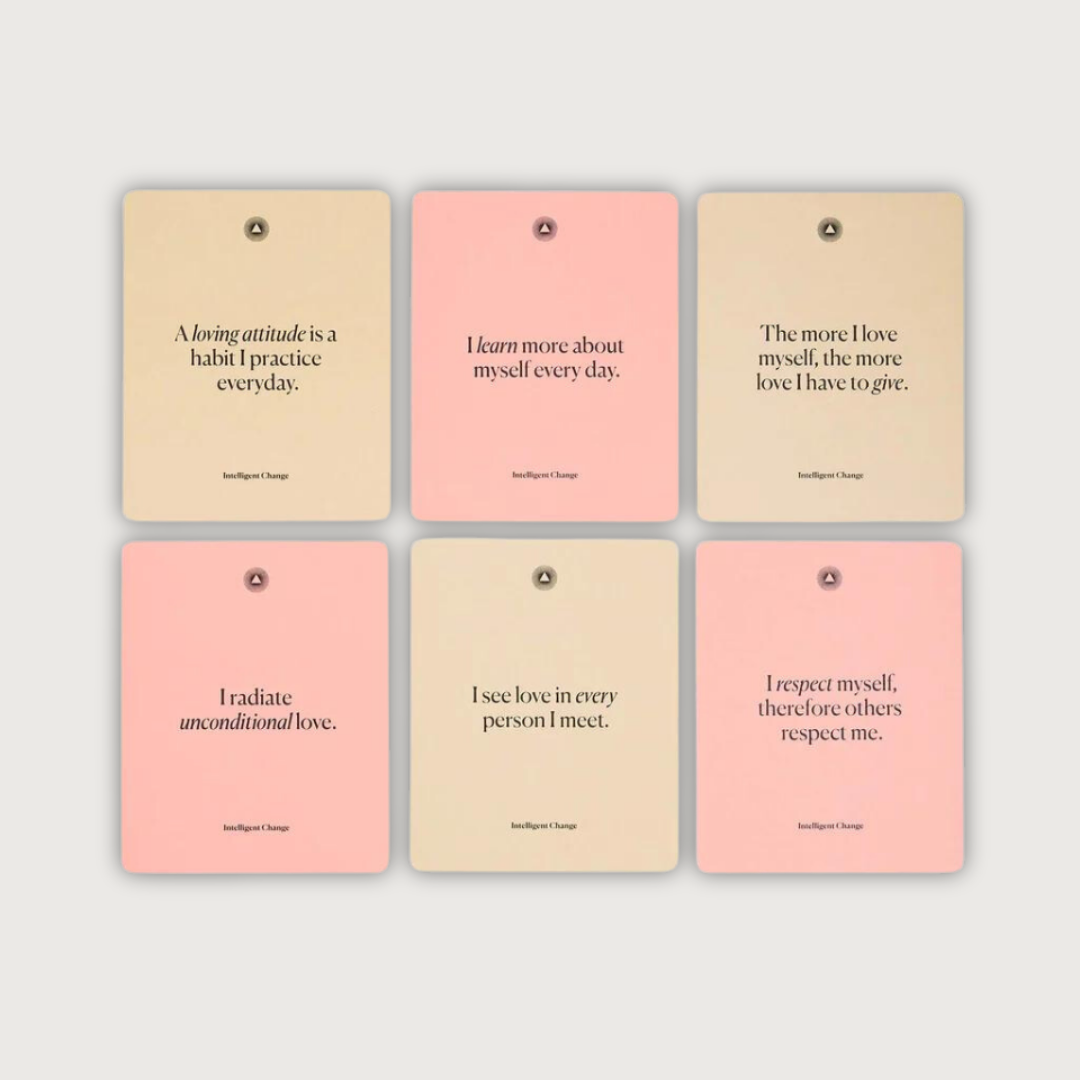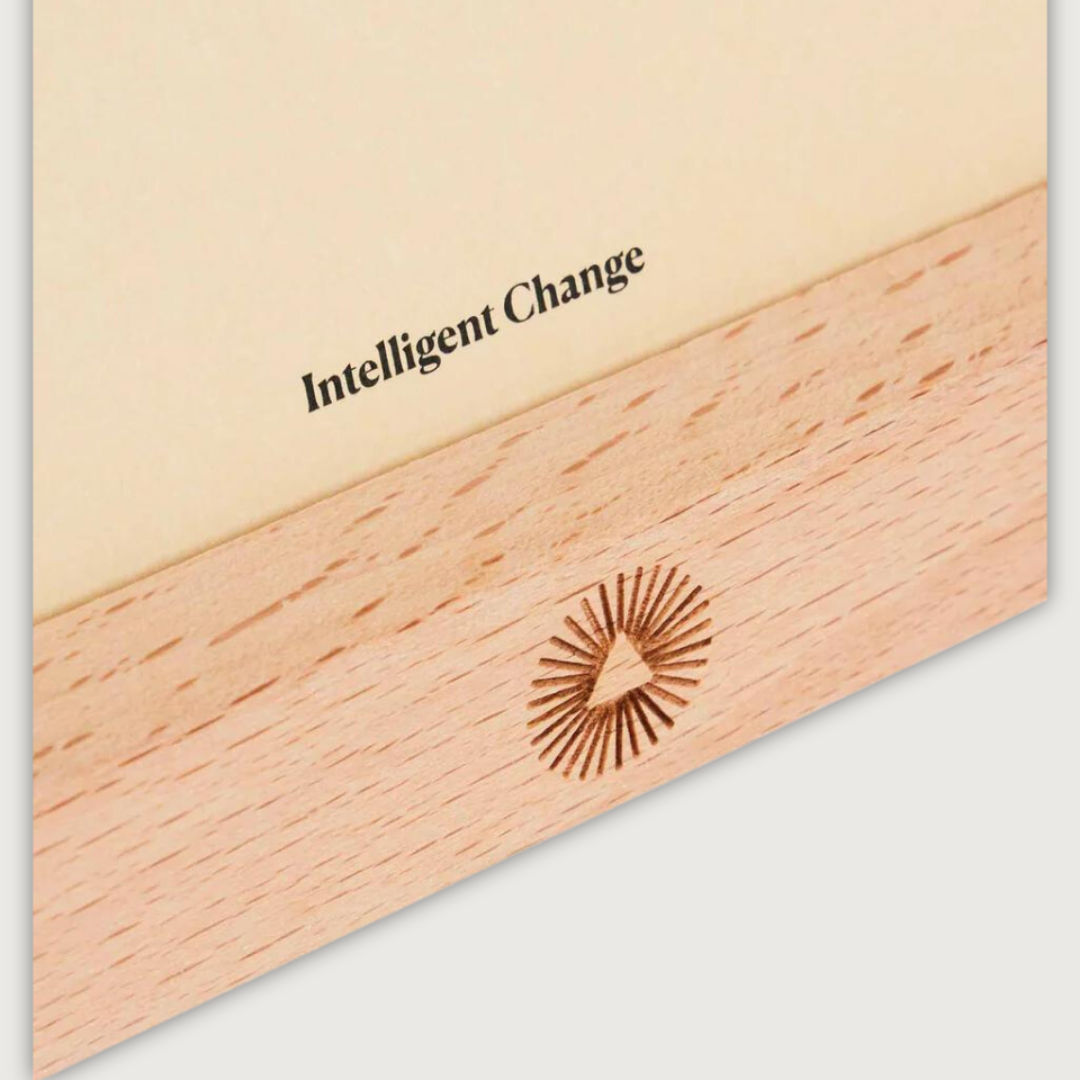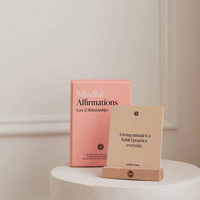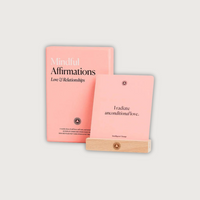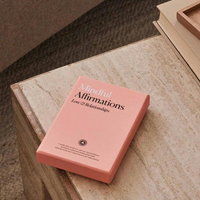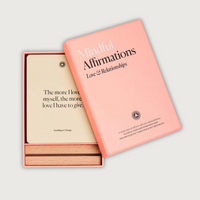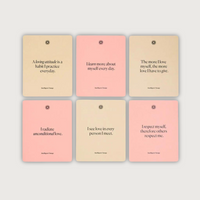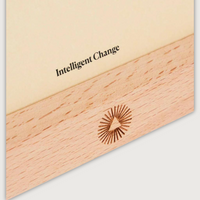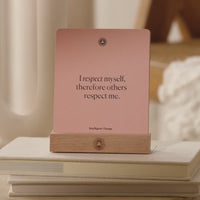 Mindful Affirmations - Love & Relationships
Are you seeking self-love? More compassion in your relationships? Love and Relationships Affirmations are for you. Whether you're healing from a heartbreak, seeking romantic love, or nurturing a long-term relationship, these affirmations help cultivate healthy, positive bonds.
Get a new perspective on life and love.
- Affirmation cards are meant to be used every week
- Comes in a box––perfect for mindful gifts for yourself and your loved ones
- Affirmation cards come with insightful instructions on how to best use this mindfulness practice
- Backside of the cards can be used to create your own affirmation

Includes:  
 52 Affirmation cards 

🗸 Storage box included
🗸 FSC™ beechwood stand with Intelligent Change laser cut logo
🗸 Cards size: 4.13" / 10.5cmW x 5.11" / 13cmL
🗸 100% recycled, compostable, and FSC certified paper


Combine these beautiful cards with our lovely thick yogamats and Bloom incense sticks and start or end your day with your own calm yoga moment.