Autumn In The Park - Ochre Yoga Mat, extra Thick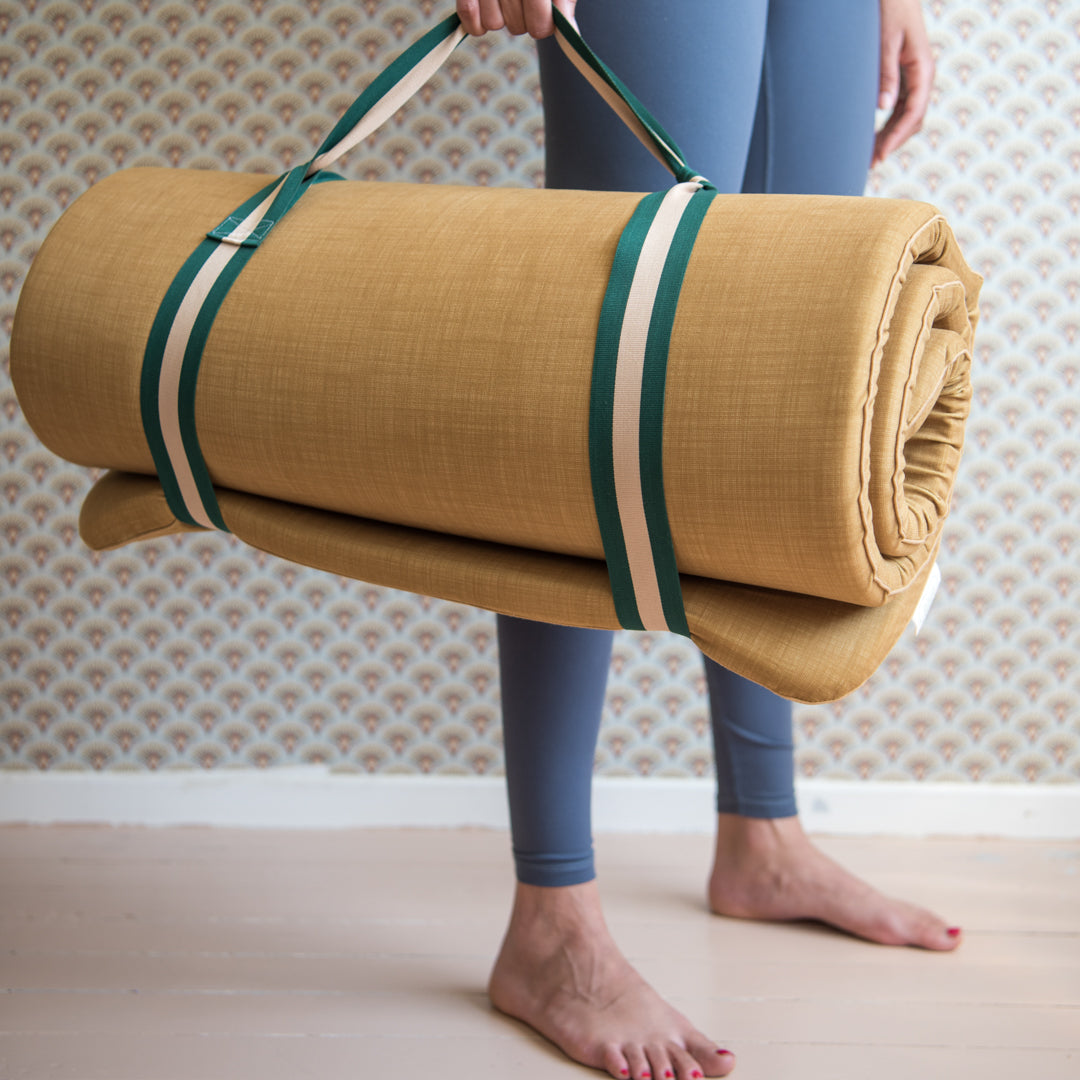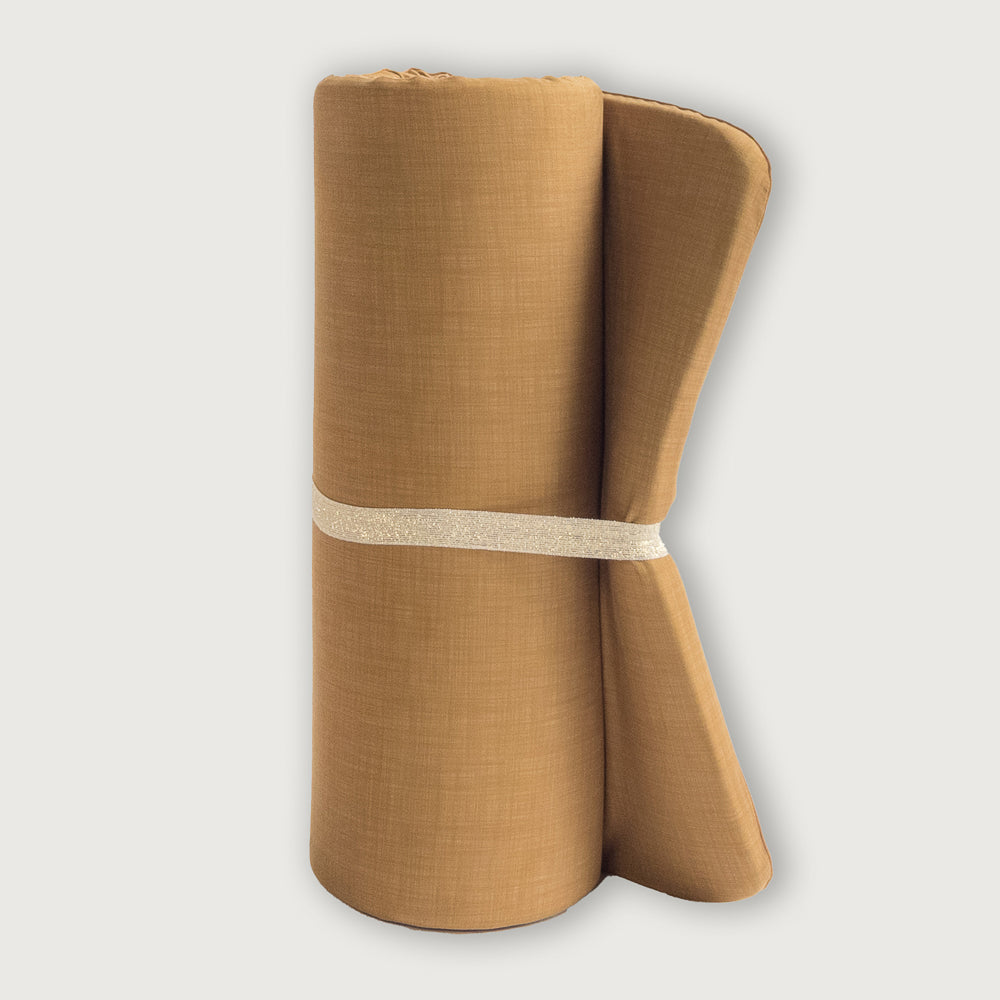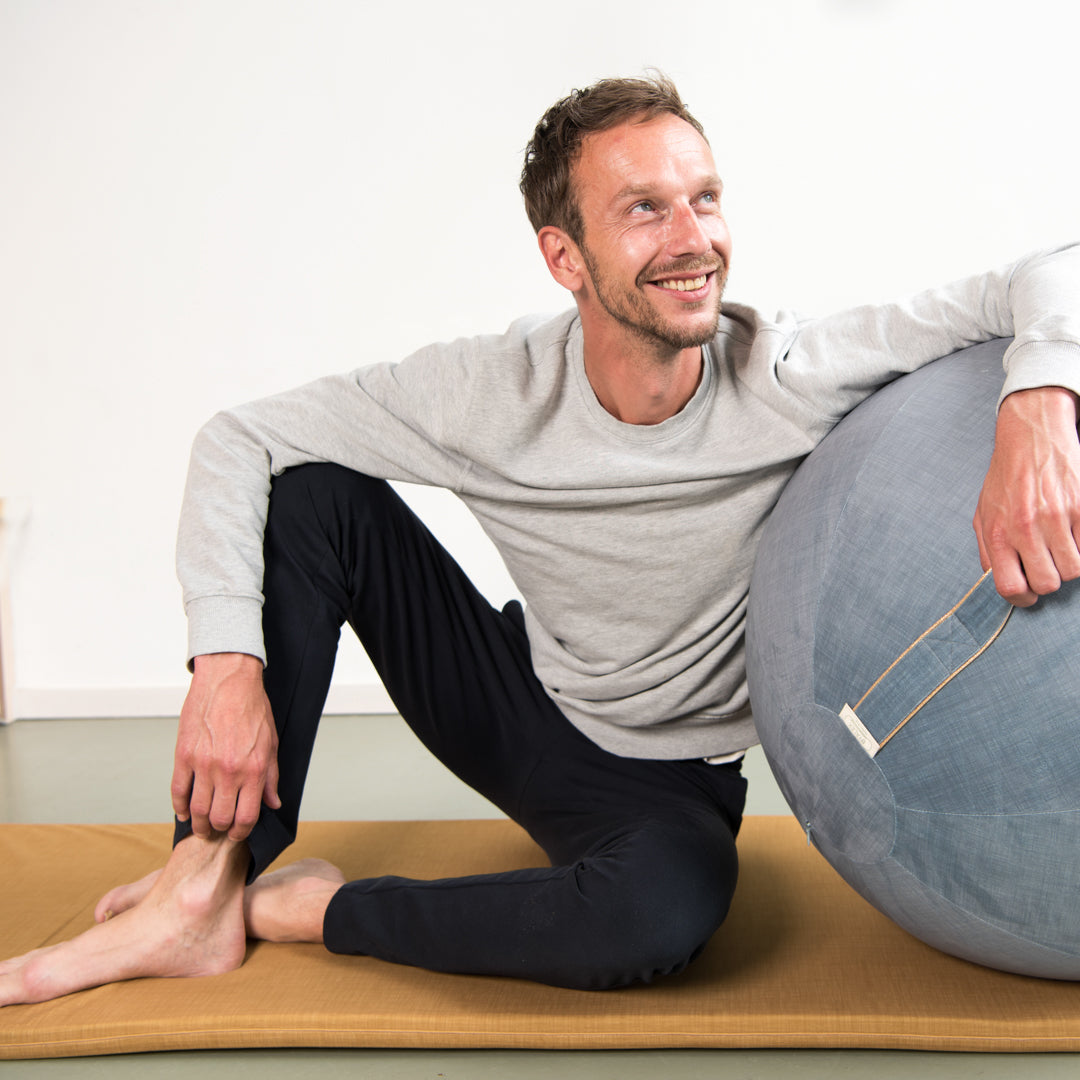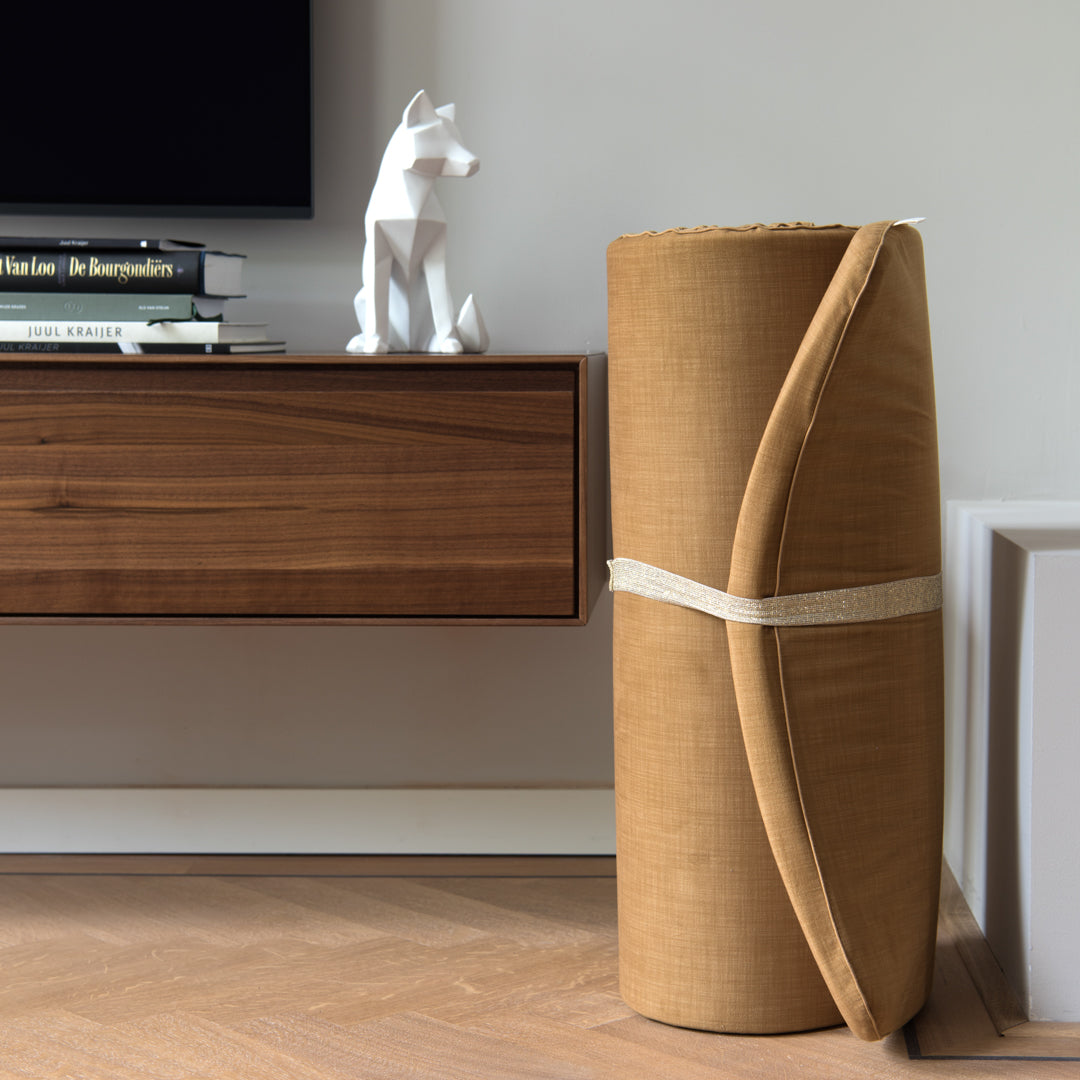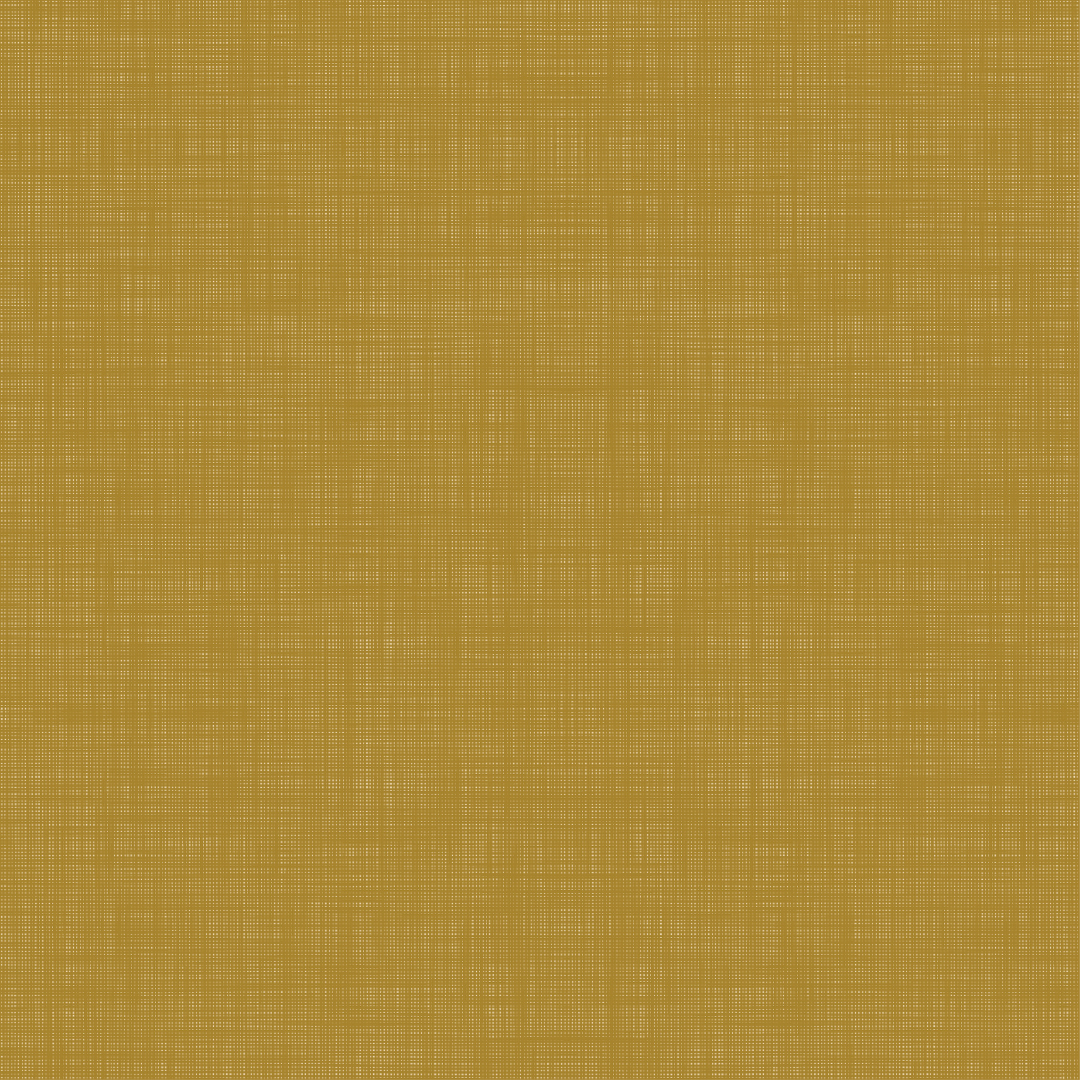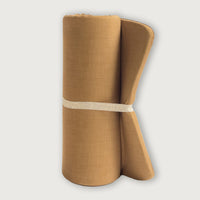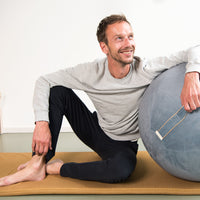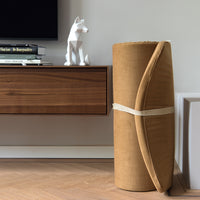 Autumn In The Park - Ochre Yoga Mat, extra Thick
A hue of ochre will add warmth to any space in your home, like the summer sun that warms up your face as you take a moment of silence. A great way to add a touch of color to your daily life.
This foam mat has the perfect measurements of a bigger yoga/sports mat. With 65 x 180 cm it is perfectly sized for a ground workout like pilates or core training. But also try it for restorative yoga like yoga Nidra or Yin yoga. You will be surprised by the comfort and support of this yoga mat.
The yoga mat has enough grip for standing poses but is not as sticky as a regular yoga mat. With the foam of 3 cm, it gives you great support for a great ground workout (just say goodbye to sore joints). Something you have never experienced before and which is unique in the field of yoga/sports mats.
Color: Ochre
Length: 180 cm
Width: 65 cm
Thickness: 3 cm
Weight: 1,9 kg
Material Cover: soft velvet polyester
Materiaal filling: Firm CFC free polyether foam
All products are designed by byAlex, and handmade in Europe using the finest Dutch OEKO-TEX® certified fabric. The fabric is printed with non-toxic water-based ink.
Storage: roll up your luxury ByAlex yoga mat with the top facing out. This keeps the corners of the mat flat. Add the topped gold elastic or use a yoga strap to keep it rolled up.

Cleaning: if you want to clean the yoga mat, it is best to spray the mat with water containing a few drops of ecological detergent. Then wipe the surface with a damp cloth using only water. After cleaning, you can let the yoga mat dry on the floor before rolling it up again. Clean your yoga mat about once a week. Consider cleaning your yoga mat as part of your yoga practice and treat it with love and patience. This way you will benefit the longest from a well-functioning and clean yoga mat.

Does your mat need a more intensive cleaning? You can unzip the cover and wash it in the washing machine. Then take a look at the washing tips HERE

Free shipping on all Dutch, Belgian and German orders above € 39.

Orders over € 139 will be shipped for free in Europe

Orders above € 199 will be shipped worldwide for free

Shipped within 1-2 days
Handmade in Europe
Worldwide shipping
FAQ
If you are not completely satisfied with your product, return the unused product(s) in the original packaging within 14 days of receipt for a refund. When we have received the product, we will refund the value of the purchased product.
If there is something wrong with the product you received or if your delivery is not identical to your order (wrong product or if a product is missing), please contact our customer service. Y
ou can find the return conditions here.
Custom made items cannot be returned.
In principle, all orders are shipped within 1-2 business days.
We do not have a shop, but we do have a showroom in Rotterdam, the address is Zwaanshals 259-a.
Please contact Alex before you come by.
Send a message via the contact page. Alex will try to answer your message within 24 hours.
The Secret to a More Eco-Friendly Yoga Practice?
The Beautiful Yellow Yoga Mat As a yoga enthusiast, you understand the importance of creating a holistic practice that encompasses not only the physical aspects but also the environmental impact. Sustainable living has become a crucial aspect of modern-day life, and yogis are no exception. Finding an eco-friendly mat that aligns with your practice values can be a daunting task, but the beautiful yellow yoga mat can be the solution you've been searching for. This vibrant mat is not only visually appealing but is also made from sustainable materials, making it the perfect option for earth-conscious yogis. Alex will show you how incorporating the beautiful yellow yoga mat into your practice can take your sustainability journey to the next level. We'll dive into the benefits of eco-friendly mats, how to use these mats effectively, and other colorful and sustainable options worth considering. So whether you're a seasoned yogi looking to elevate your practice or a beginner searching for an eco-friendly mat, read on to discover the secret to a more sustainable yoga practice.
Why sustainability matters in yoga
Introducing the yellow yoga mat, made with a velvet polyester fabric that is dyed with water-based ink. The foam inside is made to order in Belgium. All materials come from Europa and we produce in Poland. With fewer materials needed and a reduction of km the yoga mats travel, we lower our footprint quite a lot. Its vibrant and radiant yellow color inspires creativity and generates positive energy, making it the perfect addition to a peaceful and mindful yoga routine. By choosing eco-friendly mats, yogis can reduce their carbon footprint and promote sustainable living. When using the beautiful yellow yoga mat, it's essential to note that it may require extra care. Most of the time cleaning your yellow yoga mat with a wet cloth is sufficient. But when used intensely, we recommend using a mild detergent and a soft cloth to clean the mat and lay it flat to dry. In addition to the thick yoga mat made byAlex, there are other colorful and sustainable options available for yogis who want to make a positive impact. Mats made from cork, natural rubber, or recycled materials are all excellent options that offer great grip and durability. Introducing the Beautiful Yellow Yoga Mat By choosing an eco-friendly mat like the Beautiful Yellow Yoga Mat, you're not only doing your part for the environment, but you're also aligning your values with your practice. Incorporating sustainability into your yoga routine is vital for both personal and planetary well-being. So why not take the first step towards a more sustainable yoga practice and invest in an eco-friendly mat today?
Feel free to combine a yoga mat it with a meditation pouf or a weighted lavender-filled eye pillow.
How to Incorporate the Beautiful Yellow Yoga Mat into Your Practice?
Let's take a look., To fully embrace a more sustainable yoga practice with your beautiful yellow yoga mat, here are some tips to incorporate it into your yoga routine: Firstly, place your mat in a spot that makes you happy and motivates you to practice. Unroll the mat with care and take time to notice the soft texture and vibrant color. Take a couple of deep breaths and set an intention to connect with the mat and the earth. During practice, allow yourself to surrender into each pose and feel the mat support you. Engage with the texture of the mat and feel the eco-friendly material cradle your body. Move mindfully and notice how the mat enhances your yoga practice. After practice, take a moment to clean and care for your mat. The yellow yoga mat is easy to clean with a damp cloth and mild cleaning spray. Wipe it down after each practice to maintain its freshness and longevity. Incorporating the yellow yoga mat into your yoga practice will not only bring a sense of connection to the earth but also enhance your practice. By choosing a sustainable mat, you are doing your part for the environment and contributing to a more conscious future.
Make Your Yoga Practice More Sustainable
Today By making small changes in our daily lives, we can contribute to a more sustainable future. When it comes to our yoga practice, choosing an eco-friendly mat is an easy and impactful way to make a positive difference. Investing in a sustainable yoga mat not only benefits the environment but also enhances our practice. The Benefits of an Eco-Friendly Yoga Mat In addition to reducing our carbon footprint, there are several benefits to choosing an eco-friendly yoga mat. First and foremost, these yoga mats are free from harmful chemicals, are CFC free, making them a healthier choice for our bodies. The natural materials used in these mats are also often more durable meaning they will last longer and reduce the need for frequent replacements. By choosing an eco-friendly yoga mat, we are not only making a responsible and sustainable choice, but we are also investing in a high-quality product that will enhance our practice for years to come. And while the yellow yoga mat we've explored here is undoubtedly a beautiful and eco-friendly option, there are plenty of other colorful, sustainable mats worth considering as well.
Other Colorful Yoga Mats Worth Considering
There are plenty of other sustainable yoga mats on the market that are just as colorful and performance-driven as their non-eco-friendly counterparts. If yellow doesn't suit your style, consider a pink yoga mat or a grey yoga mat, or a yoga mat with a print. Many eco-friendly mats are made with non-toxic dyes, so you can rest assured that you can practice on them without any harmful chemicals. Another factor to consider when choosing a premium yoga mat is thickness. While thicker mats provide more cushion and support, they can be heavy and bulky. Thinner mats, on the other hand, are more lightweight and portable but may not provide as much cushioning for sensitive joints. byAlex makes 3 cm thick yoga mats that are extremely comfortable for yin yoga. Ultimately, the choice of a yoga mat is a personal one and depends on individual preferences and needs. However, choosing a sustainable yoga mat is a choice that benefits not only the environment but also your practice. So, take some time to explore the variety of eco-friendly yoga mats available and find the one that will enhance your practice for years to come.
Incorporating sustainability into your yoga practice is easier and more vibrant than ever with the Beautiful Yellow Yoga Mat.
It's eco-friendly materials and bright color makes it a standout option for yogis who value the health of the planet and themselves. By using an eco-friendly mat, you not only make a positive impact on the environment but also enhance your practice with the benefits of sustainable materials. So, make the switch today and practice sustainably with the yellow yoga mat or any of the other colorful and sustainable options available.
As Mahatma Gandhi said, "The earth provides enough to satisfy every man's needs, but not every man's greed." Let's align our practice with our values and leave a healthier planet for future generations.