Let's get closer - Family Card Game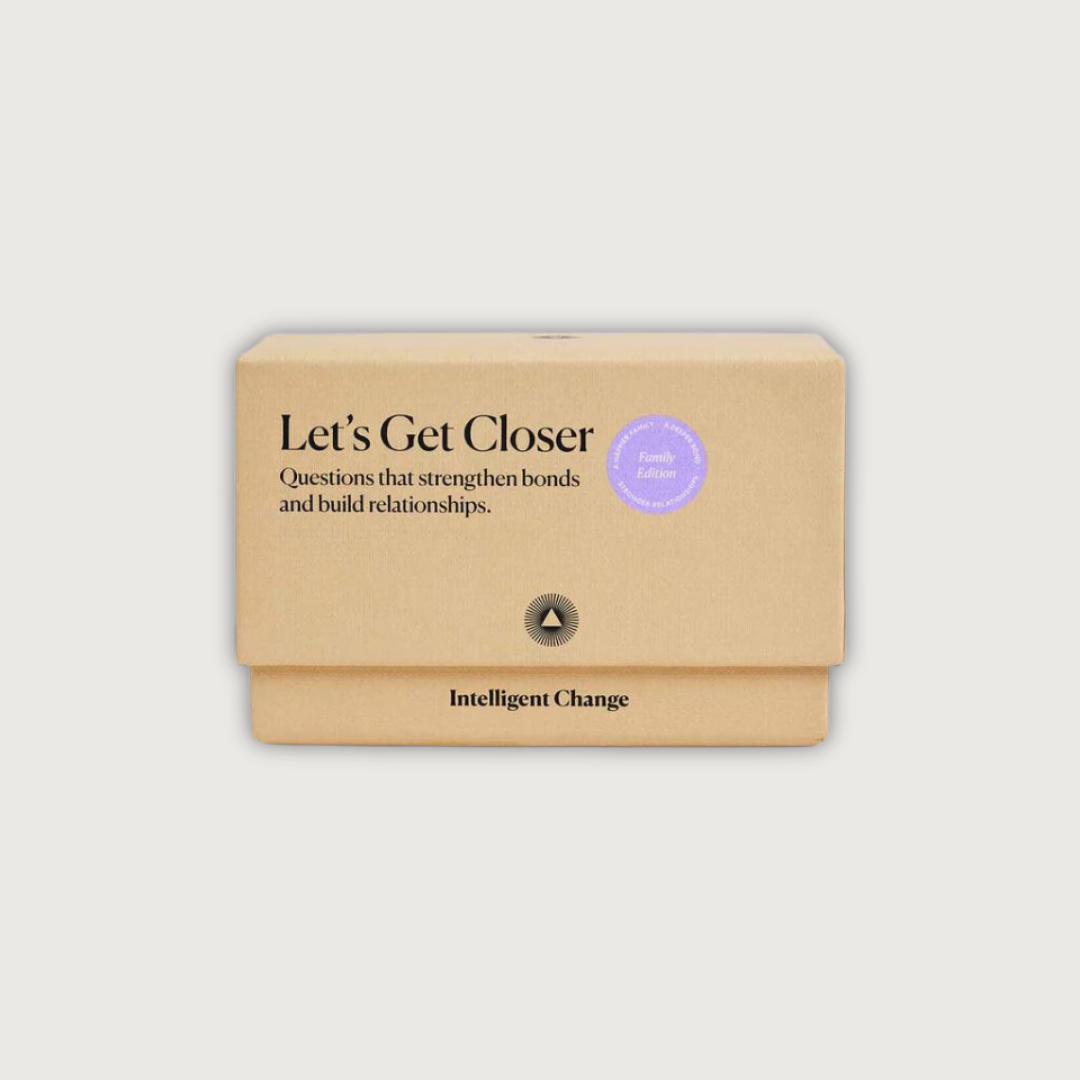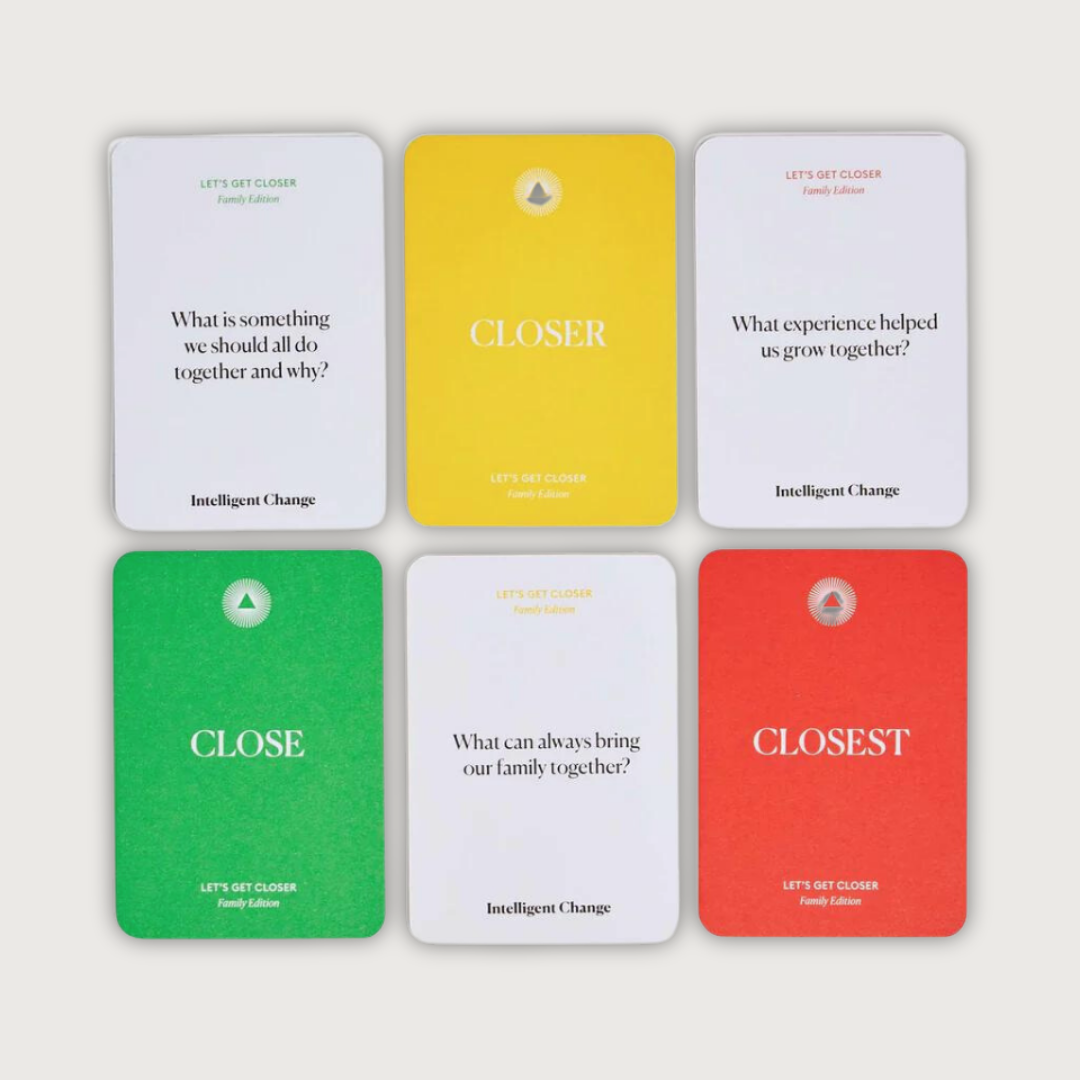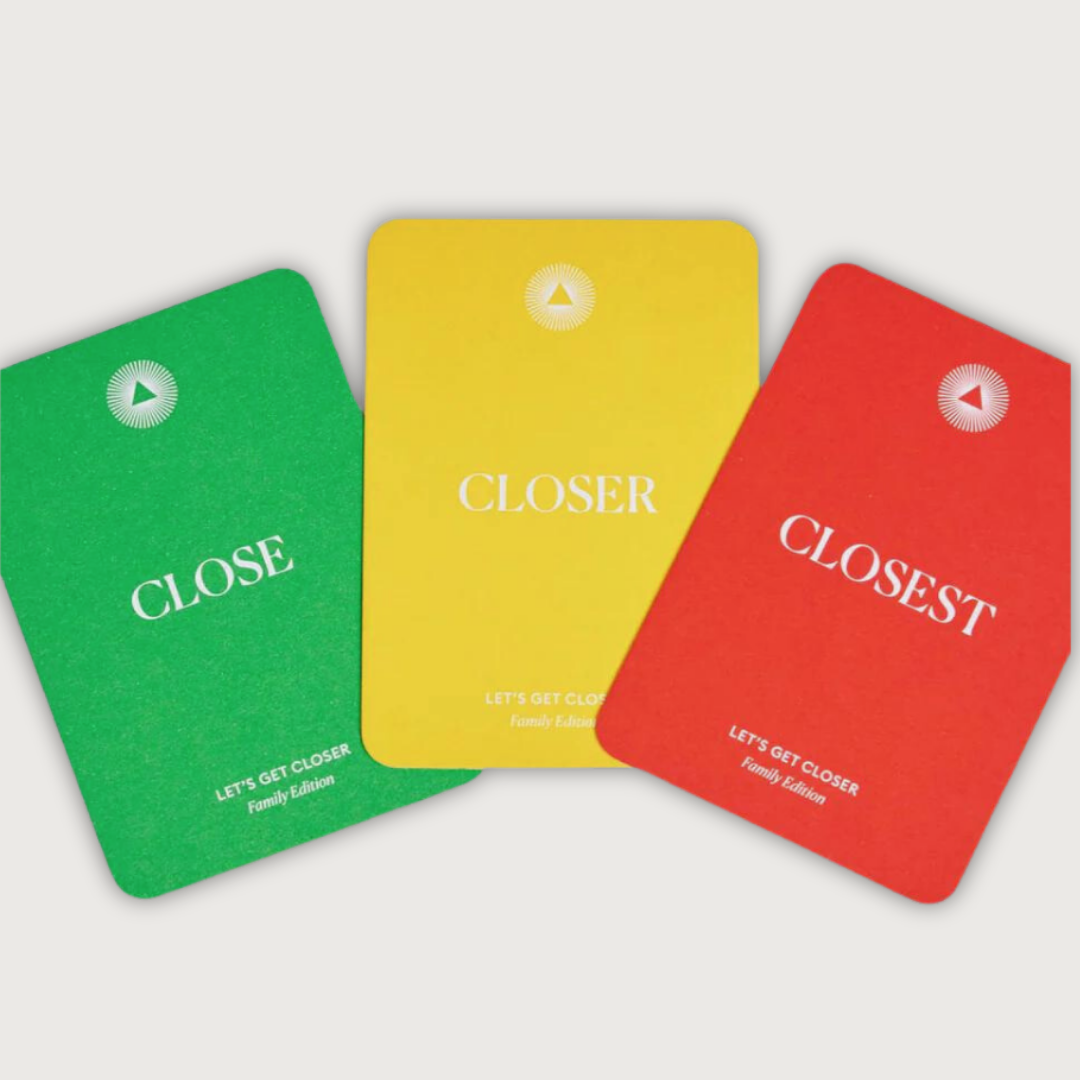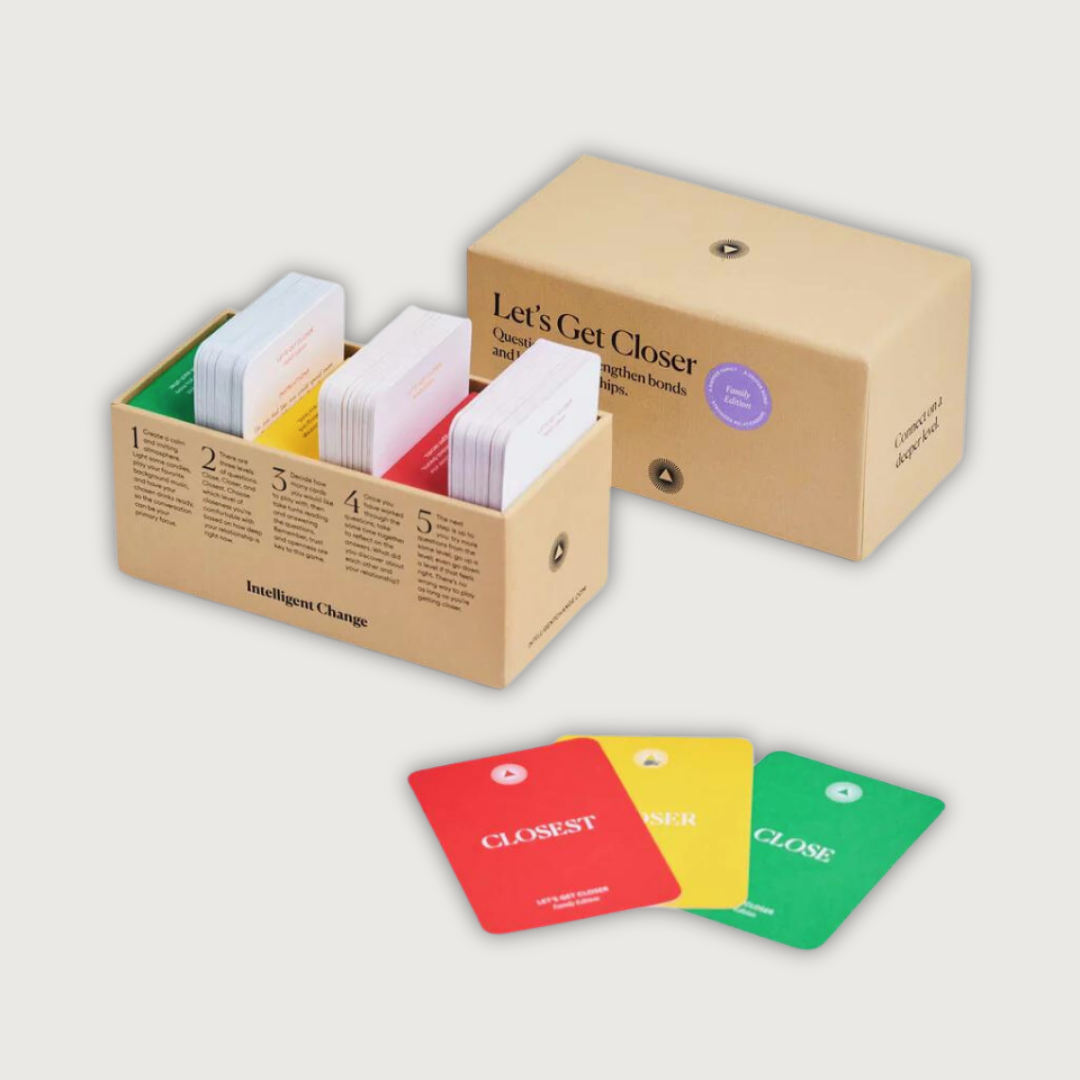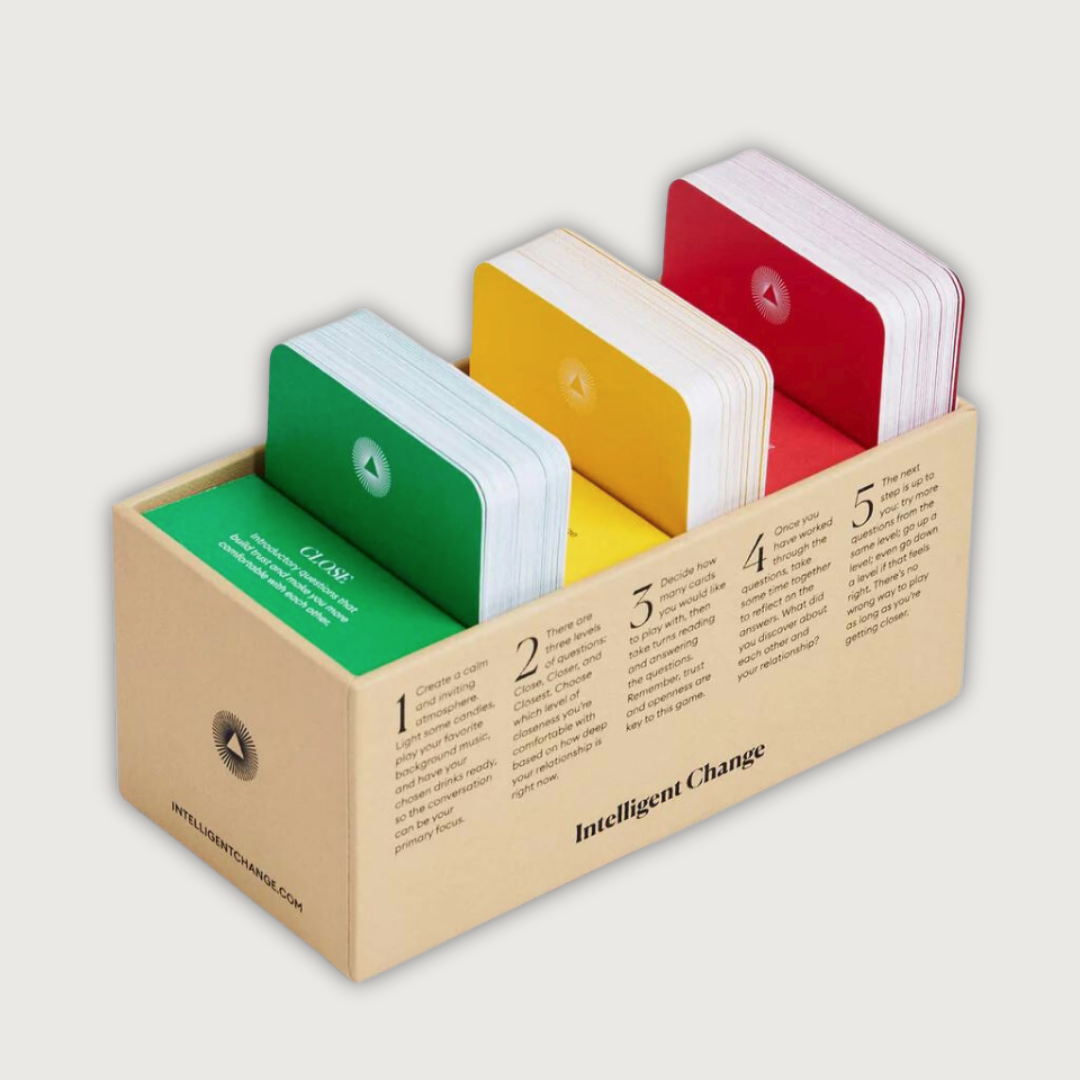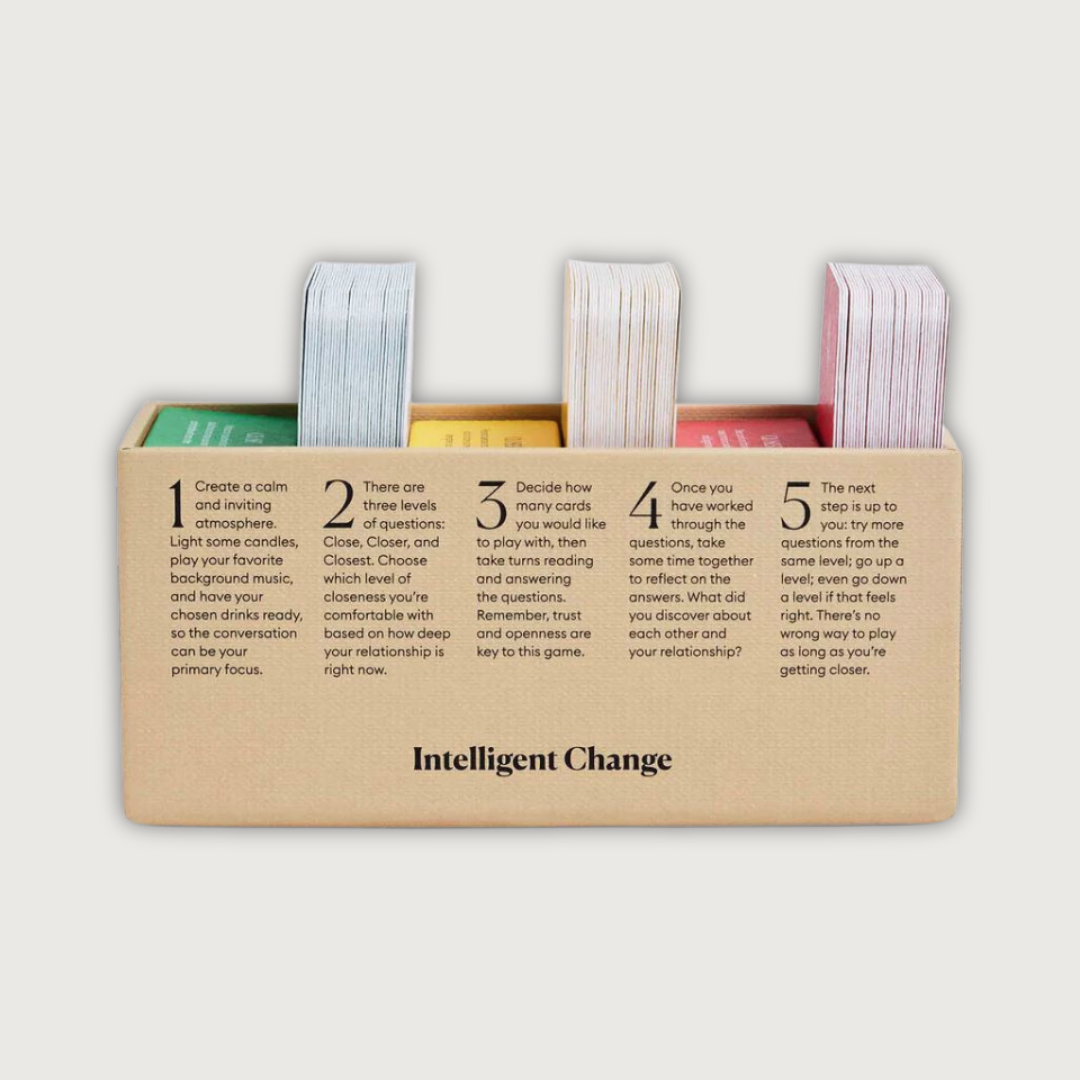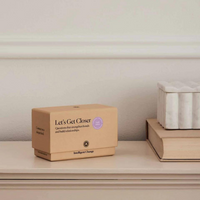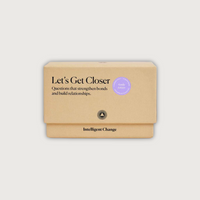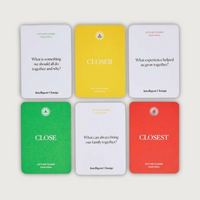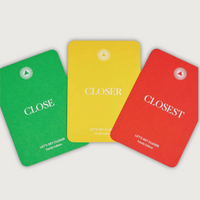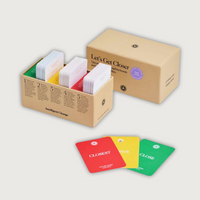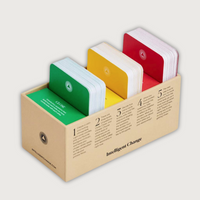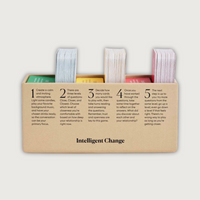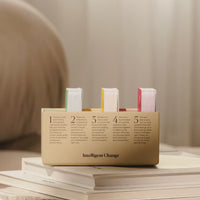 Let's get closer - Family Card Game
An easy-to-play conversational game designed to strengthen relationships with relatives and nurture connectedness between generations. Share your favorite memories and create opportunities for meaningful family gatherings with the new Family Edition of Let's Get Closer game.
A conversational card game for families to spend more quality time together and get to know each other better.
- 3 levels of closeness: Close, Closer, Closest
- for all family members and generations
- Wild cards to make game more fun and engaging
- Family bonding topics
- Build on the principles of positive language
🗸100 prompt and wild cards
🗸Recommended for players of all ages
🗸100% recycled, compostable, FSC certified paper
🗸Box size: 5.1" / 13.1cm H x 2.6" / 6.8cm W x 2.3" / 5cm D
🗸Made in China

Light some Bloom incense sticks or a scented candle and listen to the spotify playlist that comes with it to really get in the quality time mood.