Balance is Key - Thick Yoga Mat with Print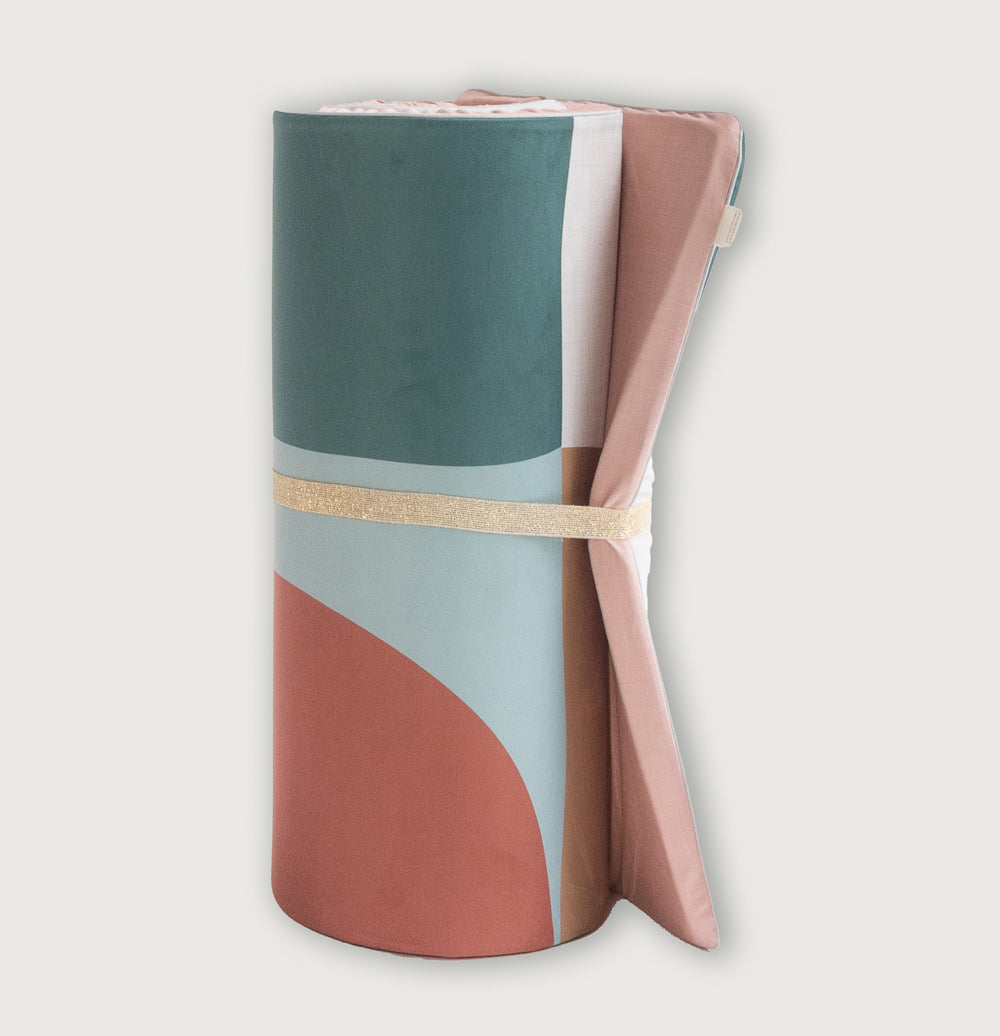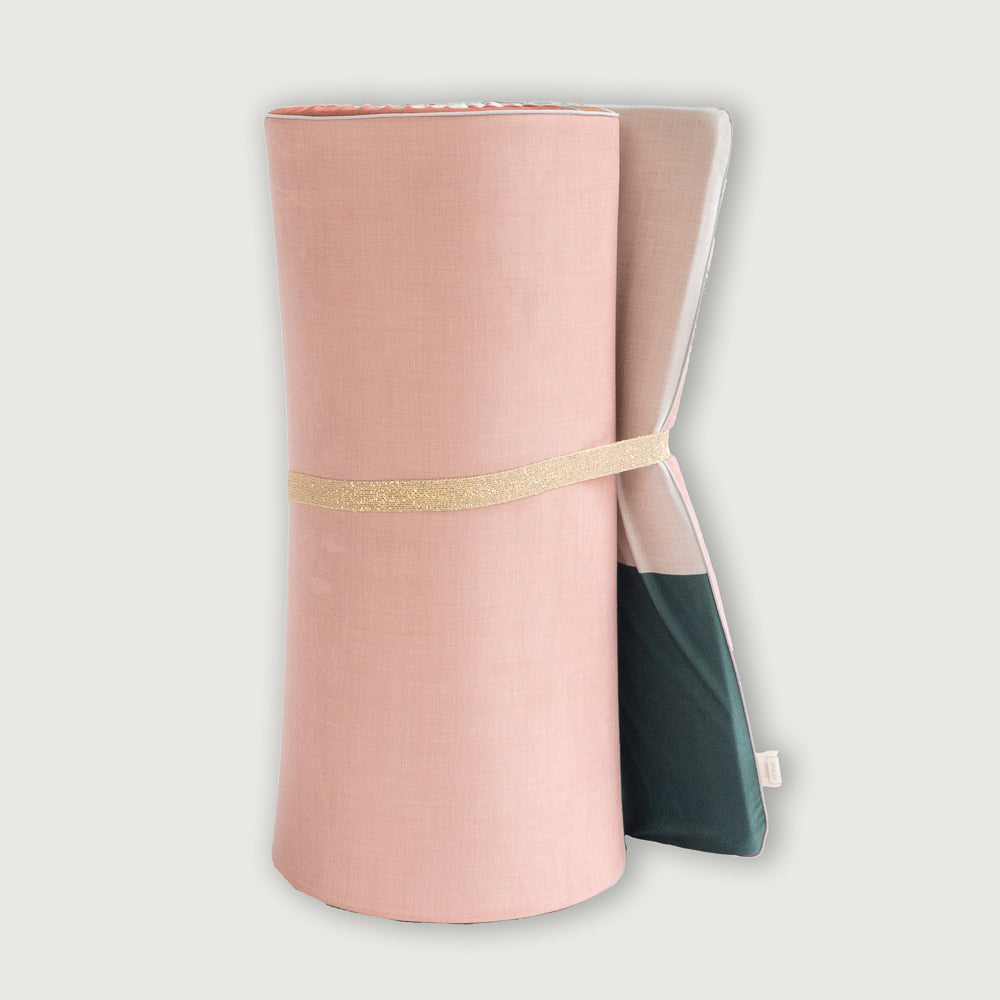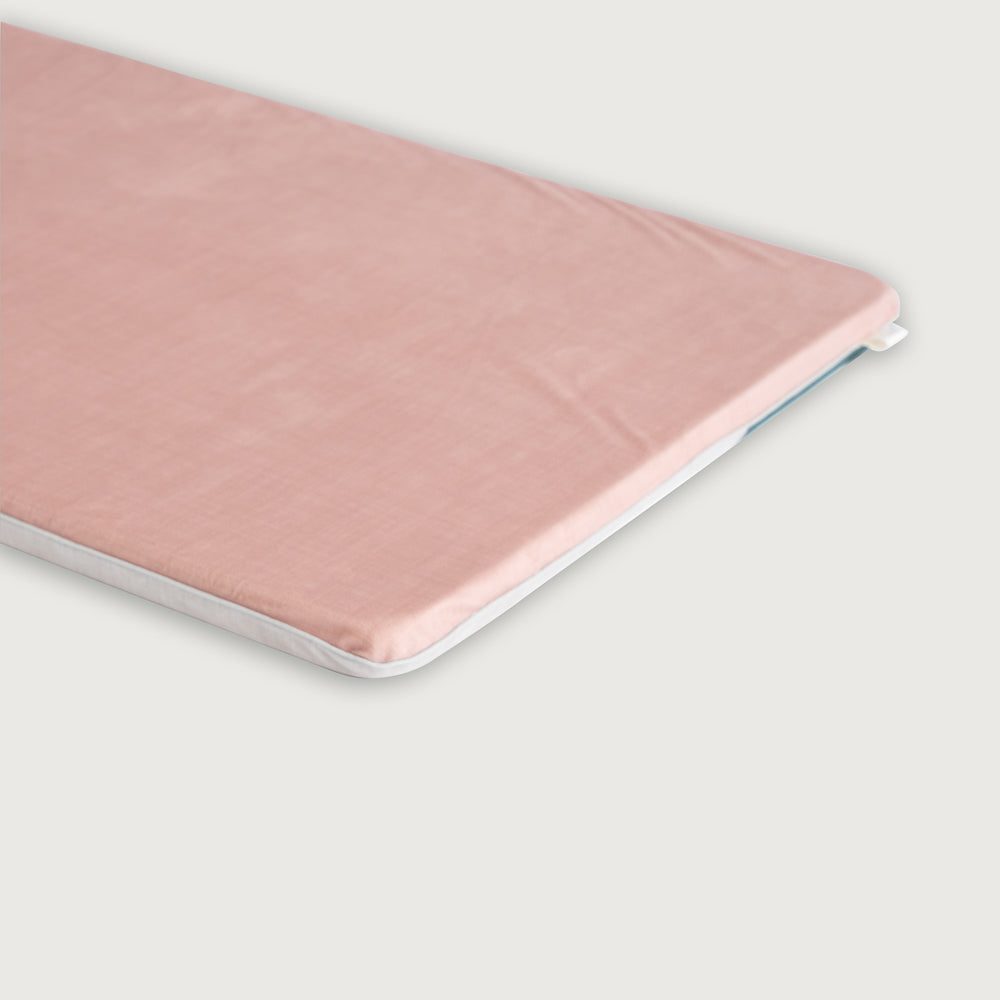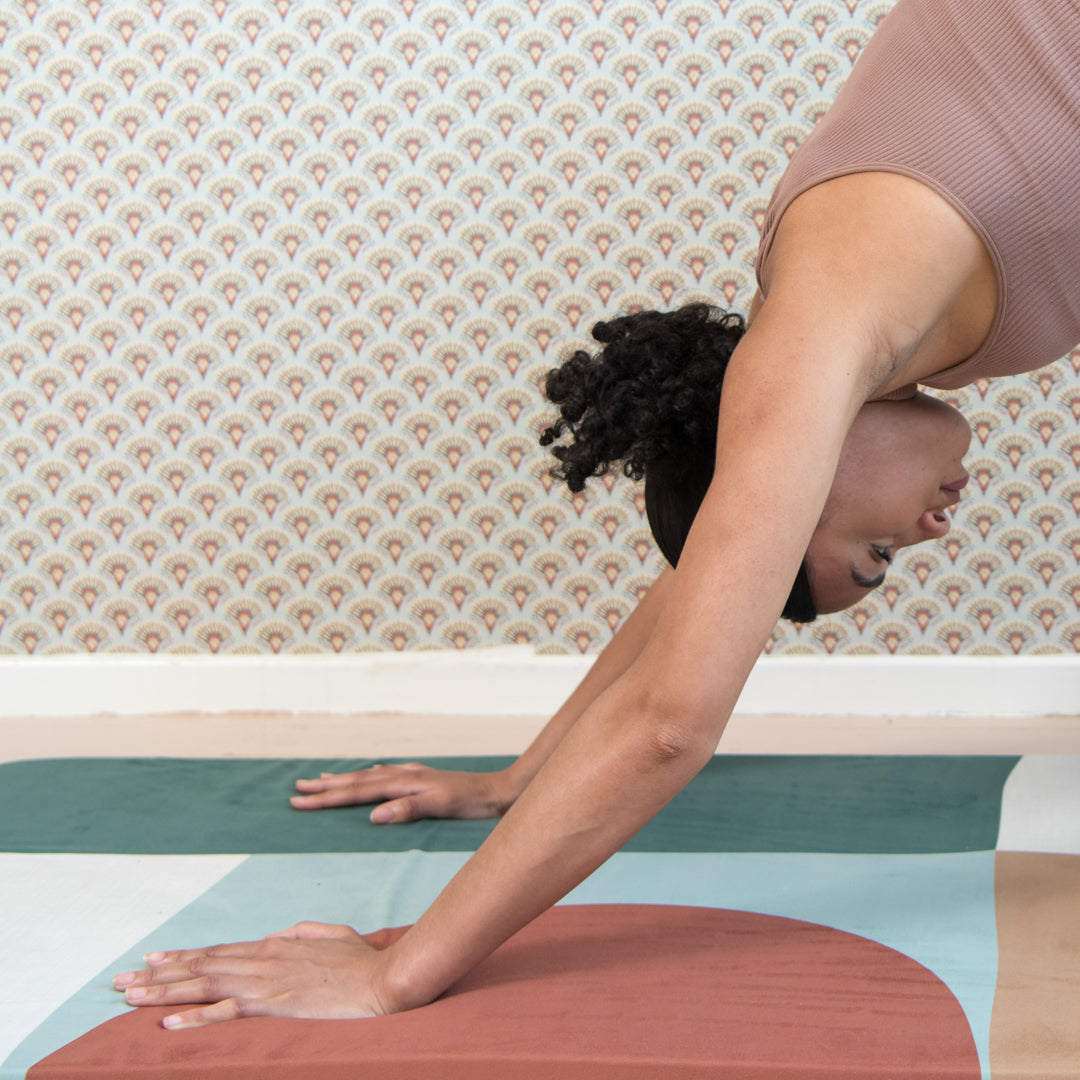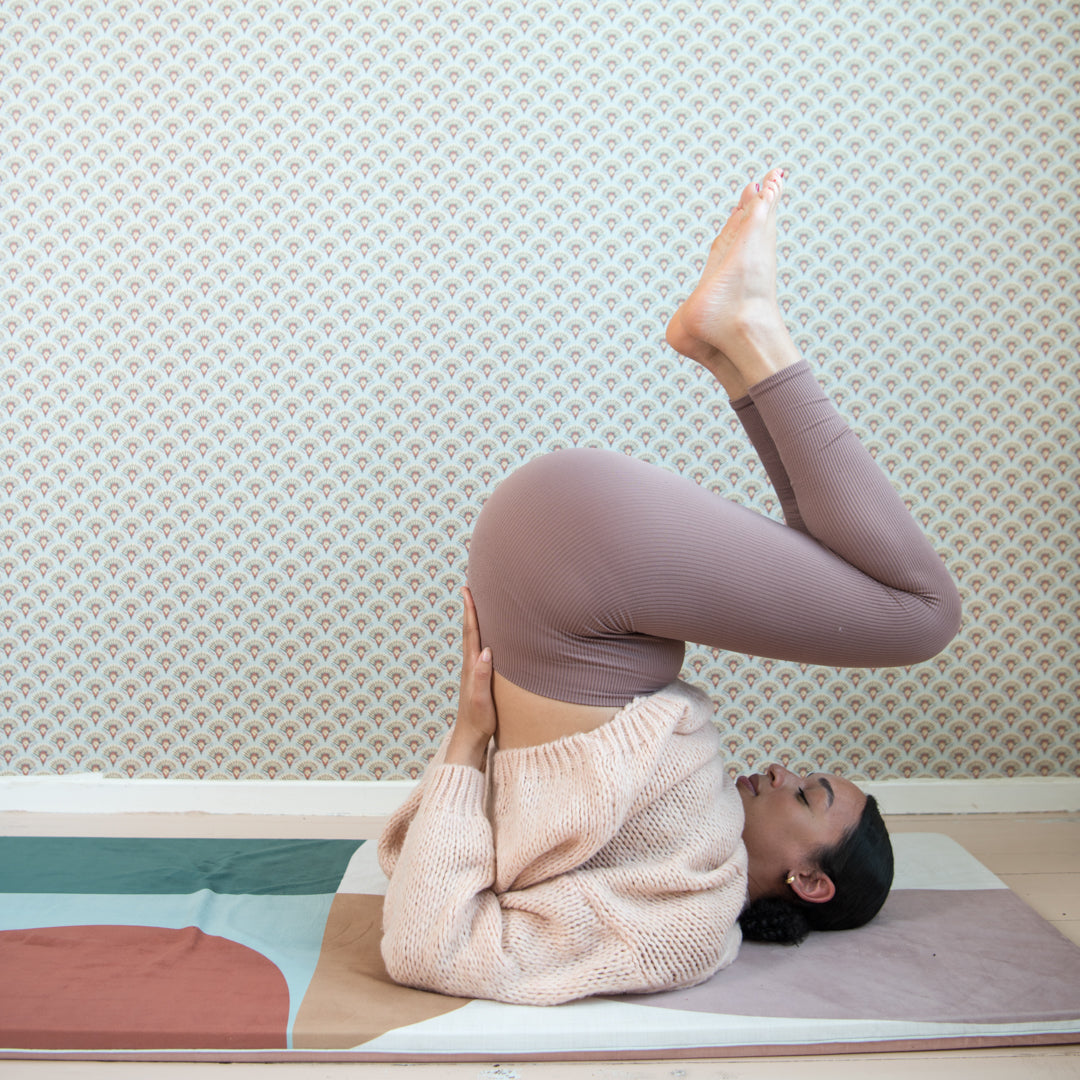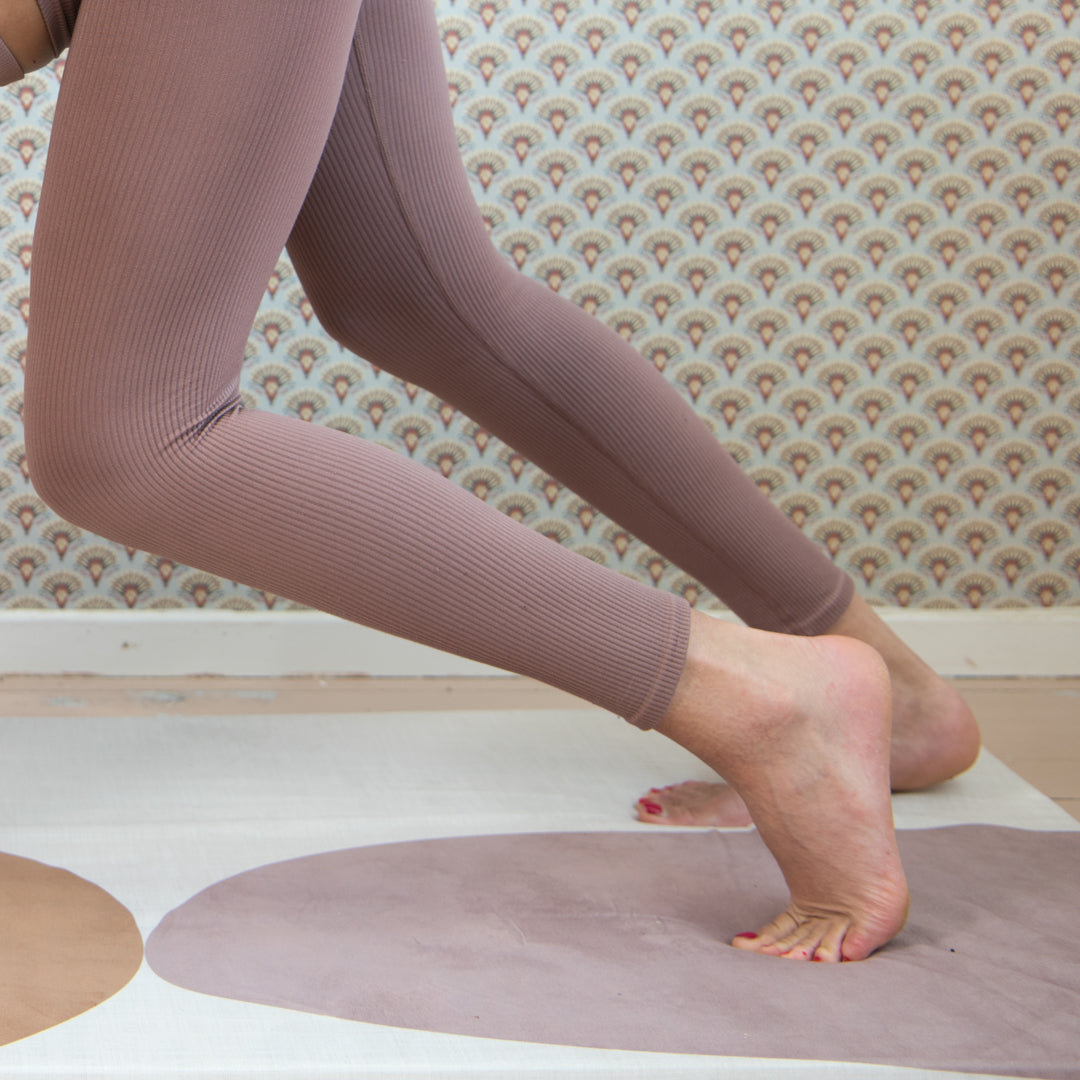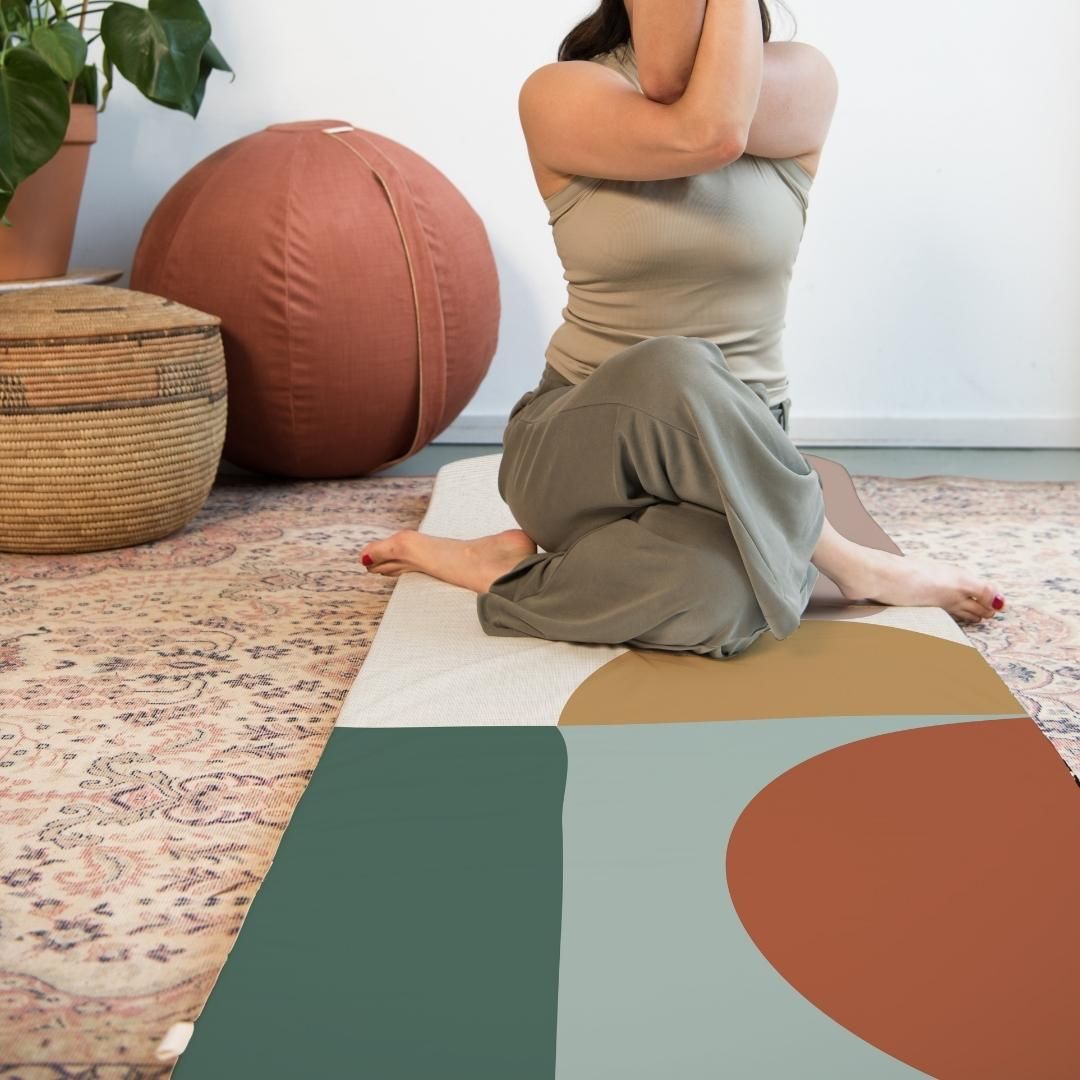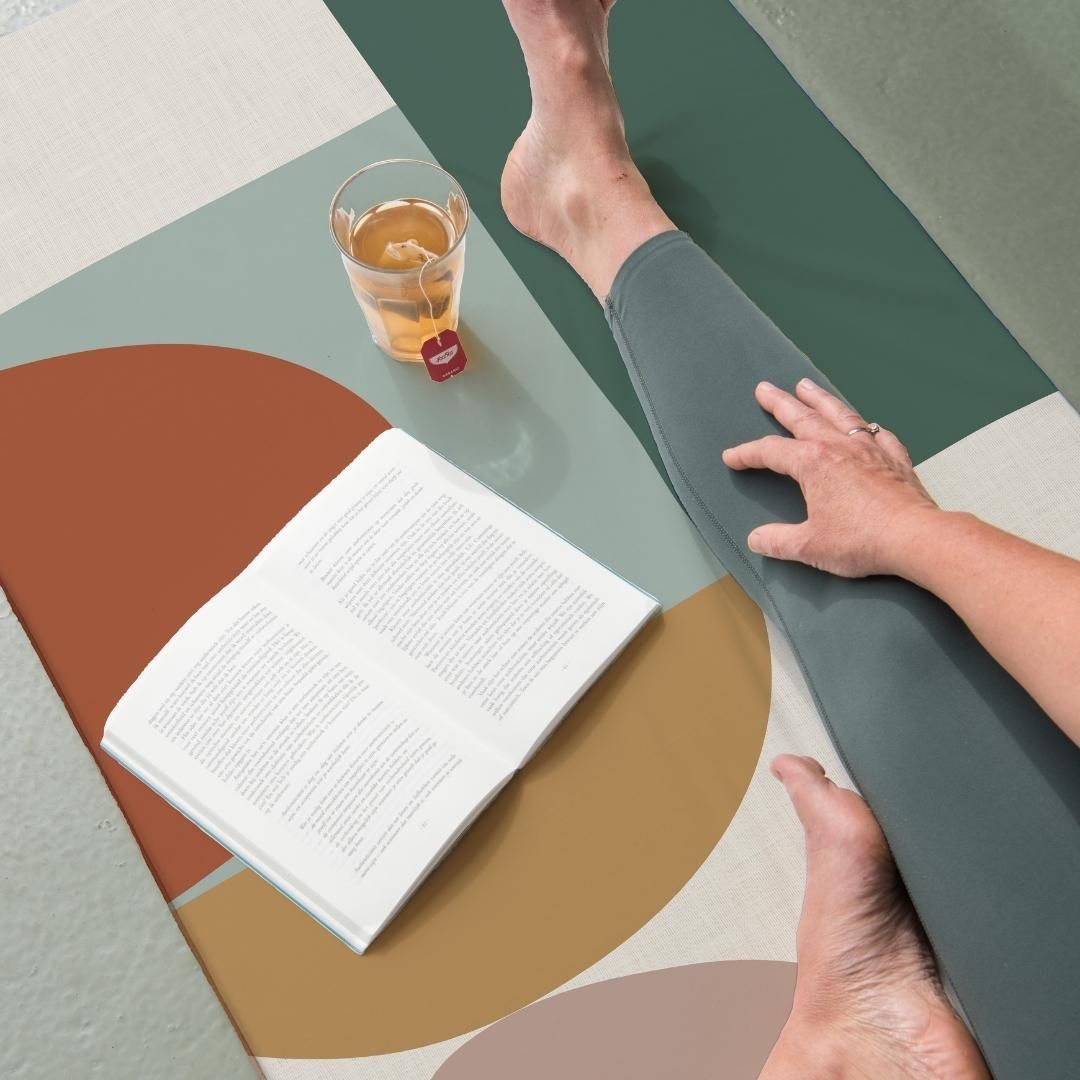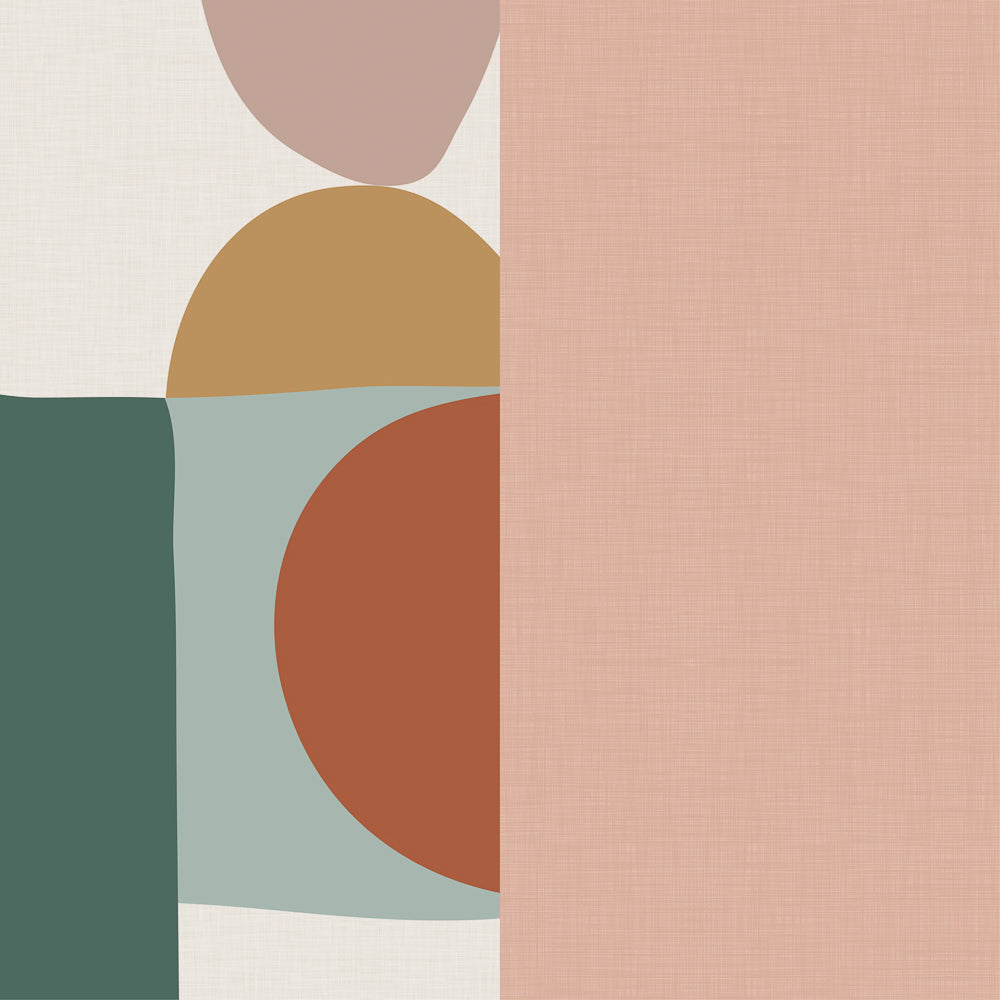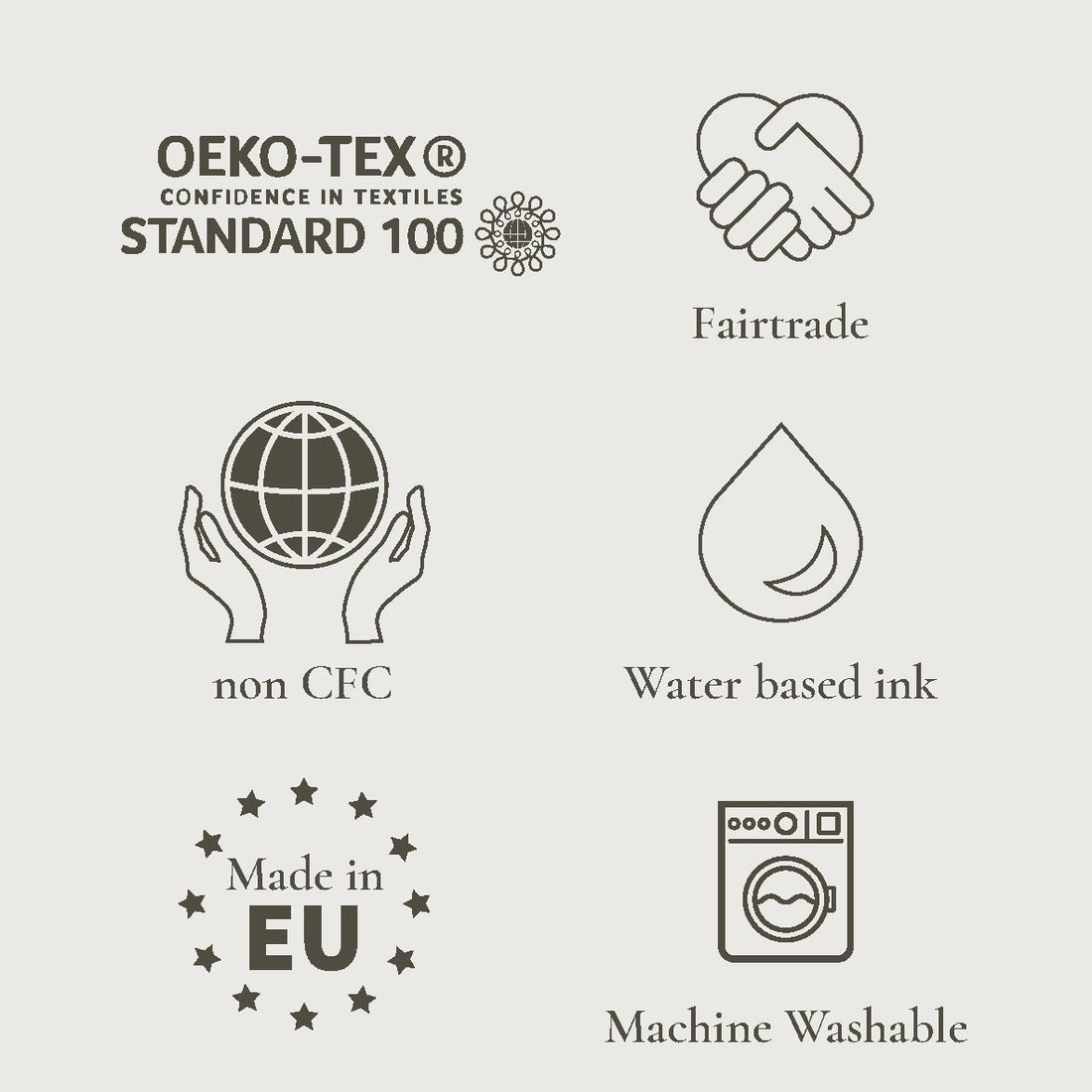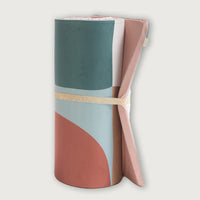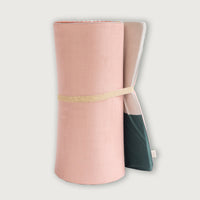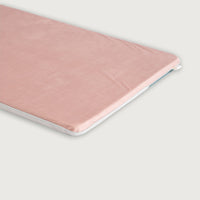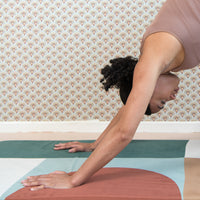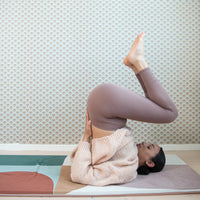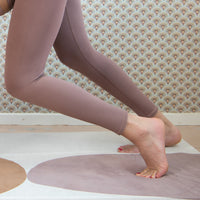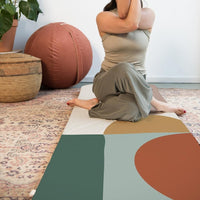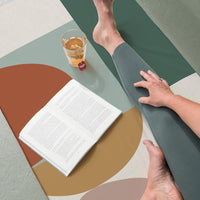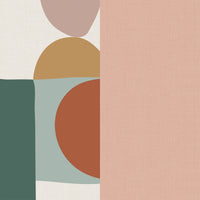 Balance is Key - Thick Yoga Mat with Print
We are so busy with others, work, and activities, that sometimes we forget about ourselves. Only when you take good care of yourself, you can be there for others. This is balance. It is no good or bad, your own body and mind will find the right balance by themselves. Learn to listen to it. 
Welcome to the ultimate yoga experience! Our thick yoga mat with print offers a luxurious experience like no other. With its dense material and cushioning, you'll be able to move through your poses with ease without worry of fatigue or sore joints But its benefits don't stop there.

Ready to stand out in class? Our yoga mat has a stylish print that will allow you to express your individual style while still maintaining a classic look. The bold and durable print is fade-resistant, so it'll remain vibrant and beautiful for years to come.

Alex designs this mat with comfort in mind. Its extra-thick cushioning is designed to provide optimal joint protection, while still providing enough stability to ensure perfect form during every pose. This mat is not sticky, but extremely soft and comfortable. This makes it perfect for any form of restorative yoga. 
Length: 180 cm
Width: 65 cm
Thickness: 3 cm
Weight: 1,9 kg
Material Cover: soft velvet polyester
Materiaal filling: Firm CFC free polyether foam
All products are designed by byAlex, and handmade in Europe using the finest Dutch OEKO-TEX® certified fabric. The fabric is printed with non-toxic water-based ink.
Storage: roll up your luxury ByAlex yoga mat with the top facing out. This keeps the corners of the mat flat. Add the topped gold elastic or use a yoga strap to keep it rolled up.

Cleaning: if you want to clean the yoga mat, it is best to spray the mat with water containing a few drops of ecological detergent. Then wipe the surface with a damp cloth using only water. After cleaning, you can let the yoga mat dry on the floor before rolling it up again. Clean your yoga mat about once a week. Consider cleaning your yoga mat as part of your yoga practice and treat it with love and patience. This way you will benefit the longest from a well-functioning and clean yoga mat.

Does your mat need a more intensive cleaning? You can unzip the cover and wash it in the washing machine. Then take a look at the washing tips HERE

Free shipping on all Dutch, Belgian and German orders above € 39.

Orders over € 139 will be shipped for free in Europe

Orders above € 199 will be shipped worldwide for free

Shipped within 1-2 days
Handmade in Europe
Worldwide shipping
FAQ
If you are not completely satisfied with your product, return the unused product(s) in the original packaging within 14 days of receipt for a refund. When we have received the product, we will refund the value of the purchased product.
If there is something wrong with the product you received or if your delivery is not identical to your order (wrong product or if a product is missing), please contact our customer service. Y
ou can find the return conditions here.
Custom made items cannot be returned.
In principle, all orders are shipped within 1-2 business days.
We do not have a shop, but we do have a showroom in Rotterdam, the address is Zwaanshals 259-a.
Please contact Alex before you come by.
Send a message via the contact page. Alex will try to answer your message within 24 hours.


Yoga mat with print
A yoga mat with print, because the eye wants something too

The thick yoga mat is a perfect choice for anyone looking for extra comfort during yin yoga. This byAlex mat is specially made for this form of yoga and provides the right support for longer poses. The beautiful hand-drawn print makes the mat extra special and unique. The design is carefully chosen and fits perfectly with the calming atmosphere of yin yoga. The thickness of the mat ensures that your knees or other joints will not suffer during exercises. The dimensions of the mat are spacious enough to perform all poses comfortably. In short, this yoga mat with print is functional and a real eye-catcher in the yoga studio!

Design yoga mat, specially made for extra comfort and luxury

Alex made this designer yoga mat specifically for extra comfort and luxury while practicing yoga. An important aspect of this thick yoga mat is that it is soft and thick, providing good support for the body and allowing exercises to be performed comfortably. In addition, the mat is made of high-quality material making it durable and long-lasting. The stylish design with a unique graphic pattern and colors to choose from completes the picture. By combining these aspects, the designer yoga mat creates an optimal yoga experience.

Use your designer yoga mat also as a meditation mat

A designer yoga mat is not only a handy accessory for during your yoga sessions, but it can also serve as the perfect base for meditation. By choosing a mat with a soothing pattern or image, you can add an extra dimension to your meditation experience. A soft and comfortable yoga mat is ideal for meditation. Make sure the mat is large enough to sit or lie comfortably on. This is especially important if you want to do longer meditation sessions. As additional support, you may want to use a meditation cushion. A designer yoga mat does not only have to be practical; it can also be beautiful to look at. Therefore, choose a mat with a design that suits you and makes you happy. Balance is Key is Alex's favorite mat, but if you prefer a different meditation mat, there are many other designs and patterns available. So a designer yoga mat can not only be functional during yoga, but also during meditation. By choosing a mat that is comfortable and fits your personal style, you can take your meditation experience to the next level.

A yoga mat with print is a boost to your motivation

A printed yoga mat is not only functional, but it can also boost your motivation while practicing yoga. As a designer, Alex is very visually oriented. Therefore, she finds that the visual aspect of the mat can provide additional stimulation and inspiration during exercises. Moreover, a designer yoga mat offers the opportunity to show personal expression and express your own style. This can contribute to a sense of confidence and motivation to persevere during challenging poses. In addition, picking out a beautiful and appropriate mat can be a relaxing activity in itself, contributing to stress reduction. In short, a designer yoga mat can be both functionally and aesthetically a valuable addition to your yoga practice.
Each design style for each printed yoga mat is different
The design style for each printed yoga mat is different. This is because Alex, the designer of these yoga mats, makes them by hand using different colors and styles. Each time she has a different source of inspiration. When choosing a yoga mat with a print, it is important to see which style best suits your personal style and interior. With a variety of designs and colors, there is a suitable option for everyone. The patterns and prints used on the yoga mats are unique and provide a personal touch while practicing yoga. In addition, careful thought is also given to the use of color to match the rest of the space in which the mat is used. All in all, the Alex design yoga mat is highly recommended for anyone looking for a personal and stylish premium yoga mat or pilates mat. With its unique designs and use of color, this mat really adds to the yoga experience.
Eco-friendly inks for your designer yoga mat
Sustainability is an important aspect when designing a designer yoga mat. A good quality mat lasts longer and prevents you from having to buy a new one regularly, which in turn is better for the environment. When producing a mat with a print, environmentally friendly inks are used. These are water-based inks. These inkts are not harmful to the environment and ensure that the colors remain bright even after frequent use. To extend the life of your yoga mat, it is important to clean it regularly. Here you can use mild soap or textile cleaning spray. This effectively removes dirt and sweat residue that can accumulate on the mat during exercise. By maintaining your mat properly you ensure that it will last longer and you will enjoy it for longer. Your cover i also removable and machine washable. In addition, it is also important that the yoga mat remains beautiful. A designer yoga mat is often a real eye-catcher and you obviously want it to keep looking good. By regularly cleaning and maintaining the mat, the print on the mat remains nice and bright. So you can continue to enjoy a beautiful and durable design yoga mat.