The most beautiful yoga items for a loving home
ByAlex has the best online selection of premium yoga mats, stylish meditation poufs, and comfortable yoga balls.
Premium yoga mats
The finest thick yoga mats for Yin Yoga or Yoga Nidra. Ultimate comfort and the most beautiful designs.
View the collection
Comfy yoga balls
Not only great for your yoga exercises, but also suitable as an ergonomic sitting ball in your home office.
View the collection
Stylish meditation poufs
Multi-functional and available in the best designs. Perfect for a meditation session, but also suitable as a side table.
View the collection
Find stillness in every asana
Light a candle, roll out your favorite mat, and enjoy some well-deserved me-time!
Add some color to your flow with our bestsellers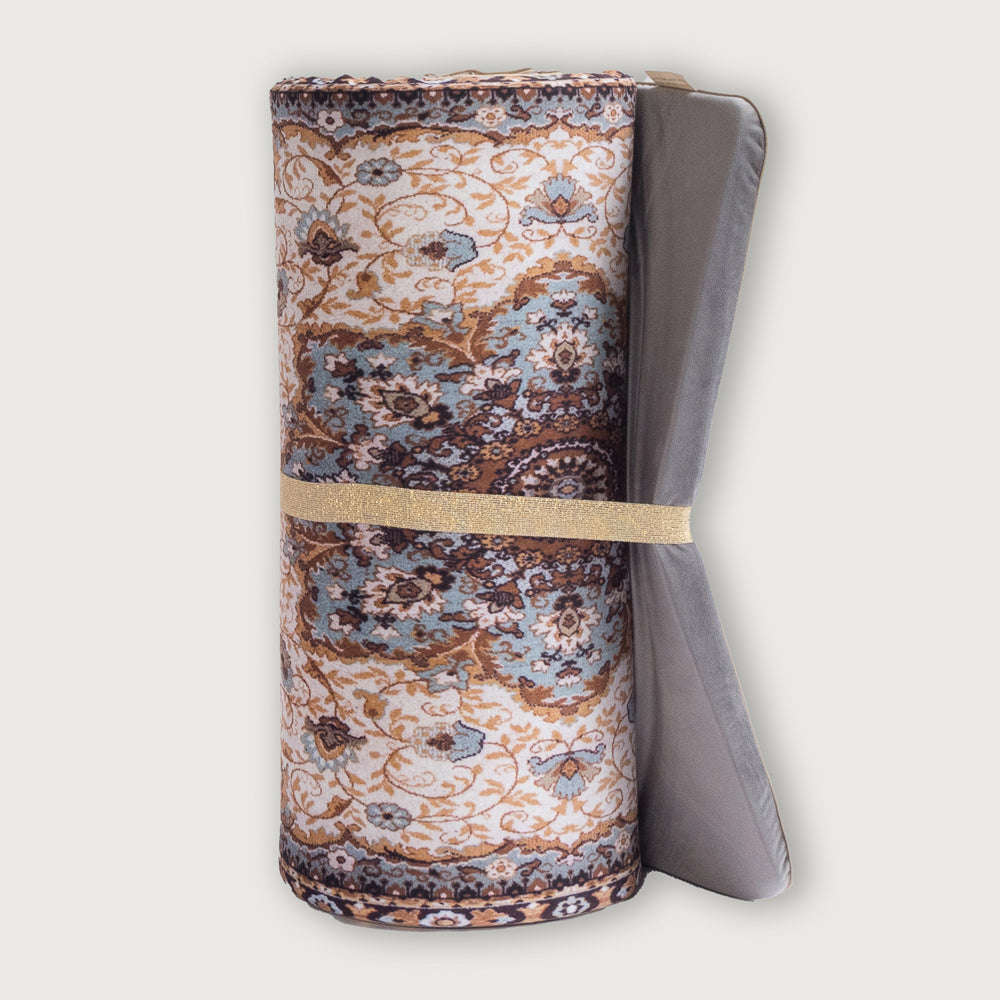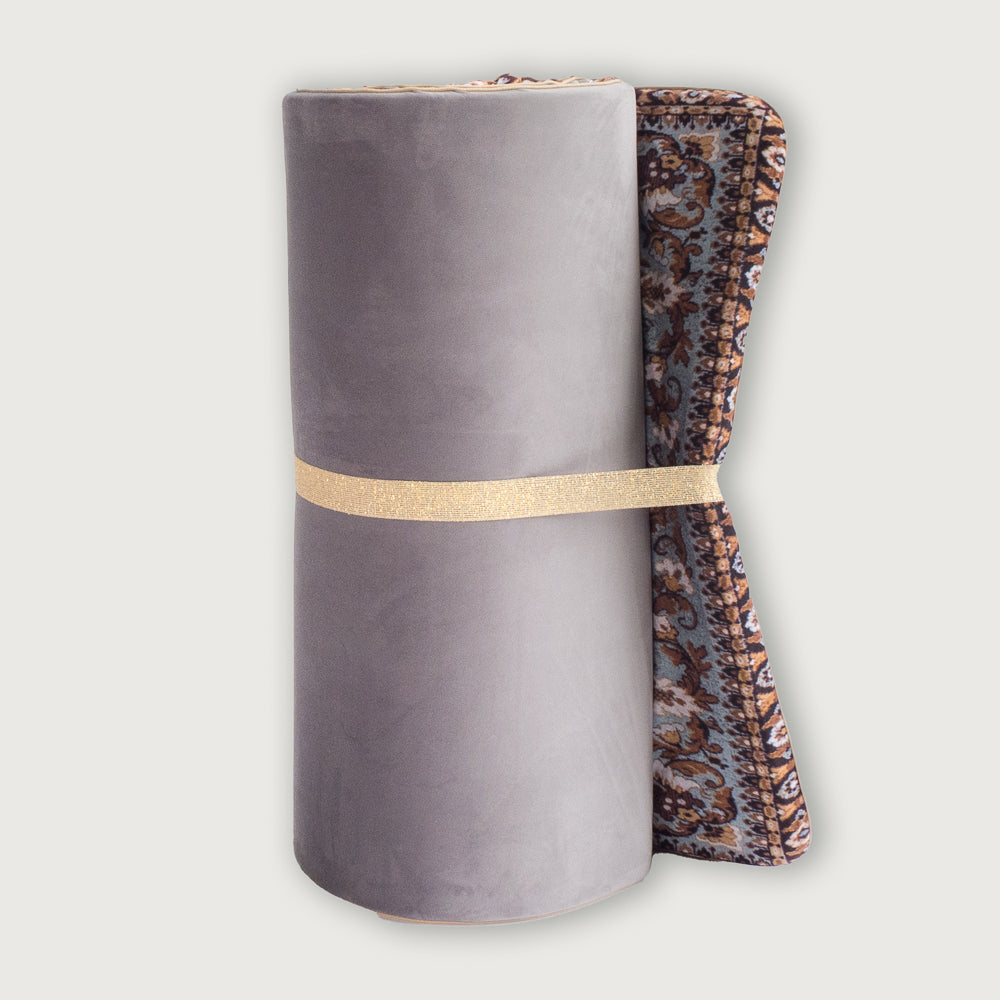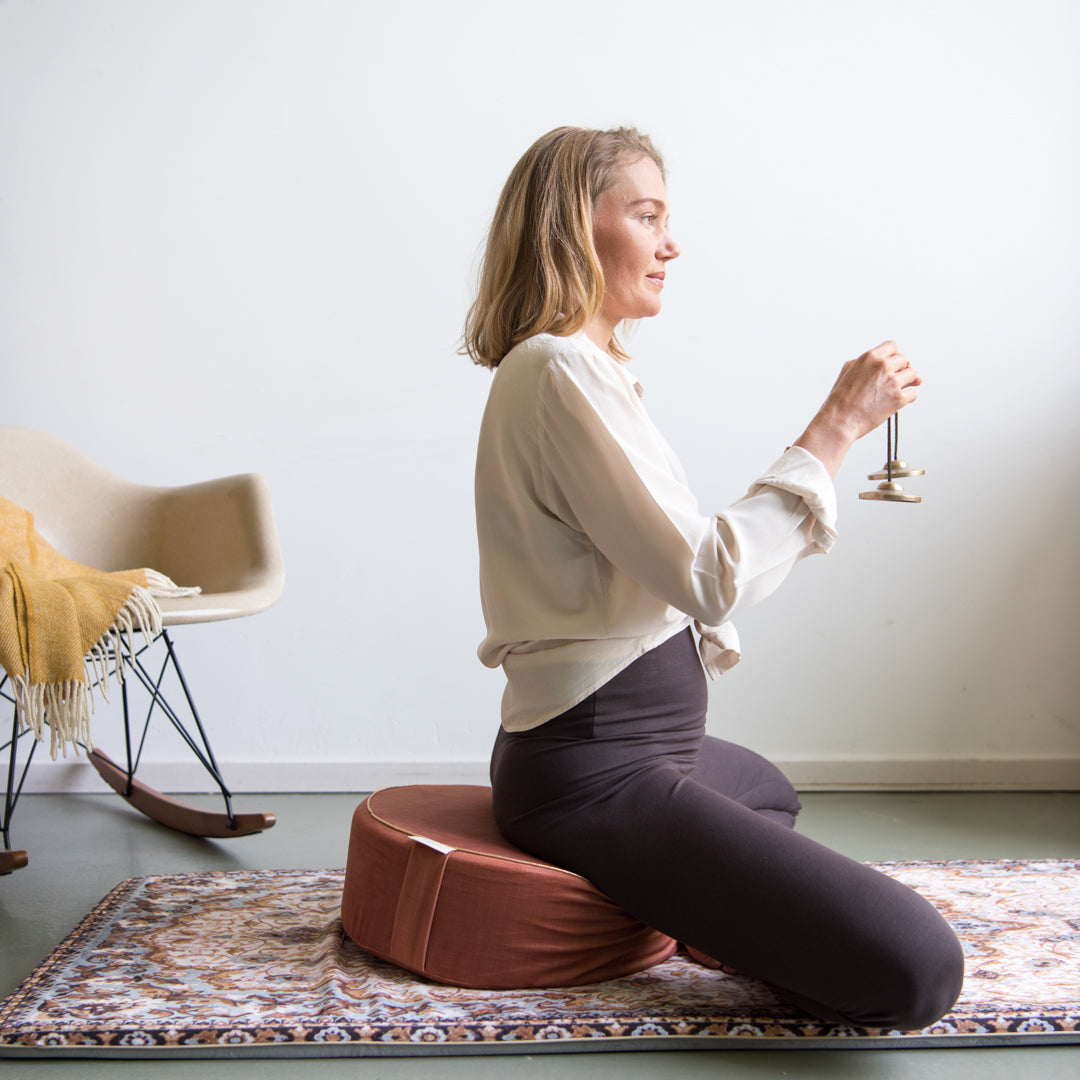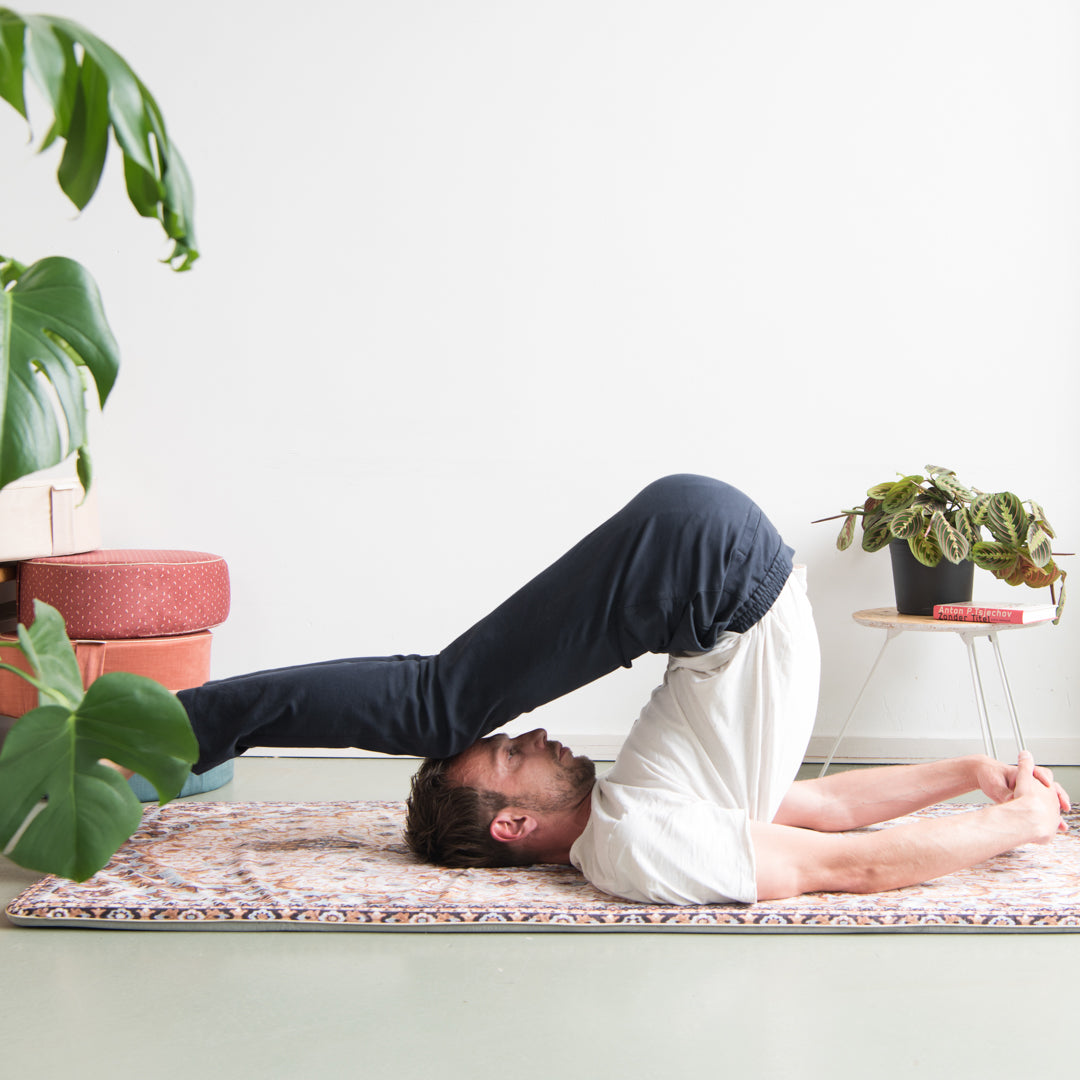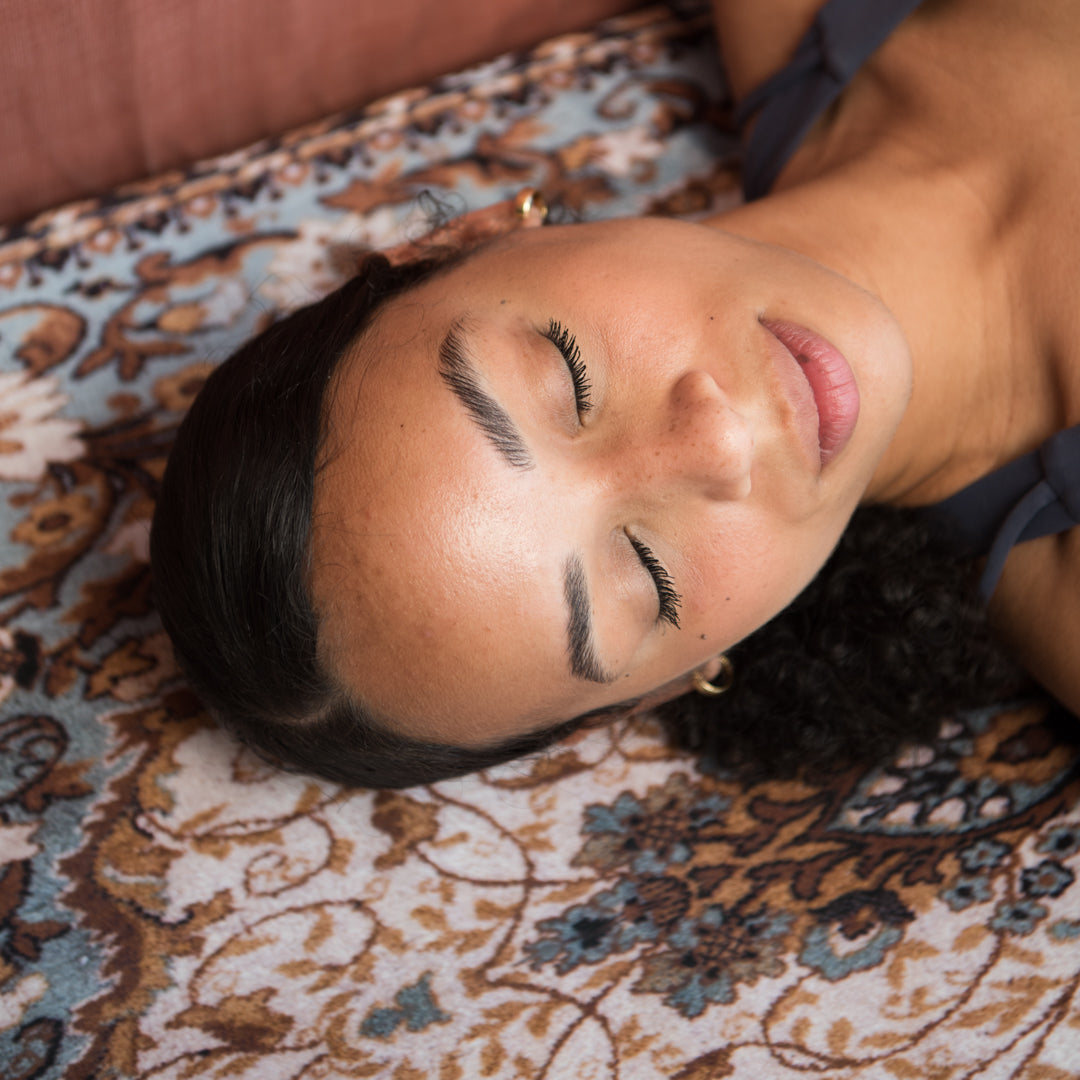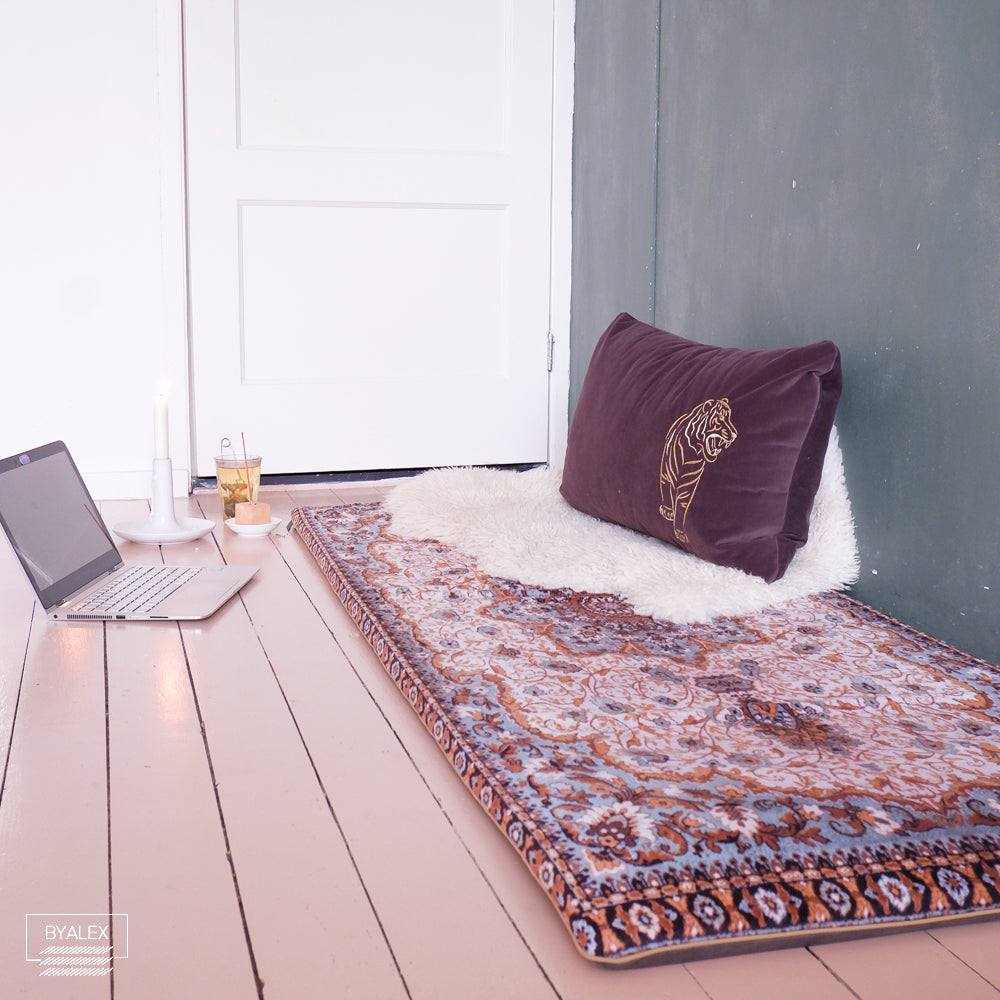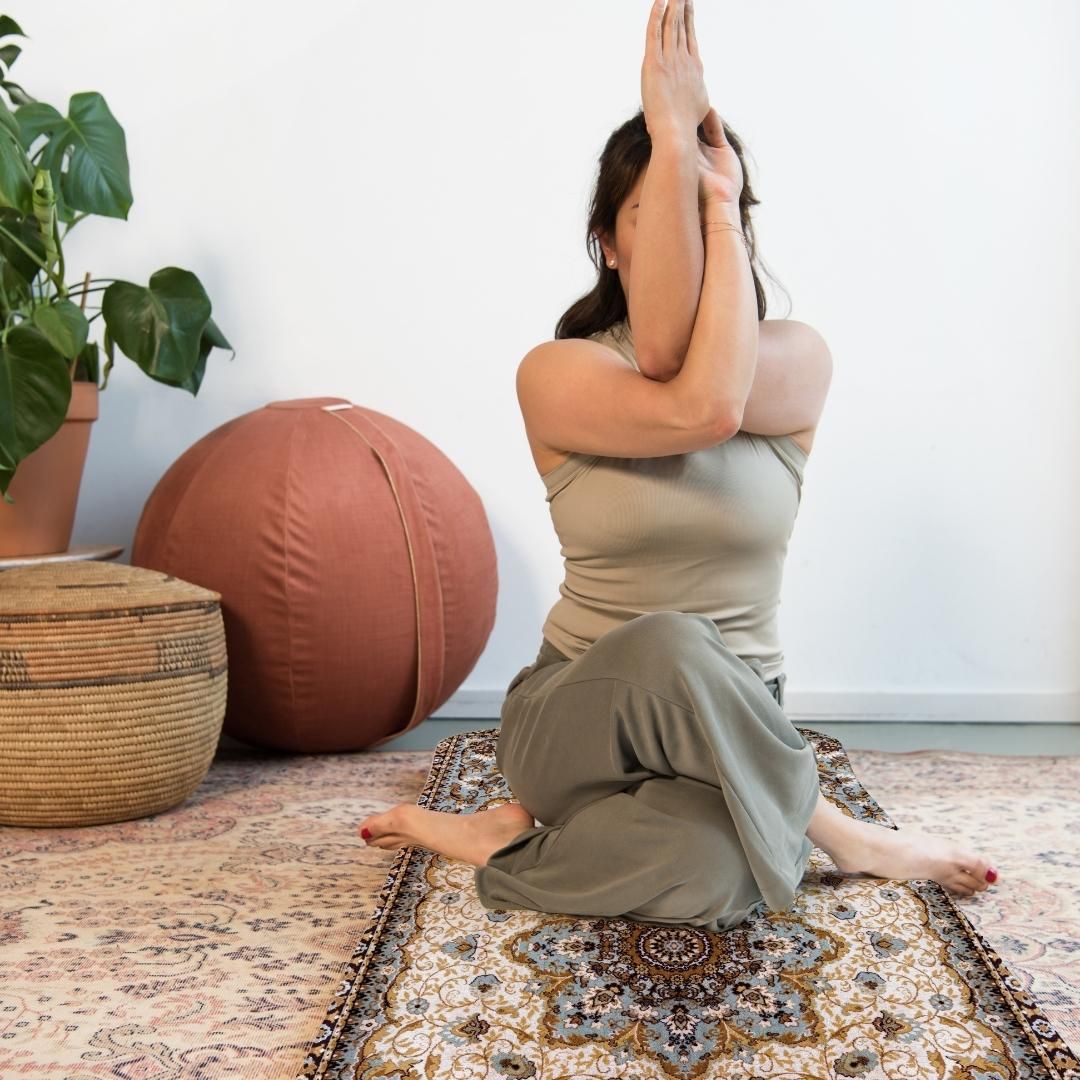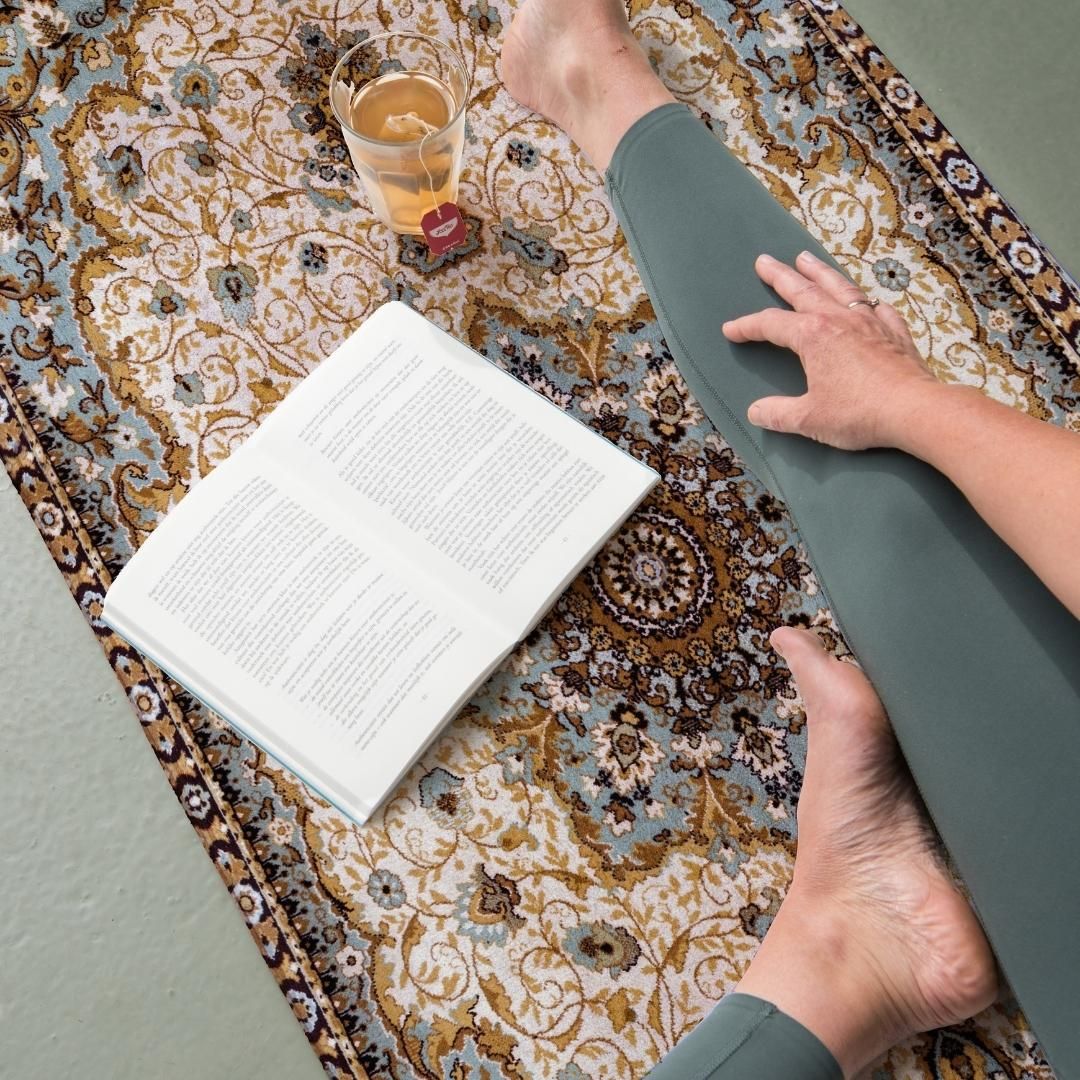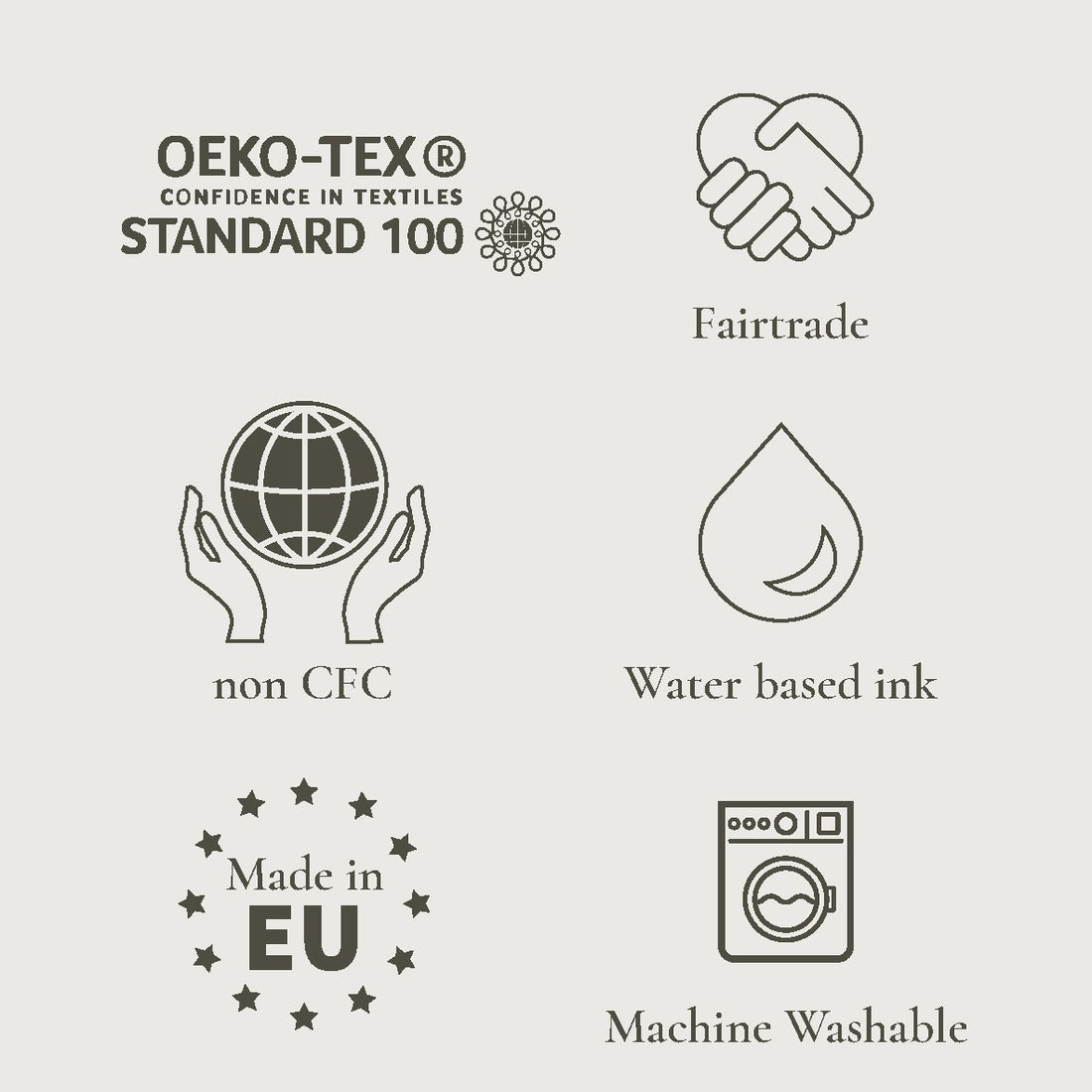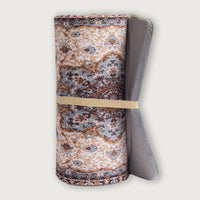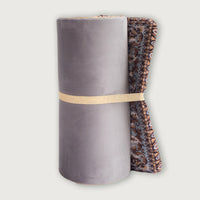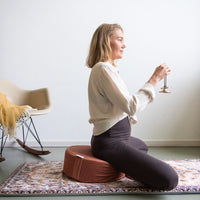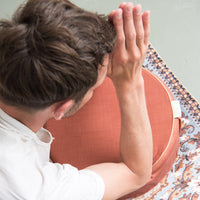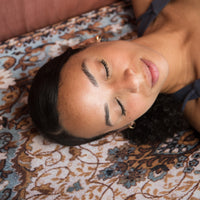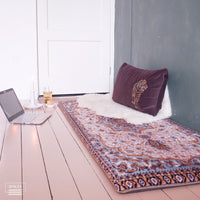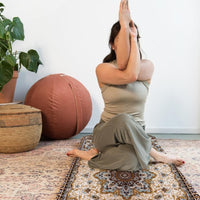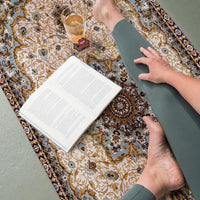 Yoga mat with vintage Persian carpet print. Be careful, before you know you will be uplifted like a flying Fakir. This stunning ByAlex yoga mat has a great vintage Persian carpet print in tints of warm beige with ice-blue accents. It has the feeling of a vintage carpet, but the comfort and quality of the best yoga mats around. So sit down, take a pause, meditate, stretch, or do a workout. Whatever you choose, make sure to stay grounded! 
This foam mat has the perfect measurements of a bigger yoga/sports mat. With 65 x 180 cm it is perfectly sized for a ground workout like pilates or core training. But also try it for restorative yoga like yoga Nidra or Yin yoga. You will be surprised by the comfort and support of this yoga mat.
The yoga mat has enough grip for standing poses but is not as sticky as a regular yoga mat. With the foam of 3 cm, it gives you great support for a great ground workout (just say goodbye to sore joints). Something you have never experienced before and which is unique in the field of yoga/sports mats.
Color: Warm beige and brownish with ice-blue details. The 2nd side is made of light grey velvet.
Persian Carpet Premium Yoga Mat
This beautiful Persian carpet print yoga mat is a luxurious, comfortable, and durable choice for anyone who is enthusiastic about yoga and loves comfort and quality. The mat is not just any yoga mat, but an extra thick yoga mat with a print of Persian carpet made of 3 cm of firm CFC-free foam produced in Europe. The cover is made of Oeko-Tex-certified fabrics and has a beautiful blue and beige color combination in a subtle print of a Persian carpet. It is suitable for all restorative yoga styles and breathwork sessions. But a yin yoga session or a yoga Nidra meditation is most comfortable on this thick yoga mat with a print of Persian carpet. ByAlex's thick yoga mats have a unique and wonderfully soft fabric, which not only looks stylish but is also easy to clean. Just wipe with a clean damp cloth and most stains will come right out. You can also use the byAlex care spray. This is specially designed for interior fabrics made of durable polyester. Is your yoga mat very dirty, no problem? The cover can be unzipped and machine-washed at 30 degrees. Moreover, the mat is easy to roll up with the included strap making it easy to roll up and store. In short, the yoga mat with a print of Persian carpet offers a perfect balance between style and functionality.
You can also use the mat as a zabuton meditation mat or as a pilates mat.
This is why you want a thick premium yoga mat with a Persian carpet print!
The byAlex yoga mat with Persian carpet print is a thick yoga mat with a print that you can not only use during yoga exercises but can also serve as an extra seating area in your living room. You can use it as a rug in front of the fireplace or in front of the sofa (so that you use the seat of the sofa as a backrest). The thick byAlex yoga mat with a print of Persian rugs is great to use when you go camping or stay overnight. At 3 cm thick, it is the perfect thickness for relaxing on. To use your Persian carpet print yoga mat for a long time, it is important to roll it out completely. Make sure you lay the mat down properly. I often turn the mat over before I unroll it so that when I use it, I can roll it out completely without your corners being up. This way you can enjoy your yin or Nidra exercises to the fullest. Once you have unrolled the mat, make sure you are in the correct posture and that you are tightening your muscles to get the most out of your exercises. While doing so, always stay alert to your breathing and focus on your movements. This way you can enjoy your yoga mat with a print of Persian carpet to the fullest.
What different colors of yoga mats are there, besides the yoga mat with a print of Persian carpet?
Yoga mat with print of Persian rugs can be bought online in different shapes and sizes. They vary in color, thickness and price. You can choose a premium yoga mat with a print of Persian carpet that suits your personal style and needs. Colors range from bright to pastel. At byAlex, we chose a print in a subtle vintage color. In terms of thickness, we have the ultimate thickness of 3 cm for the byAlex extra thick yoga mat with a print of Persian carpet. Where to buy a great yoga mat? At byAlex, the best selection of premium thick yoga mats. If you are looking for a yoga mat with a print of Persian carpet, byAlex is the perfect place to look. They have a beautiful yoga mat with a Persian carpet print. These thick byAlex yoga mats with a print of Persian carpet are perfect for yoga studios and there are also wholesale options if you contact them. You can also become a byAlex affiliate by joining the byAlex affiliate program if you want to offer a yoga mat in your studio. Whether you are looking for a yoga mat with a print of Persian carpet or any other design, byAlex has a wide selection.
Is the yoga mat with a print of Persian carpet also available in other colors and prints?
Besides the yoga mat with a print of Persian carpet, you can find it in all kinds of different colors and prints. For example, you have the yellow, brown and pink yoga mat, but also a yoga mat with a print of planets or the "Magnify Neutral Life" with a subtle print in beige and yellow ochre. A special variant of the byAlex thick yoga mats is the yoga mat with a print of Persian carpet. This yoga mat with a print of Persian carpet has a trendy grey-blue color, which immediately puts you in the right yoga pose. This yoga mat with print of Persian carpet is not only functional but also a stylish addition to your yoga studio.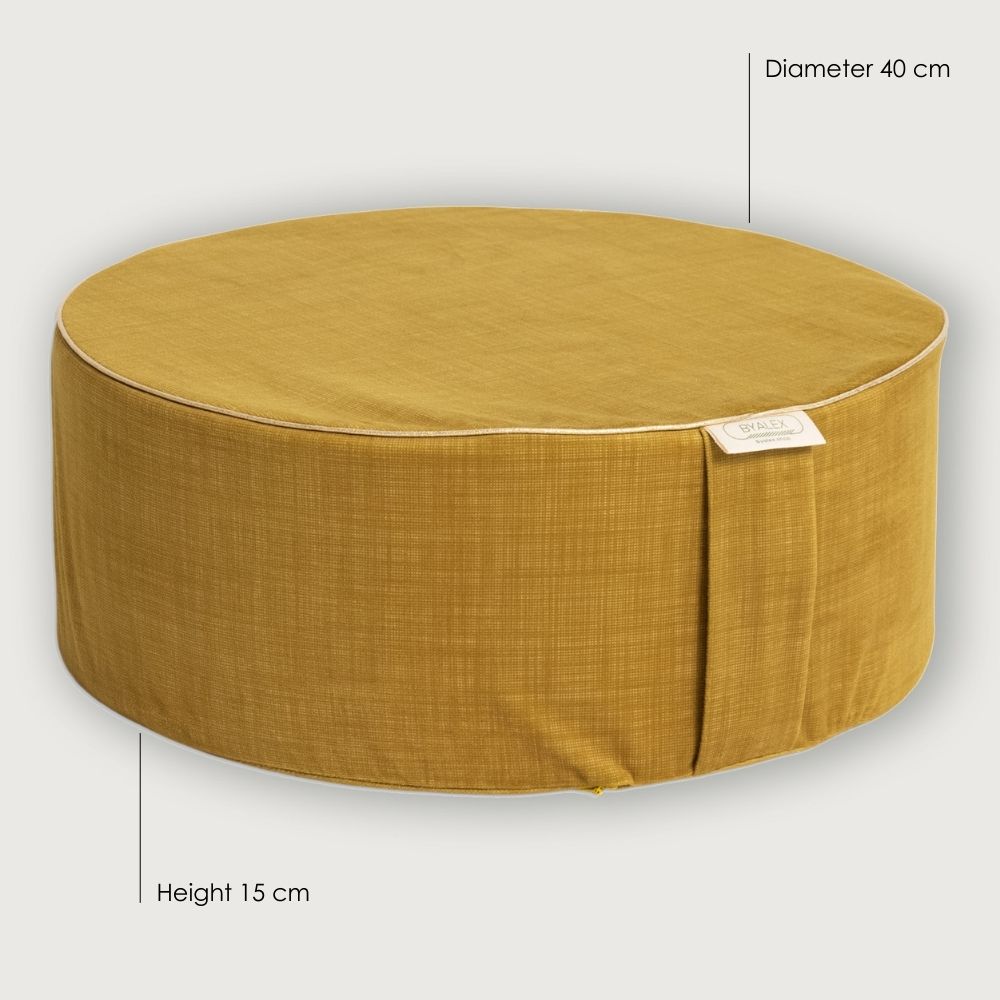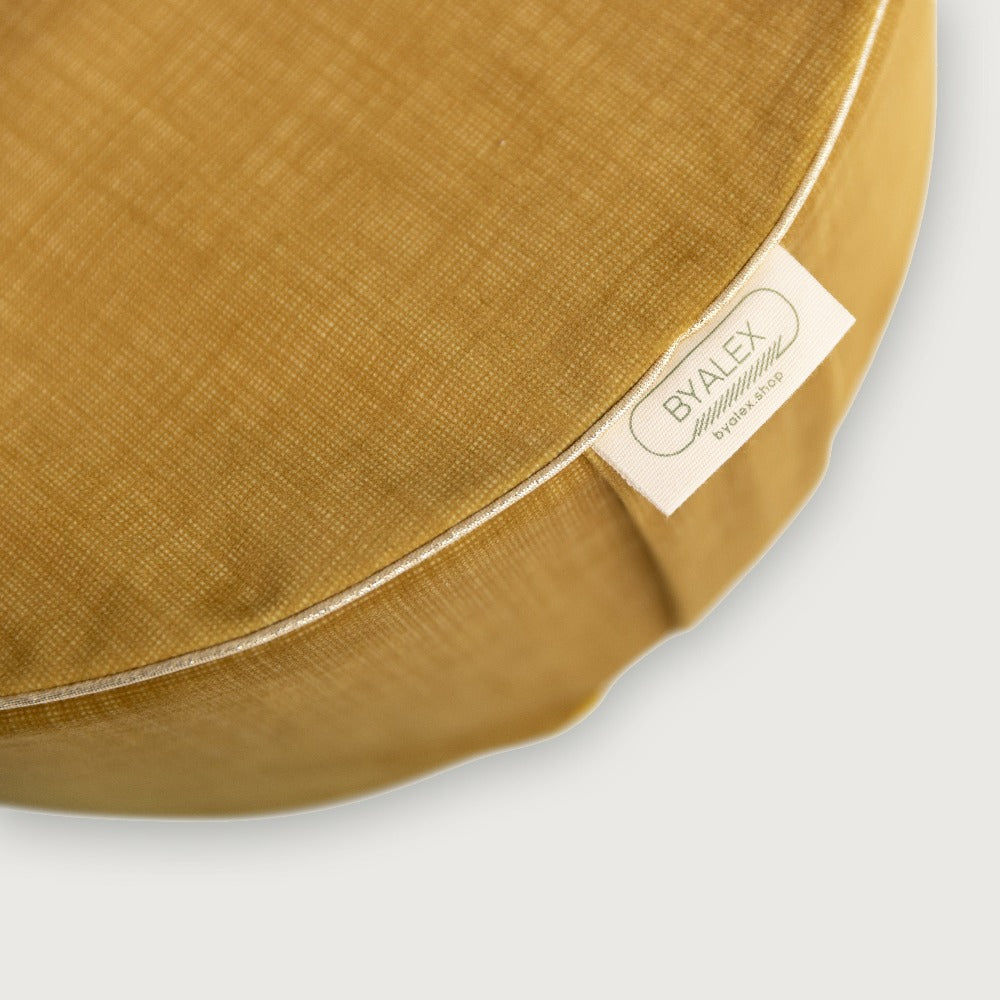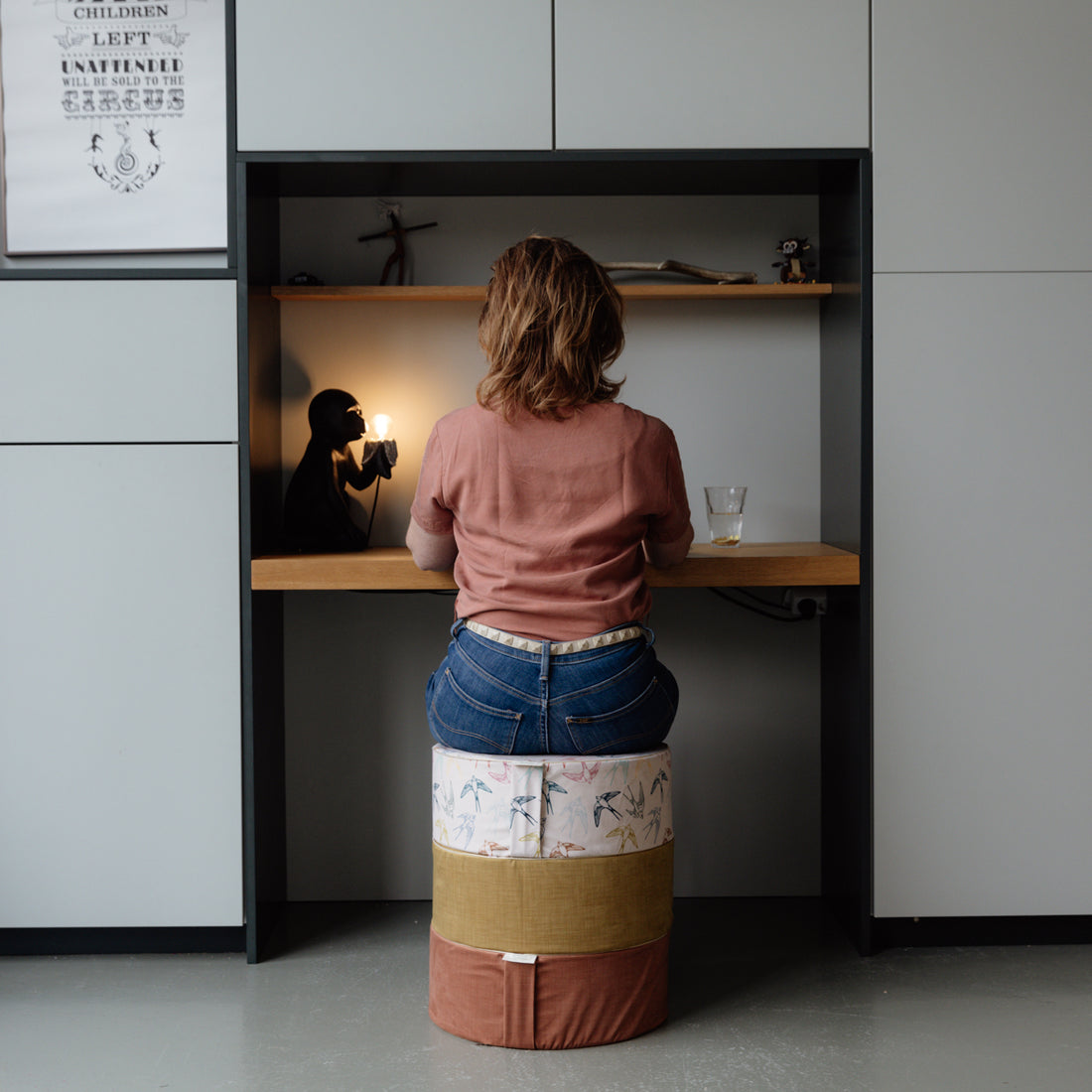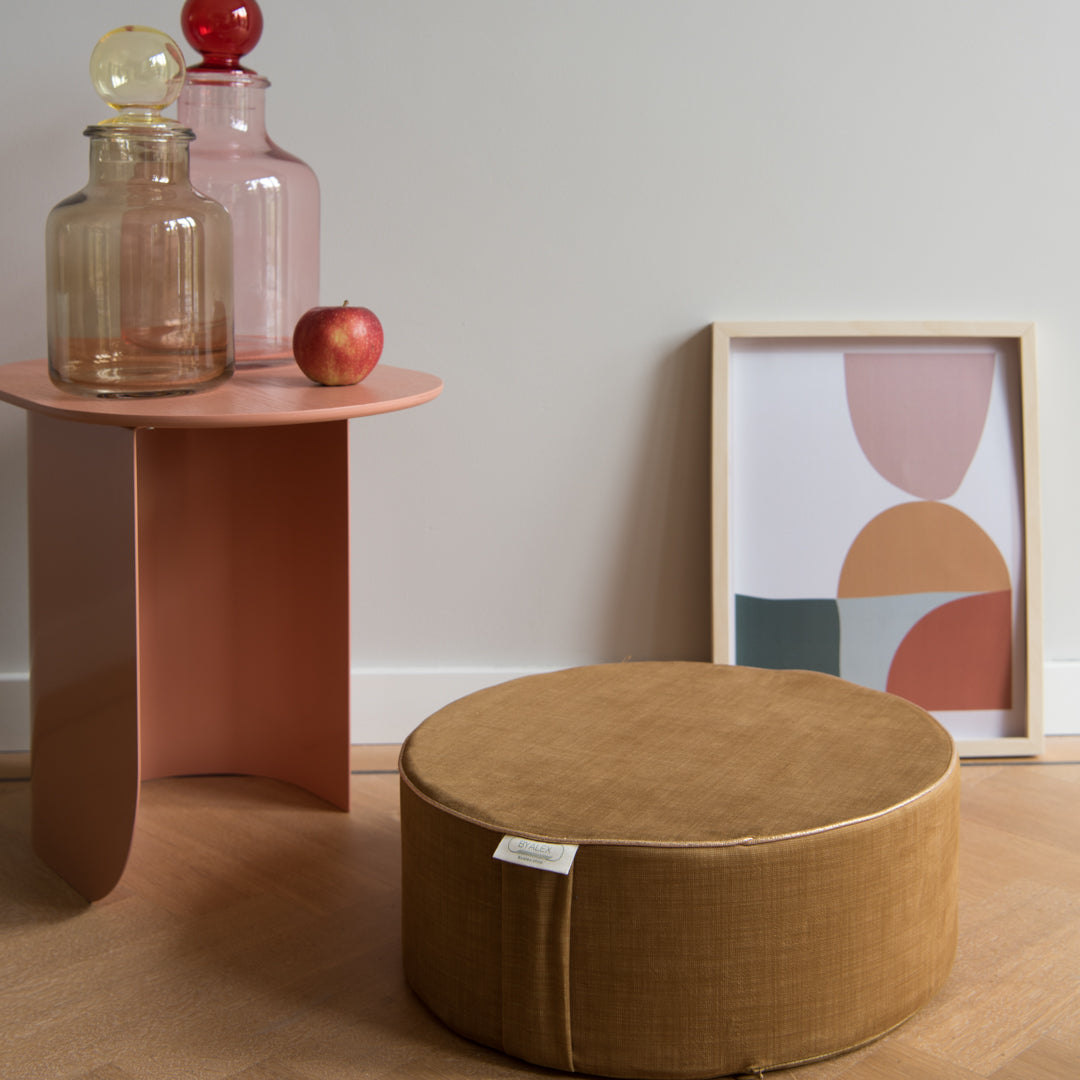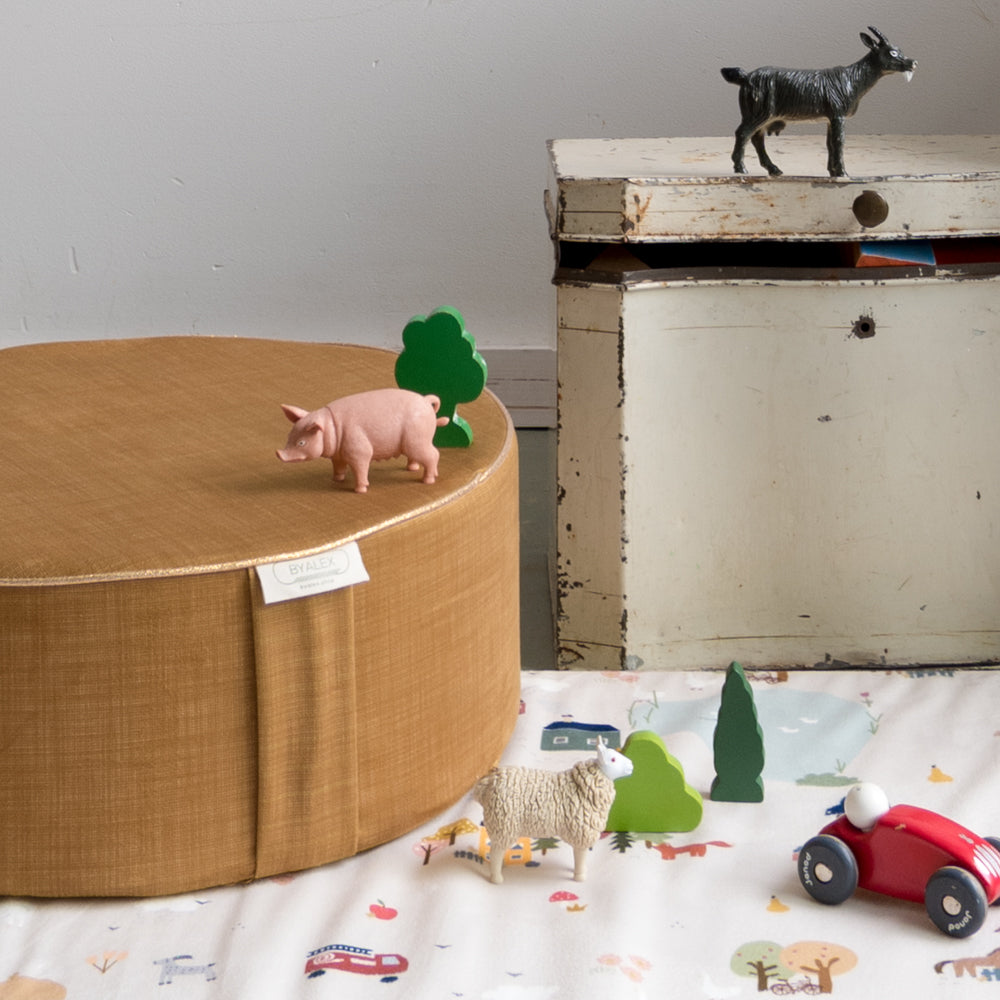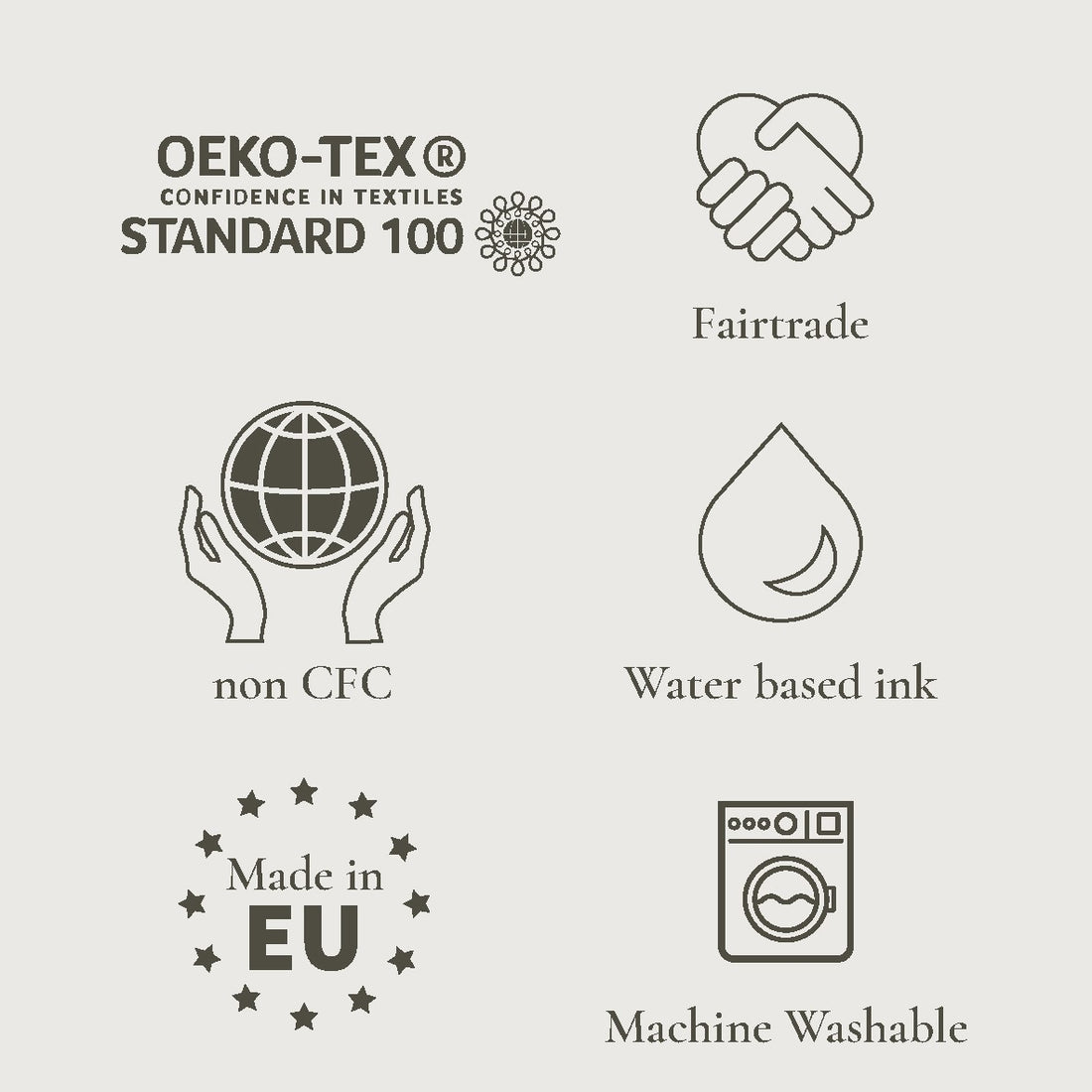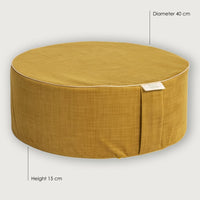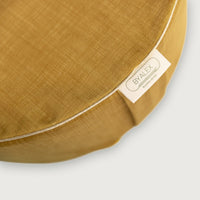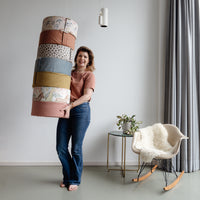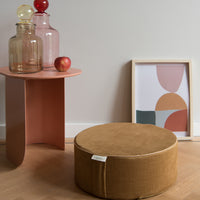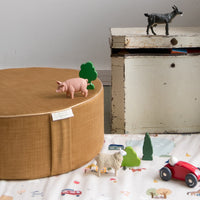 An ochre/ yellow pouf. This hue of ochre will add warmth to any space in your home, like the summer sun that warms up your face as you take a moment of silence. A great way to add a touch of colour to your daily life.

Use it for meditation, sit on it on the floor, stack them or use them next to each other, you can buy 1, 2 or 3. A cushion with endless possibilities, use your creativity or let your children go wild with their fantasies. Because of the soft fabrics with a stylish ByAlex print, the (meditation) cushions look great in every living or nursery. They also combine very well with the ByAlex playmats and yoga mats.
Colour: Ochre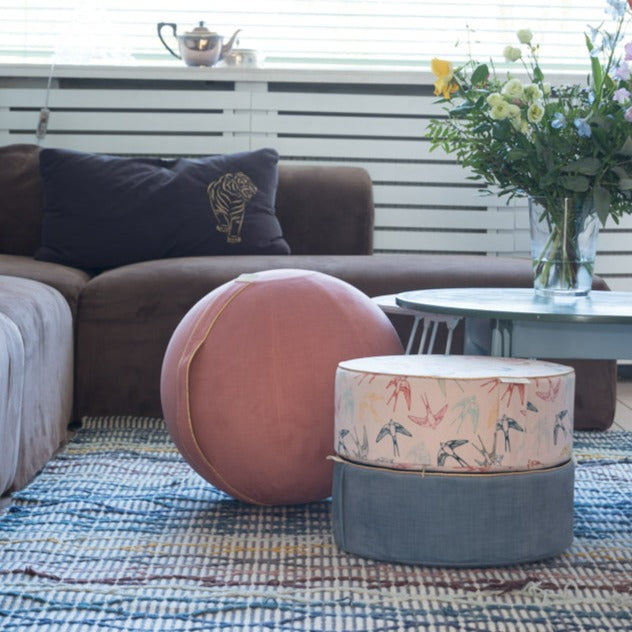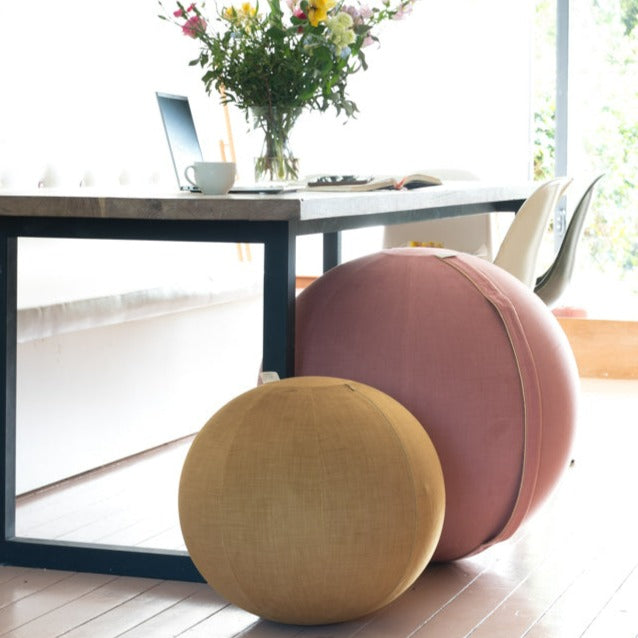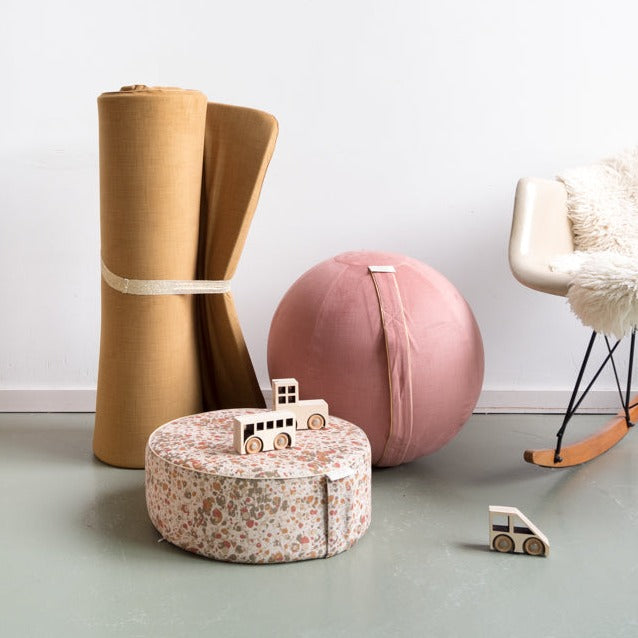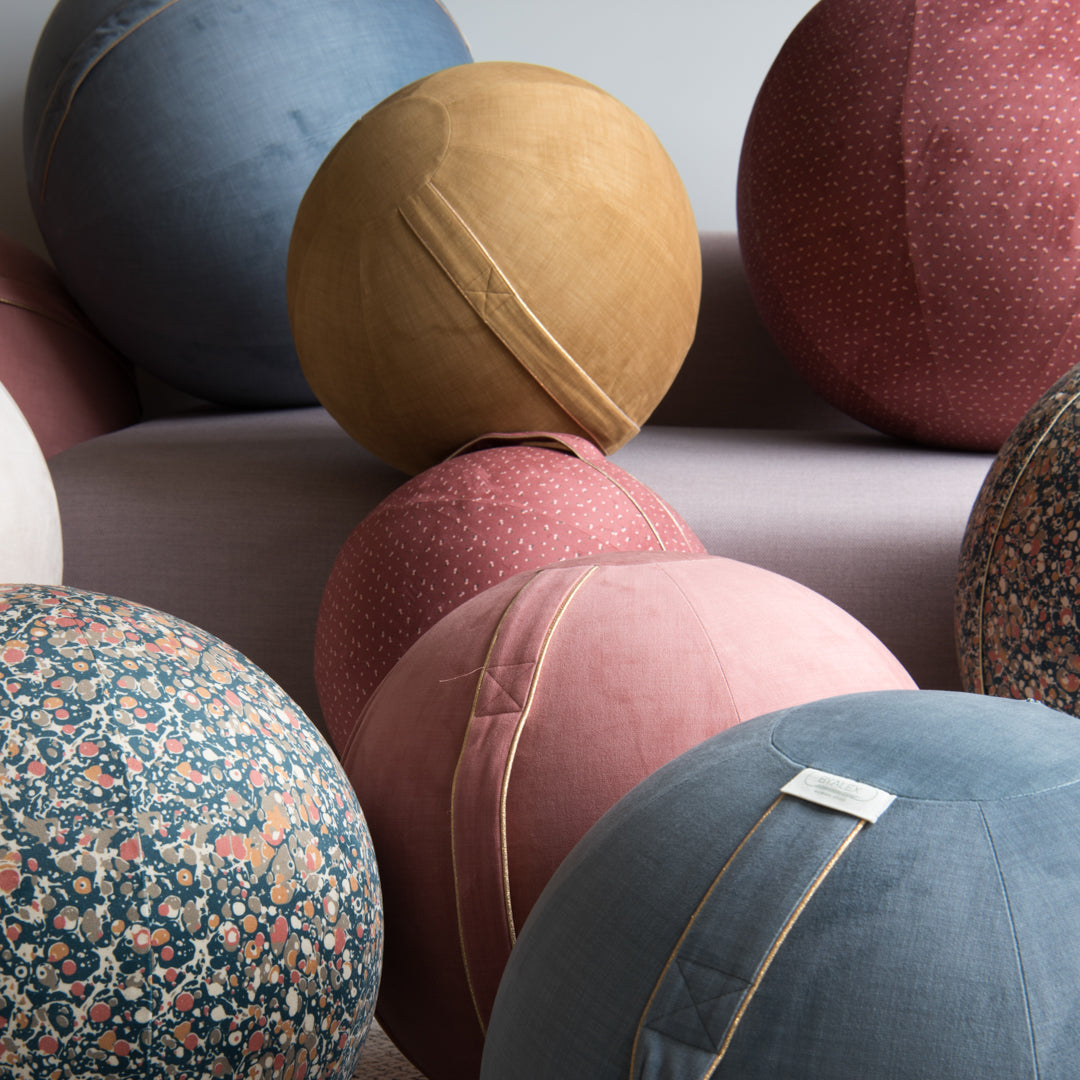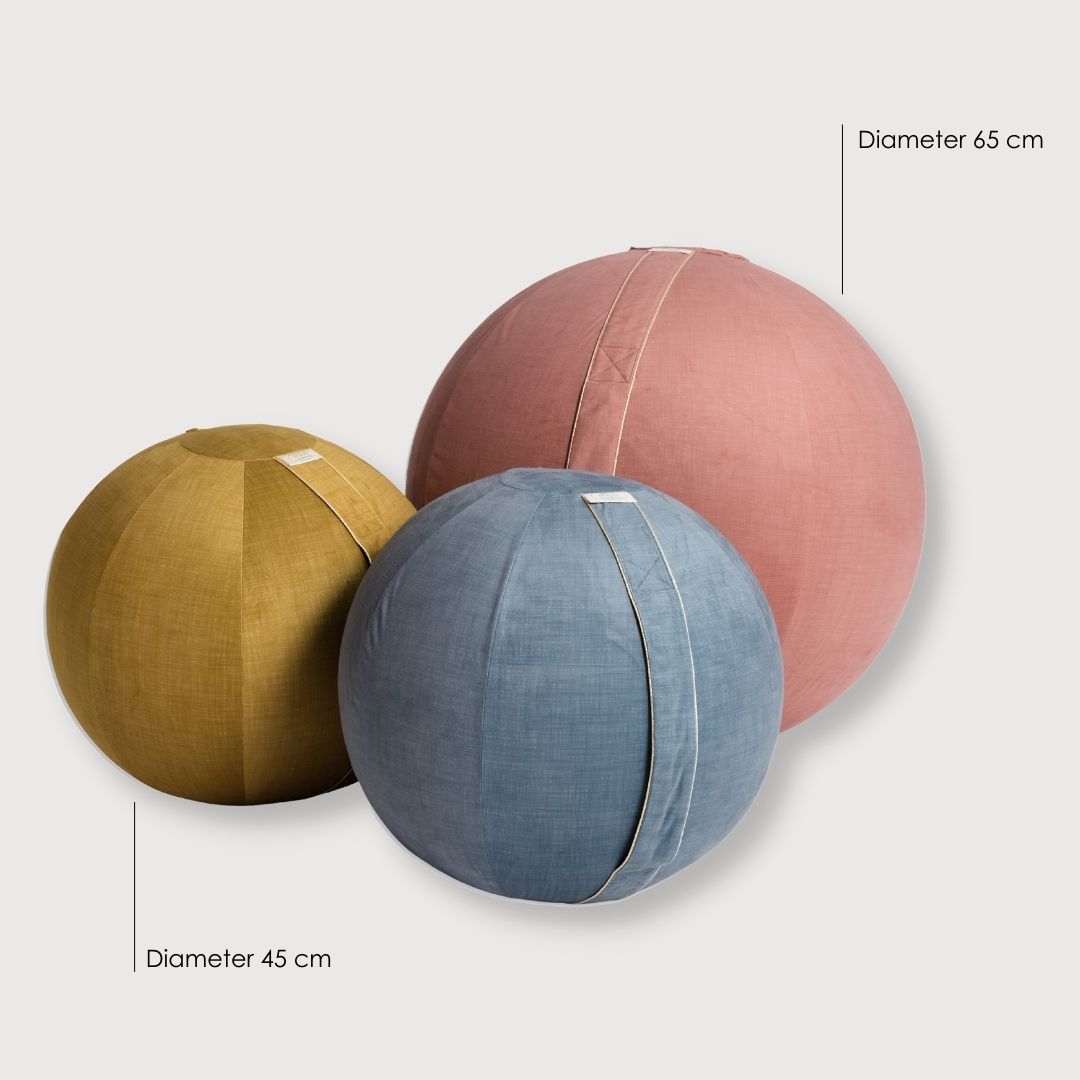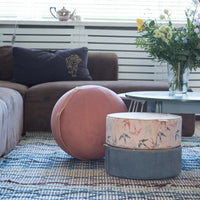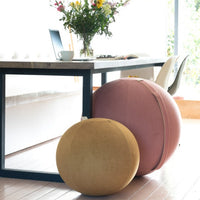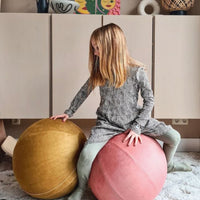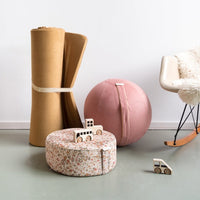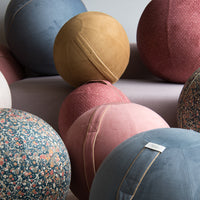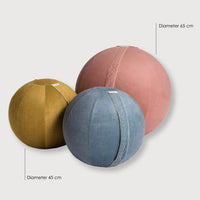 You scream, I scream, we all scream for ice cream! If you're craving the warm breeze and sunny days, then this pink sitting ball is right up your alley. It will add an element of fun to any space in your home.
This lovely soft 45 cm sitting ball with a velvet fabric cover, is great for the kidsroom or playcorner in your living room.
An ergonomic sitting ball for children provides a dynamic way of sitting. This keeps the body constantly correcting itself, allowing kids to sit actively and unnoticed in continuous movement. Ideal for behind a child's desk during homework or crafts, but certainly just as nice as a skippy ball. And try a stretching exercise with it or hang out with a book, the possibilities are endless. Speaking of exercise...
The ergonomic children's sitting ball has a diameter of 45 cm and is suitable for children up to 155 cm. The ball can be inflated with an ordinary bicycle pump, but is faster with a double-action pump (which you use to inflate an air bed or inflatable unicorn).
For bigger children or adults, there is also an ergonomic 65 cm sitting ball. 
 Color : Pink
Interieur-proof & sustainable
The luxurious and handmade yoga items from byAlex have a stylish design and are not only perfect for practicing yoga, but they also fit nicely into your carefully chosen interior. Finally, you can leave your yoga items in your living room!
In addition, all ByAlex fabrics are certified with STANDARD 100 by OEKO-TEX®. This means that no toxic substances and chemicals are used in the factories or during the production process of our collection. On top of that, we take ethical and sustainable production seriously. Fair wages and we have zero tolerance for child labor.
View the complete yoga-collection