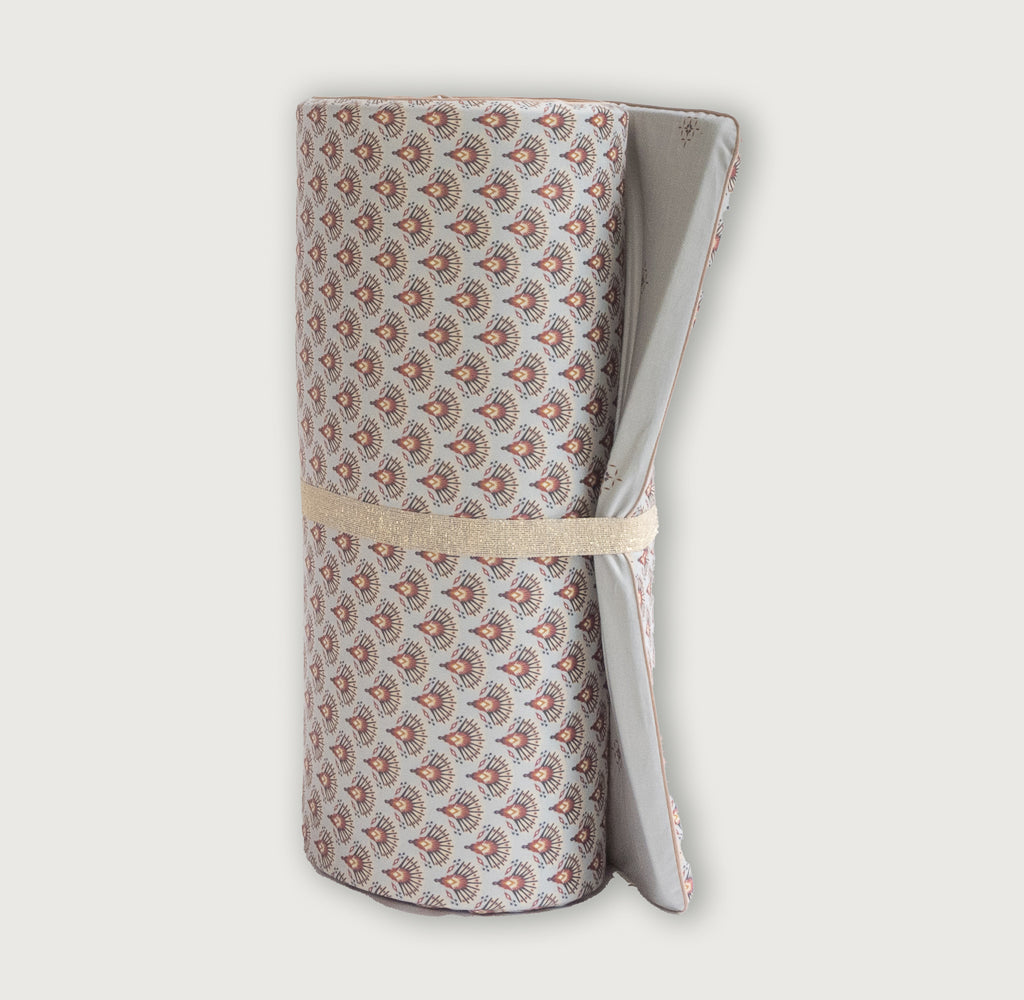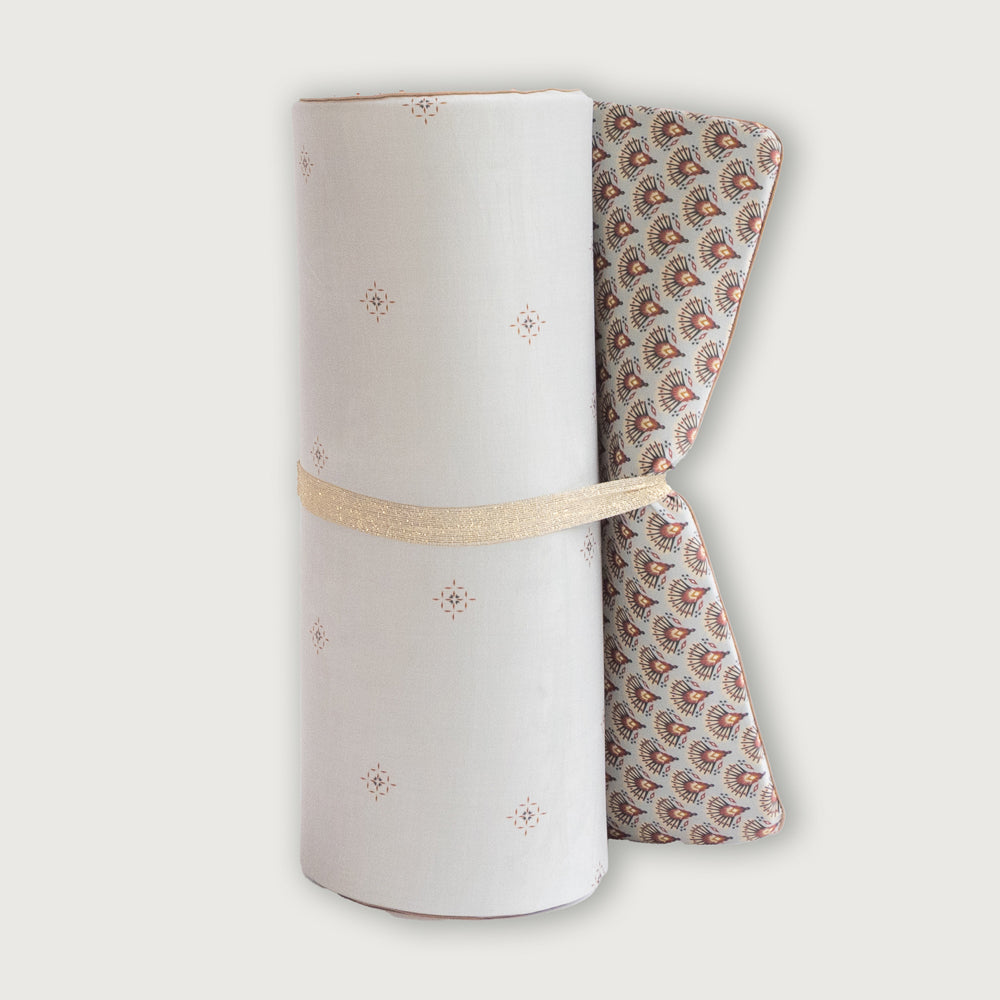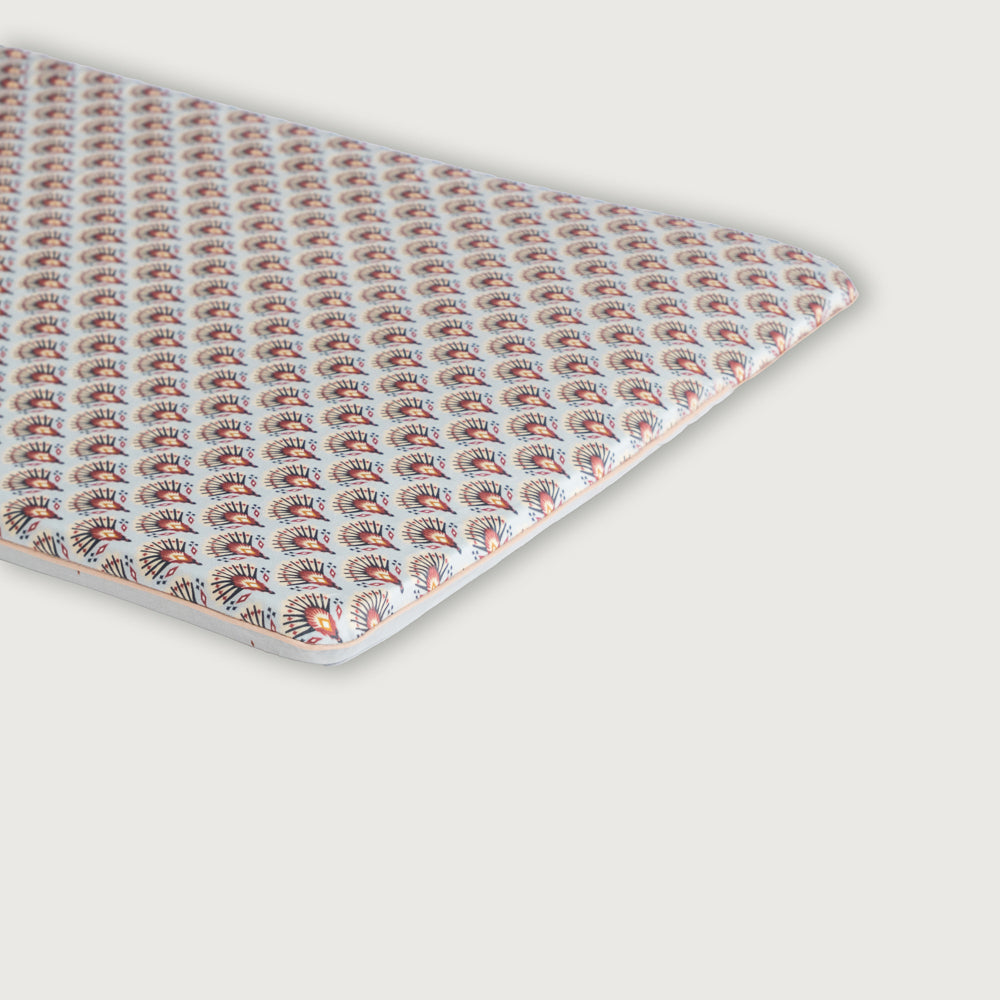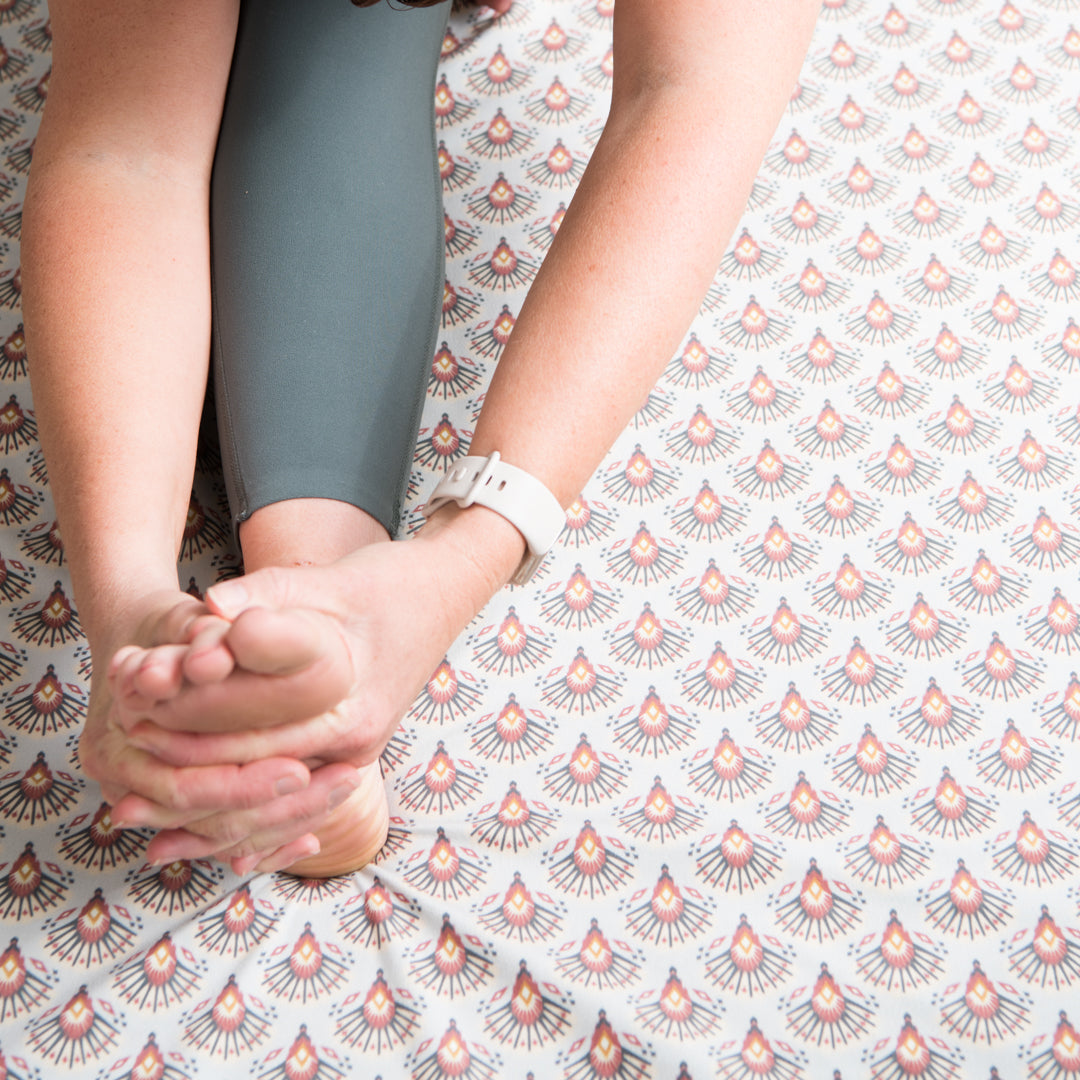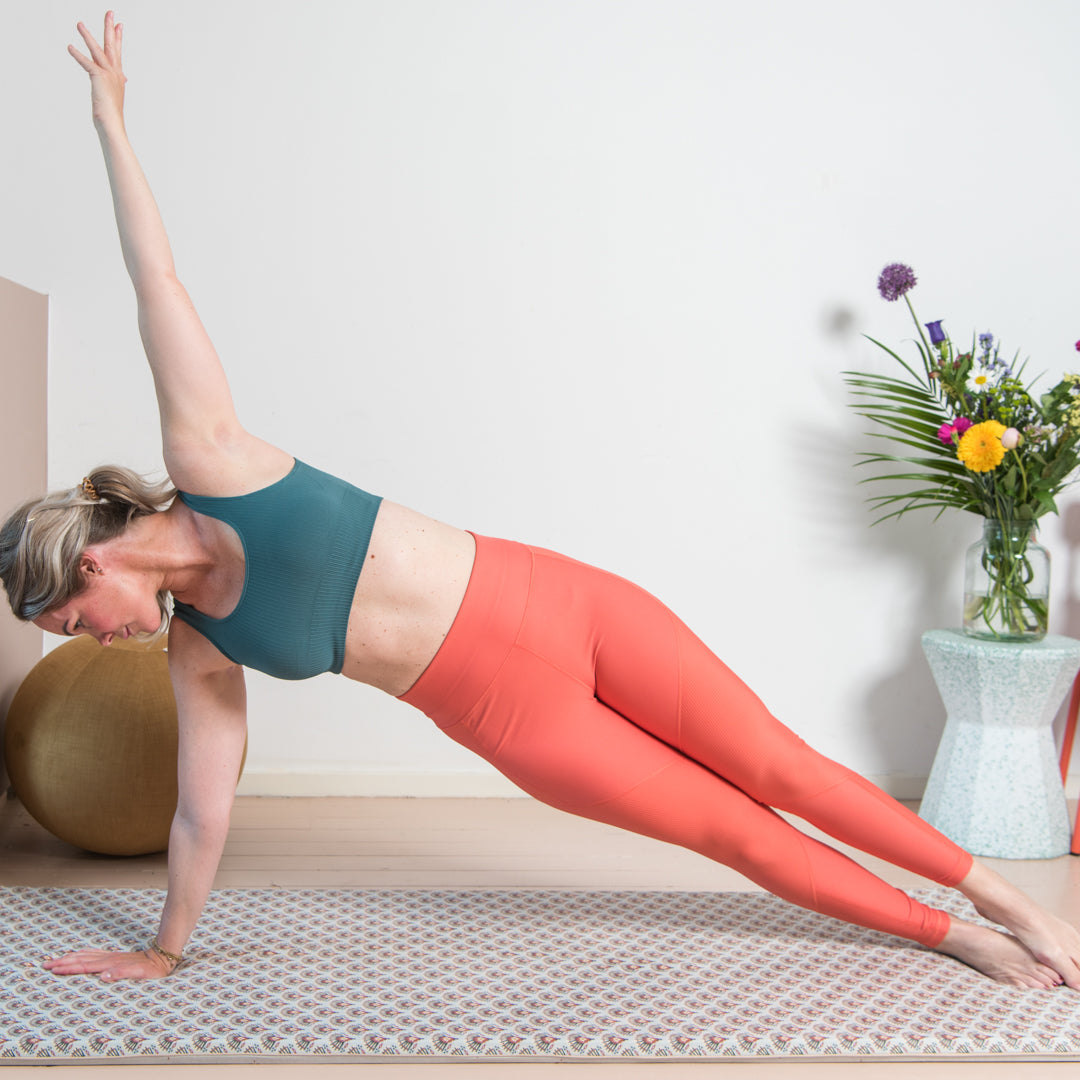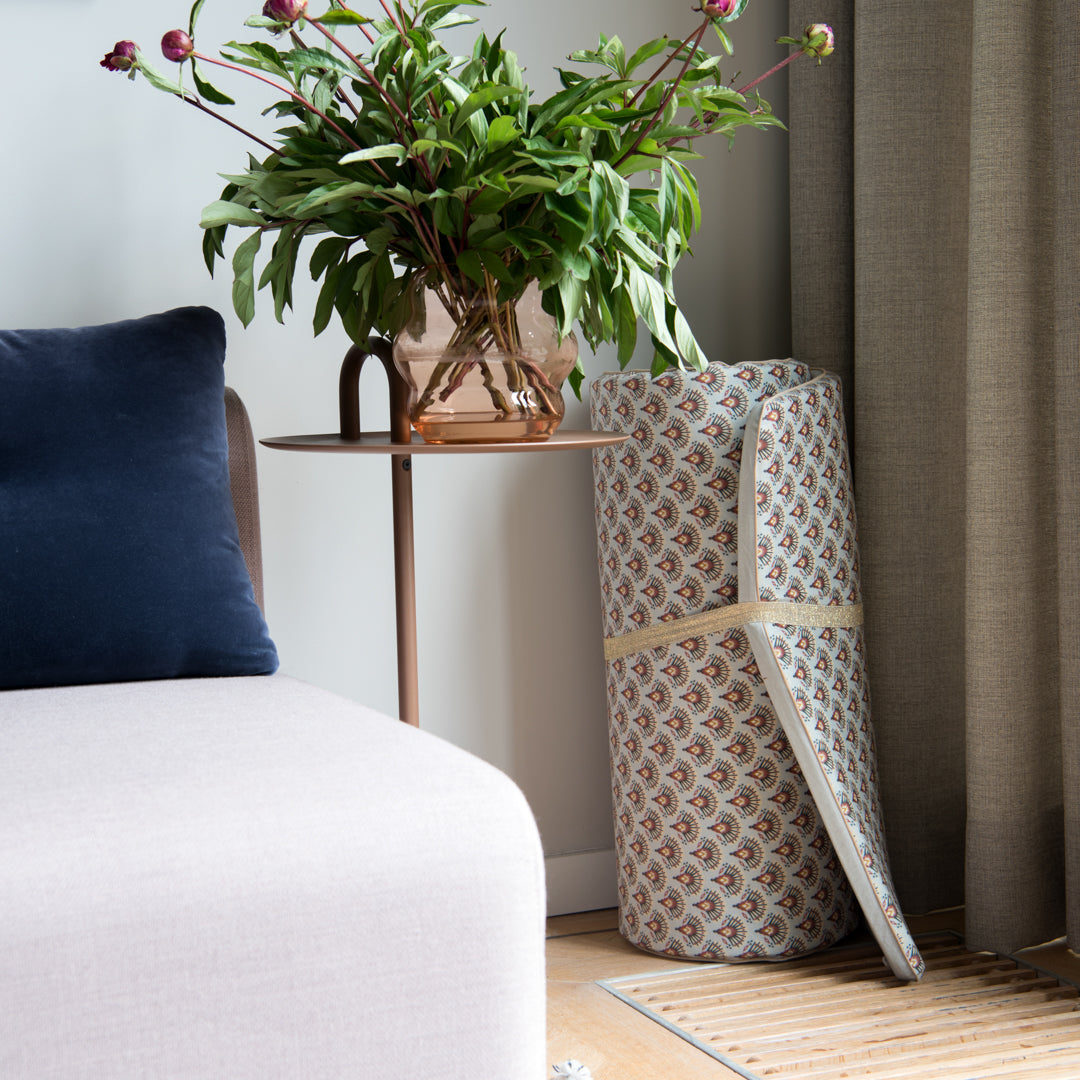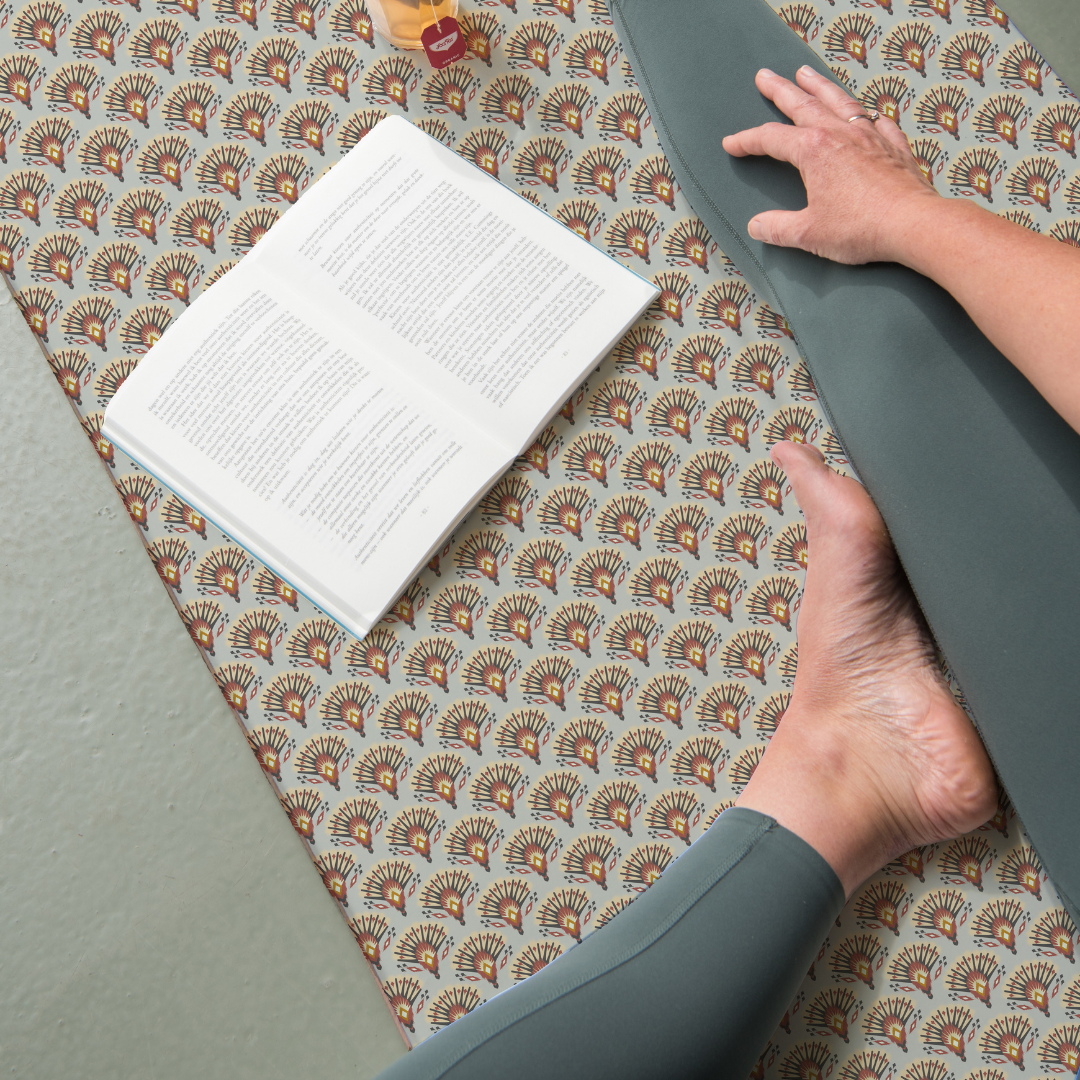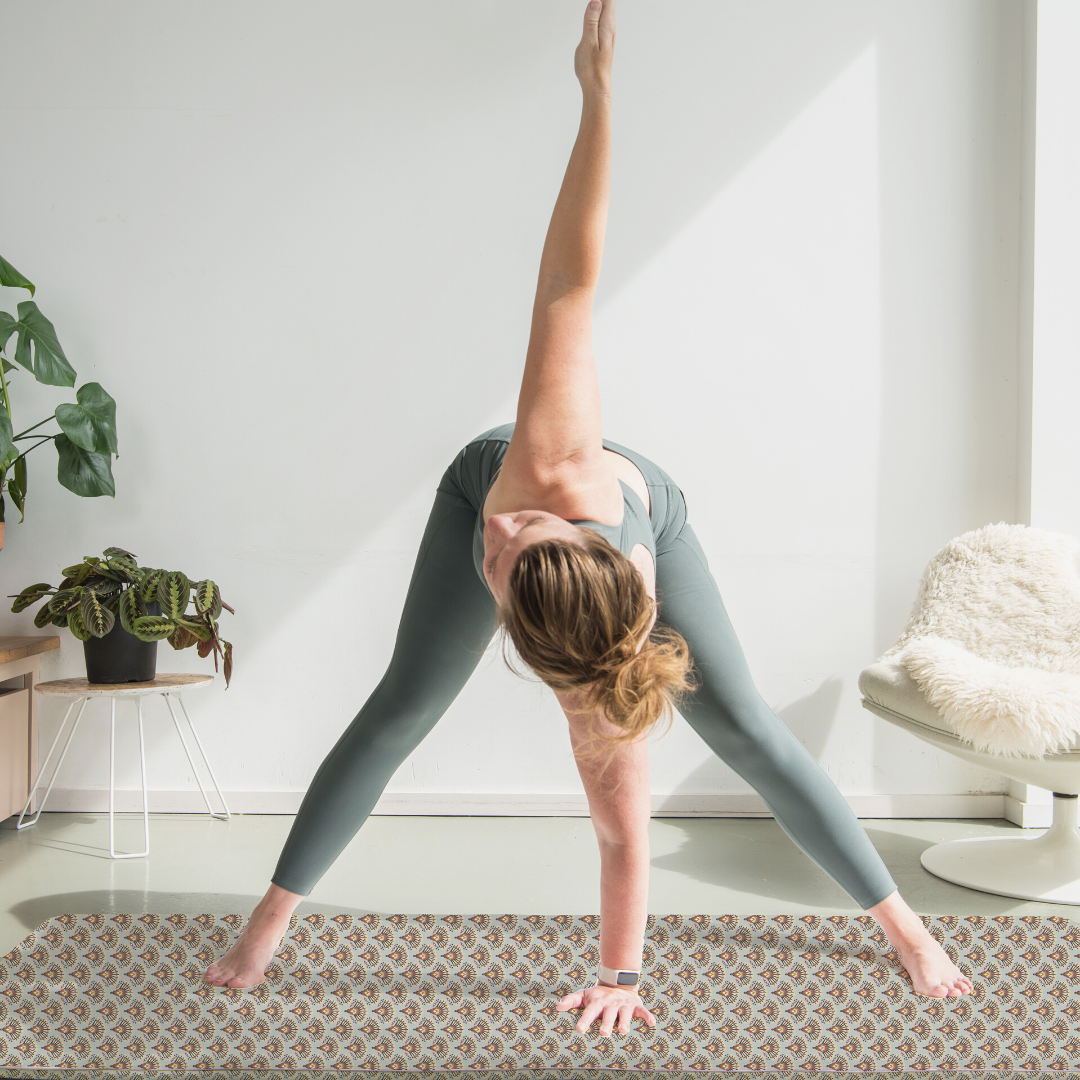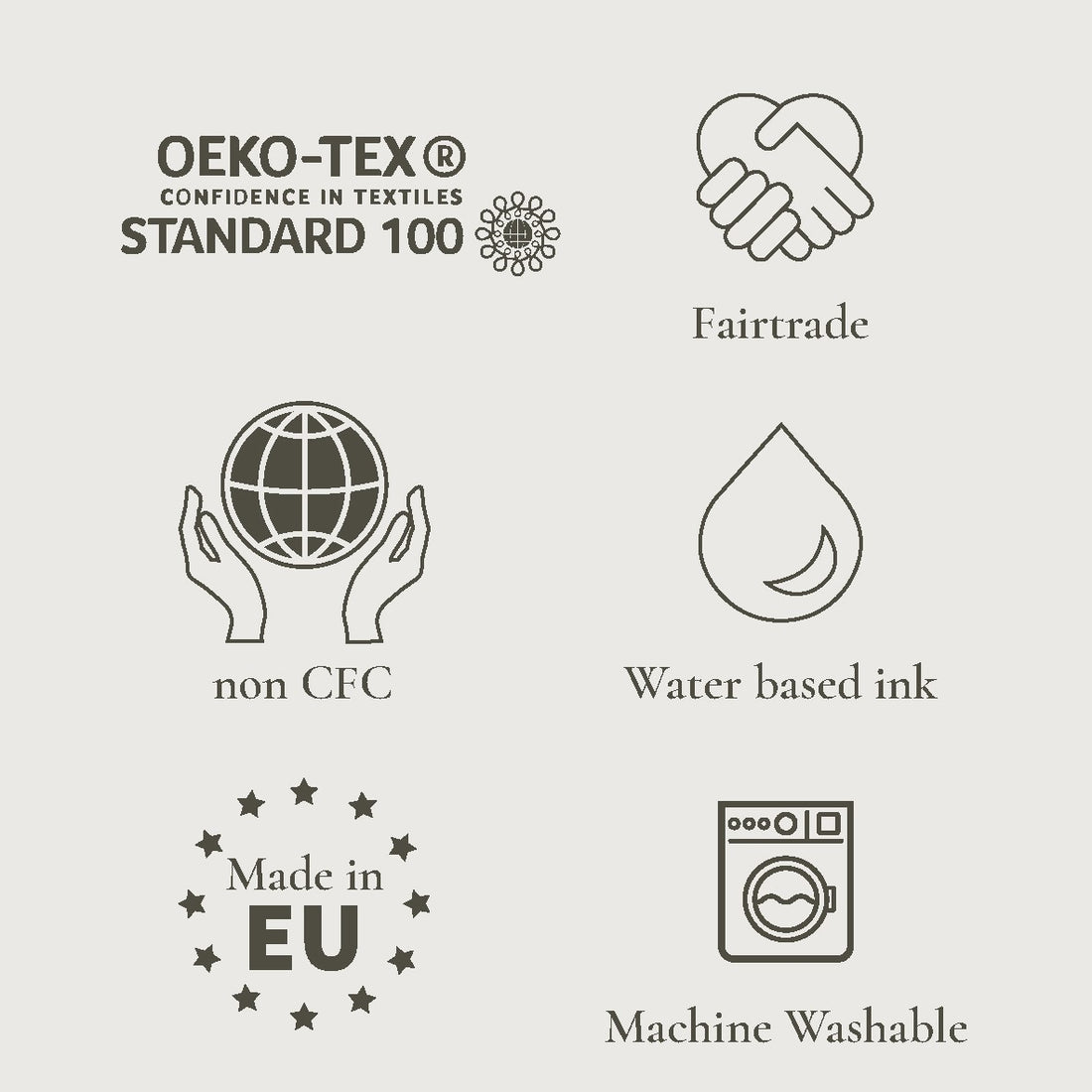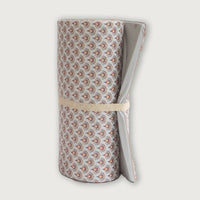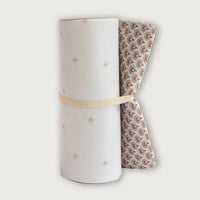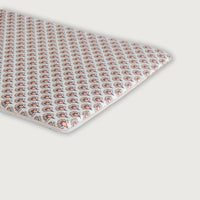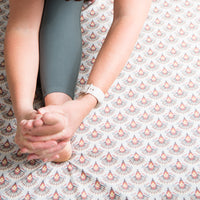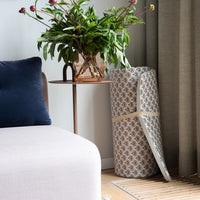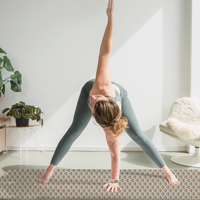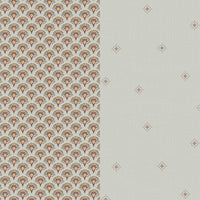 Light green/ grey yoga mat with a fan pattern (although some see a fox or a figurehead in it). The 2nd side is light sage with subtle brown detailing.

At every crossroads in life, there is a new range of opportunities. Embrace the choices that bring color and fun to our lives. Don't look away from the choices that give us stomach pains. Always 'fan' some air in the moments when you are at a crossroads in life. It helps!
This foam mat has the perfect measurements of a bigger yoga/sports mat. With 65 x 180 cm it is perfectly sized for a ground workout like pilates or core training. But also try it for restorative yoga like yoga Nidra or Yin yoga. You will be surprised by the comfort and support of this yoga mat.
The yoga mat has enough grip for standing poses but is not as sticky as a regular yoga mat. With the foam of 3 cm, it gives you great support for a great ground workout (just say goodbye to sore joints). Something you have never experienced before and which is unique in the field of yoga/sports mats. 
Length: 180 cm
Width: 65 cm
Thickness: 3 cm
Weight: 1,9 kg
Material Cover: soft velvet polyester
Materiaal filling: Firm CFC free polyether foam
All products are designed by byAlex, and handmade in Europe using the finest Dutch OEKO-TEX® certified fabric. The fabric is printed with non-toxic water-based ink.
Storage: roll up your luxury ByAlex yoga mat with the top facing out. This keeps the corners of the mat flat. Add the topped gold elastic or use a yoga strap to keep it rolled up.

Cleaning: if you want to clean the yoga mat, it is best to spray the mat with water containing a few drops of ecological detergent. Then wipe the surface with a damp cloth using only water. After cleaning, you can let the yoga mat dry on the floor before rolling it up again. Clean your yoga mat about once a week. Consider cleaning your yoga mat as part of your yoga practice and treat it with love and patience. This way you will benefit the longest from a well-functioning and clean yoga mat.

Does your mat need a more intensive cleaning? You can unzip the cover and wash it in the washing machine. Then take a look at the washing tips HERE

Free shipping on all Dutch, Belgian and German orders above € 39.

Orders over € 139 will be shipped for free in Europe

Orders above € 199 will be shipped worldwide for free