Raspberry Icecream - Pink Yoga Mat for Yin Yoga or Yoga Nidra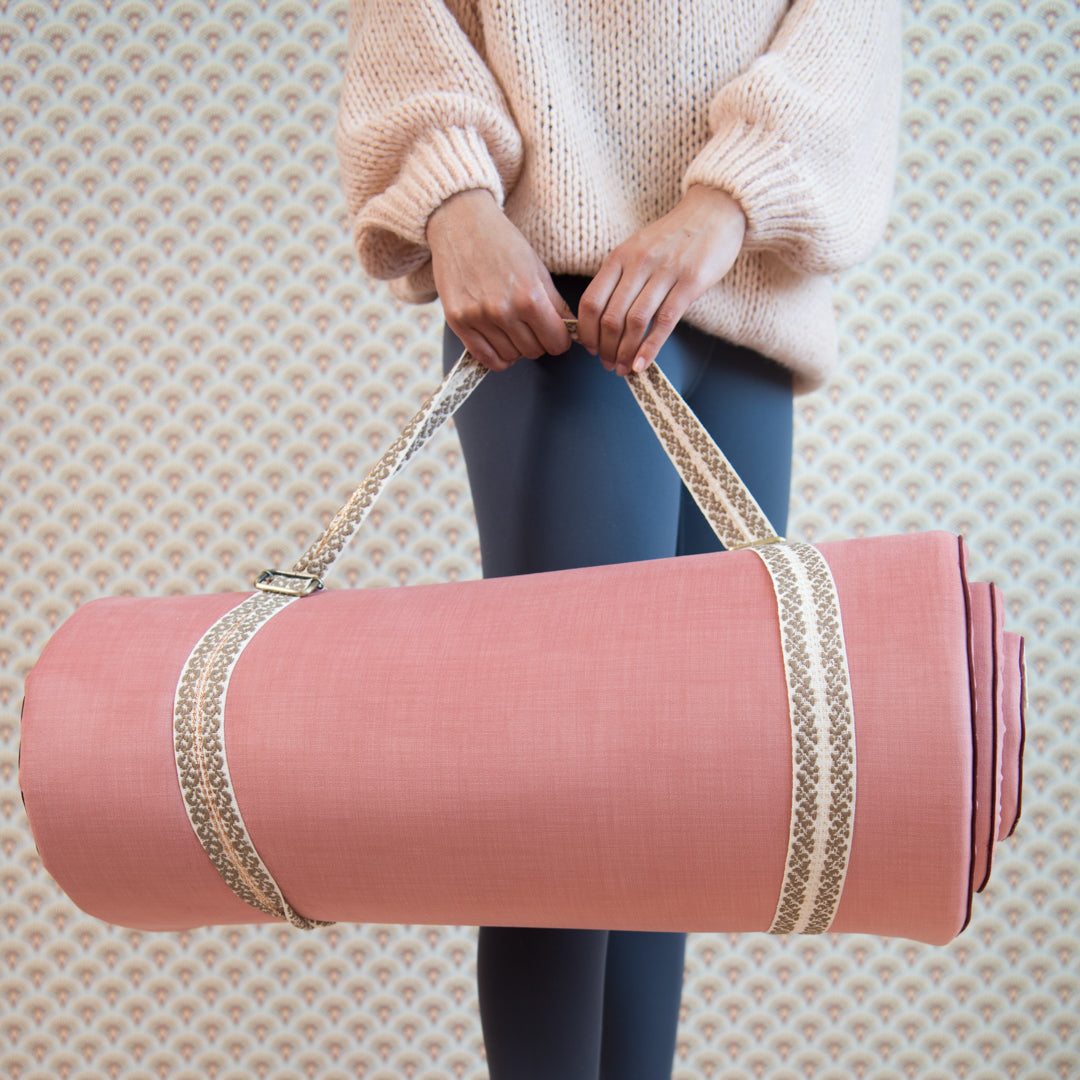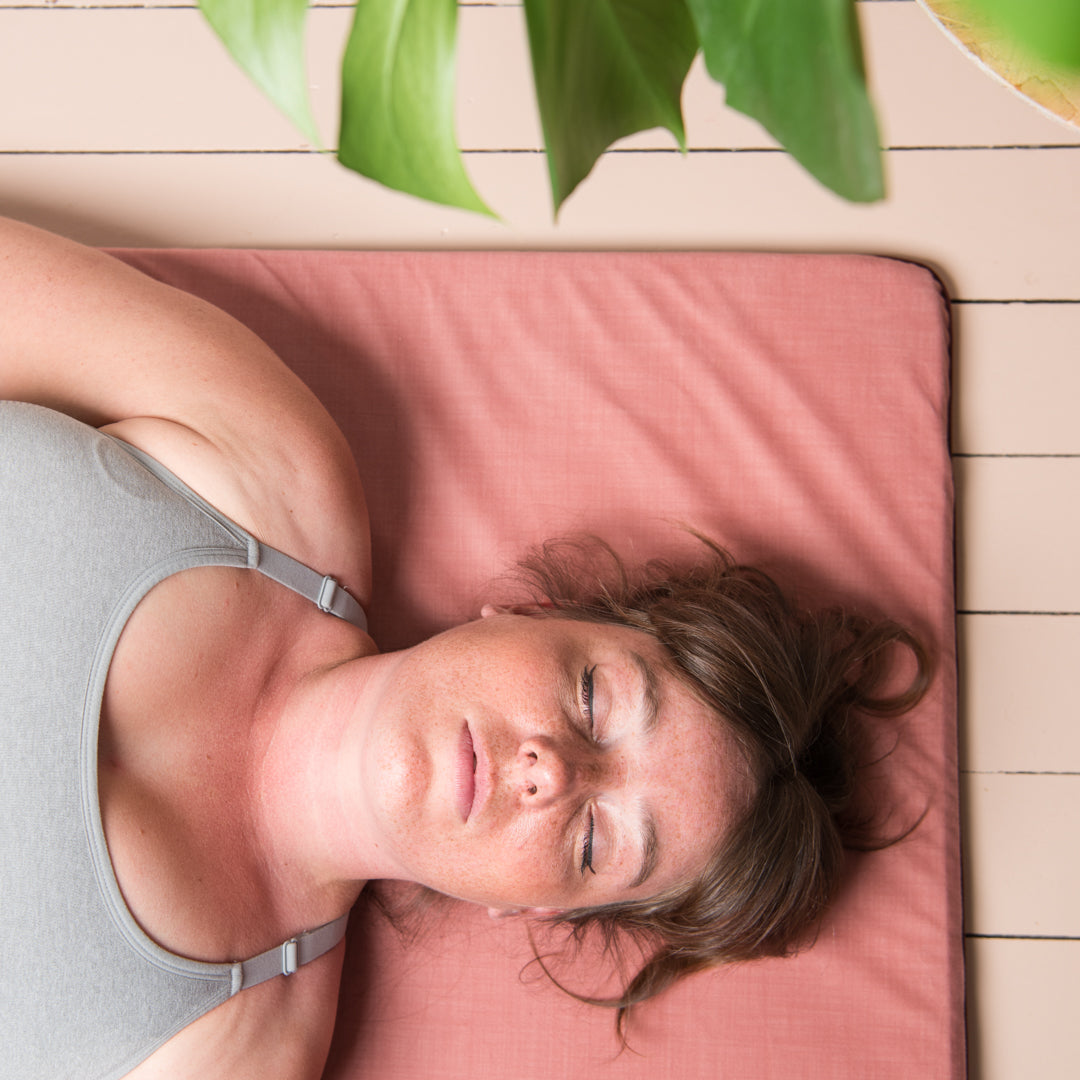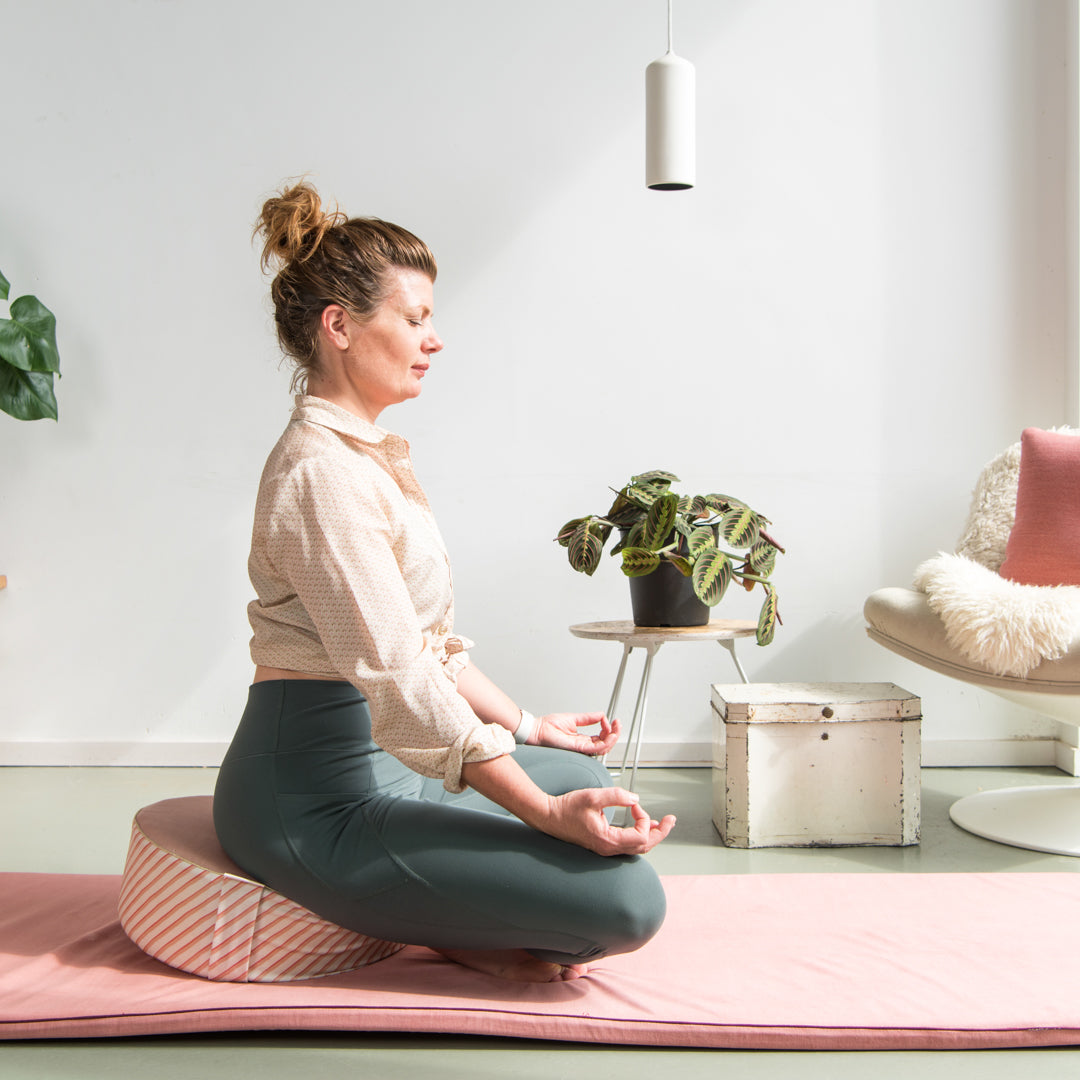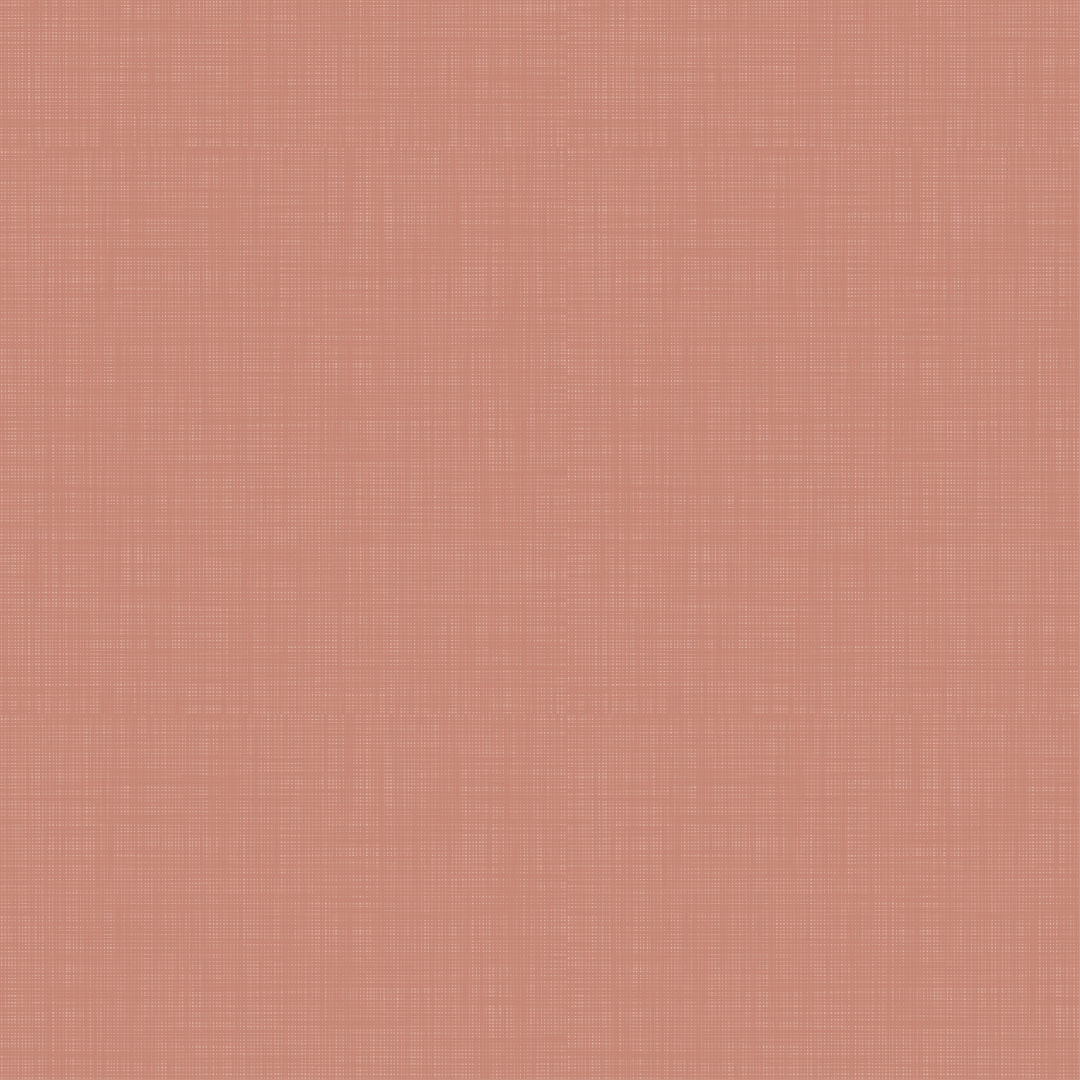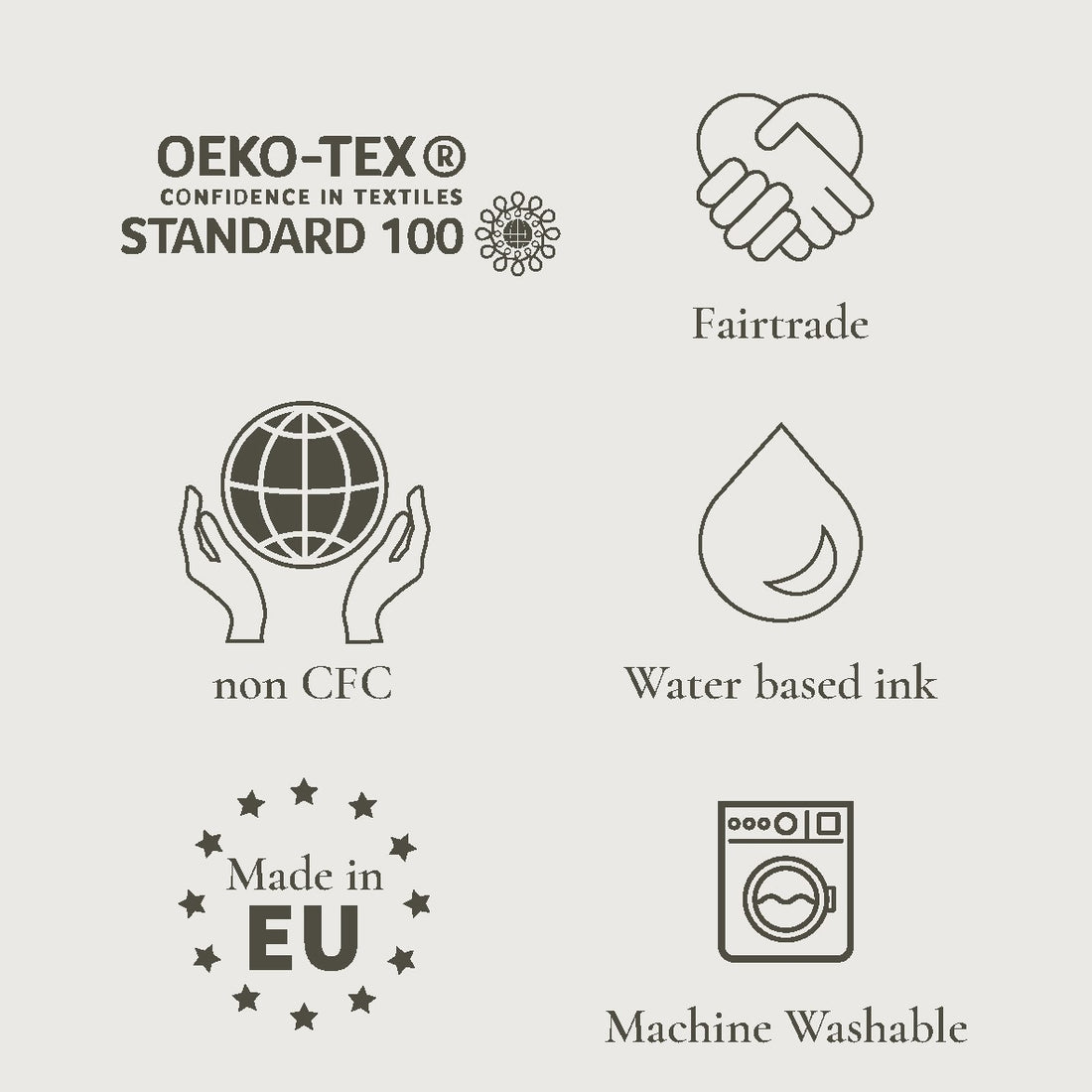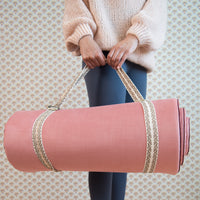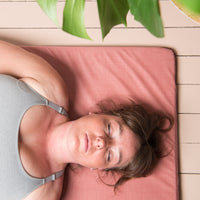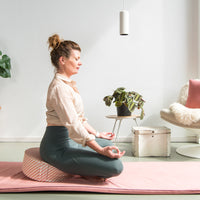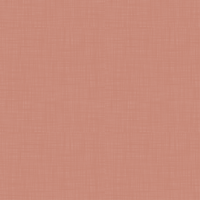 Raspberry Icecream - Pink Yoga Mat for Yin Yoga or Yoga Nidra
A stylish pink yoga mat is here for you. You scream, I scream, we all scream for ice cream! If you're craving the warm breeze and sunny days, then this pink yoga mat is right up your alley. It will add an element of positive energy to any space in your home.
This foam mat has the perfect measurements of a bigger yoga/sports mat. With 65 x 180 cm it is perfectly sized for a ground workout like pilates or core training. But also try it for restorative yoga like yoga Nidra or Yin yoga. You will be surprised by the comfort and support of this yoga mat.
The yoga mat has enough grip for standing poses but is not as sticky as a regular yoga mat. With the foam of 3 cm, it gives you great support for a great ground workout (just say goodbye to sore joints). Something you have never experienced before and which is unique in the field of yoga/sports mats.
Color: Blush Pink
Length: 180 cm
Width: 65 cm
Thickness: 3 cm
Weight: 1,9 kg
Material Cover: soft velvet polyester
Materiaal filling: Firm CFC free polyether foam
All products are designed by byAlex, and handmade in Europe using the finest Dutch OEKO-TEX® certified fabric. The fabric is printed with non-toxic water-based ink.
Storage: roll up your luxury ByAlex yoga mat with the top facing out. This keeps the corners of the mat flat. Add the topped gold elastic or use a yoga strap to keep it rolled up.

Cleaning: if you want to clean the yoga mat, it is best to spray the mat with water containing a few drops of ecological detergent. Then wipe the surface with a damp cloth using only water. After cleaning, you can let the yoga mat dry on the floor before rolling it up again. Clean your yoga mat about once a week. Consider cleaning your yoga mat as part of your yoga practice and treat it with love and patience. This way you will benefit the longest from a well-functioning and clean yoga mat.

Does your mat need a more intensive cleaning? You can unzip the cover and wash it in the washing machine. Then take a look at the washing tips HERE

Free shipping on all Dutch, Belgian and German orders above € 39.

Orders over € 139 will be shipped for free in Europe

Orders above € 199 will be shipped worldwide for free

Shipped within 1-2 days
Handmade in Europe
Worldwide shipping
FAQ
If you are not completely satisfied with your product, return the unused product(s) in the original packaging within 14 days of receipt for a refund. When we have received the product, we will refund the value of the purchased product.
If there is something wrong with the product you received or if your delivery is not identical to your order (wrong product or if a product is missing), please contact our customer service. Y
ou can find the return conditions here.
Custom made items cannot be returned.
In principle, all orders are shipped within 1-2 business days.
We do not have a shop, but we do have a showroom in Rotterdam, the address is Zwaanshals 259-a.
Please contact Alex before you come by.
Send a message via the contact page. Alex will try to answer your message within 24 hours.
Pink Yoga Mat - extra thick
Get a premium workout experience with our pink yoga mats. Buy your yoga mat now and discover the perfect balance of cushioning, comfort, and stability for your practice. Our mats offer superior grip and support for yoga and other workouts. Shop today and get the most out of your workouts!
This is why you want to buy a pink yoga mat
Extra Thick Pink Yoga Mat – the perfect companion for your yoga practice! This mat is designed with extra thickness and superior cushioning to protect your joints during your most intense yoga sessions. From headstands to warrior poses, but best experienced in a restorative savasana, you'll be able to enjoy your favorite yoga practice from the comfort of the extra-thick pink yoga mat.

Not your ordinary yoga mat, this superior quality mat is made from foam with a unique "memory foam-like" feel that provides optimal support for your body. The extra thickness not only provides you with the comfort and protection you need but also provides your practice with stability and keeps you grounded during your practice. It's designed with a durable, super soft velvet cover and reinforced stitching that won't wear down.

What different colors of yoga mats are there, besides the pink yoga mat?
Yoga mats can be bought online in different shapes and sizes. They vary in color, thickness, and price. You can choose a pink yoga mat that suits your personal style and needs. Colors range from bright to pastel. At byAlex, we chose a blush pink. But we also have a grey yoga mat, a yellow yoga mat, and a lot of different yoga mats with prints.
How to clean a pink yoga mat?
ByAlex's thick yoga mats have a unique and wonderfully soft fabric, which not only looks stylish but is also easy to clean. Just wipe with a clean damp cloth and most stains will come right out. You can also use the byAlex care spray. This is specially designed for interior fabrics made of durable polyester. Is your yoga mat very dirty, no problem? The cover can be unzipped and machine-washed at 30 degrees. Moreover, the mat is easy to roll up with the included strap making it easy to roll up and store. In short, the pink yoga mat offers a perfect balance between style and functionality. 
And please, feel free to use this premium yoga mat as a pilates mat or as a zabuton meditation mat. If you are looking for a way to make your practice even more comfortable, take a look at the combination of a yoga mat and cushion.