Tote Bag - Make Each Day Count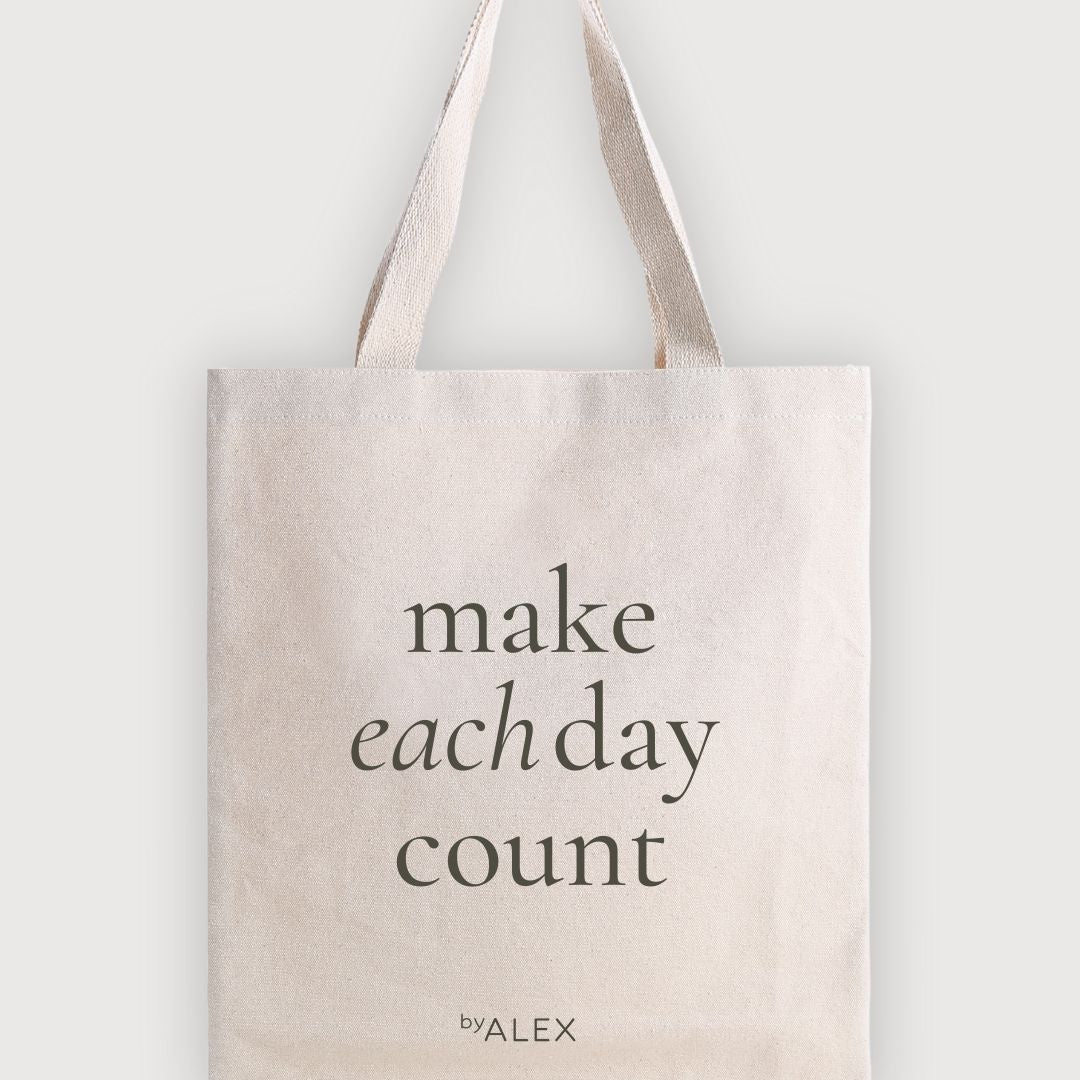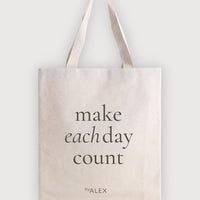 Tote Bag - Make Each Day Count
Introducing our stylish and practical Canvas Tote Bag (size 38 x 42 cm), designed to add a touch of inspiration to your daily routine. With the uplifting quote "Make Each Day Count," this tote bag is a fashionable accessory that will motivate and empower you wherever you go.
Crafted from durable and eco-friendly 310-gram/m2 canvas material, this tote bag is not only a sustainable choice but also built to withstand your busy lifestyle. Its spacious interior provides ample room to carry your essentials, making it perfect for a trip to the farmer's market, a beach outing, or simply running errands around town.
The "Make Each Day Count" quote serves as a gentle reminder to seize the day and make the most of every moment. It's a phrase that encapsulates the philosophy of embracing each opportunity, setting goals, and pursuing your dreams. Carry this tote bag with you, and let it inspire you to make each day a meaningful step toward your aspirations.
The bag features comfortable and sturdy handles (70 cm long), allowing you to carry it effortlessly on your shoulder or in your hand. The neutral and versatile color palette ensures that it pairs well with any outfit, whether you're dressing up or going for a casual look.
Not only does this tote bag make a powerful statement, but it also contributes to a sustainable future. By choosing this canvas bag, you're reducing the use of disposable plastic bags and making a positive impact on the environment.
Whether you're a student, a professional, or an adventurer, our Canvas Tote Bag with the quote "Make Each Day Count" is a must-have accessory that combines style, functionality, and inspiration. Make a bold statement and embrace each day with purpose and determination. Add this tote bag to your cart now and let it be a constant reminder to live life to the fullest.
Please note: when you wash your tote bag it will shrink a little bit. I have chosen a high-quality canvas that will stay in shape, even after washing. But please be aware that shrinkage of 5% is part of the deal.