Spruce Forest - Green Pouf Round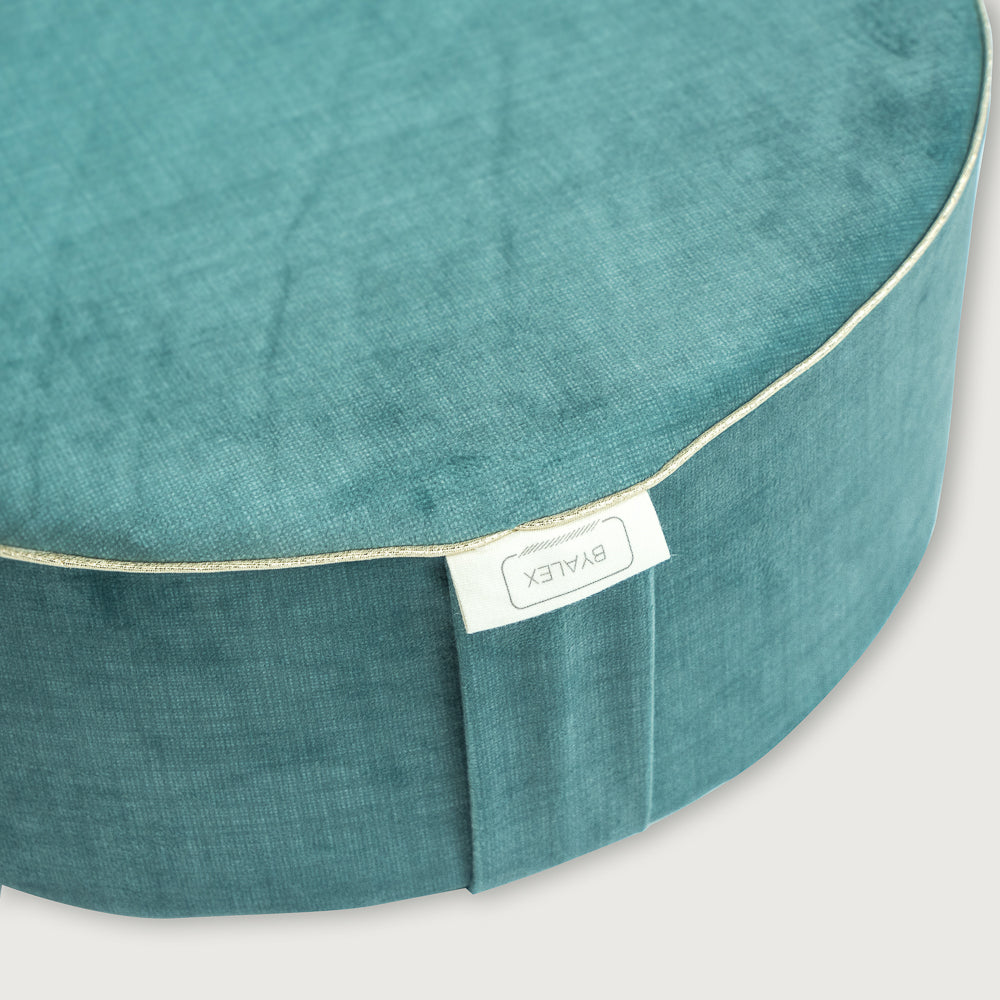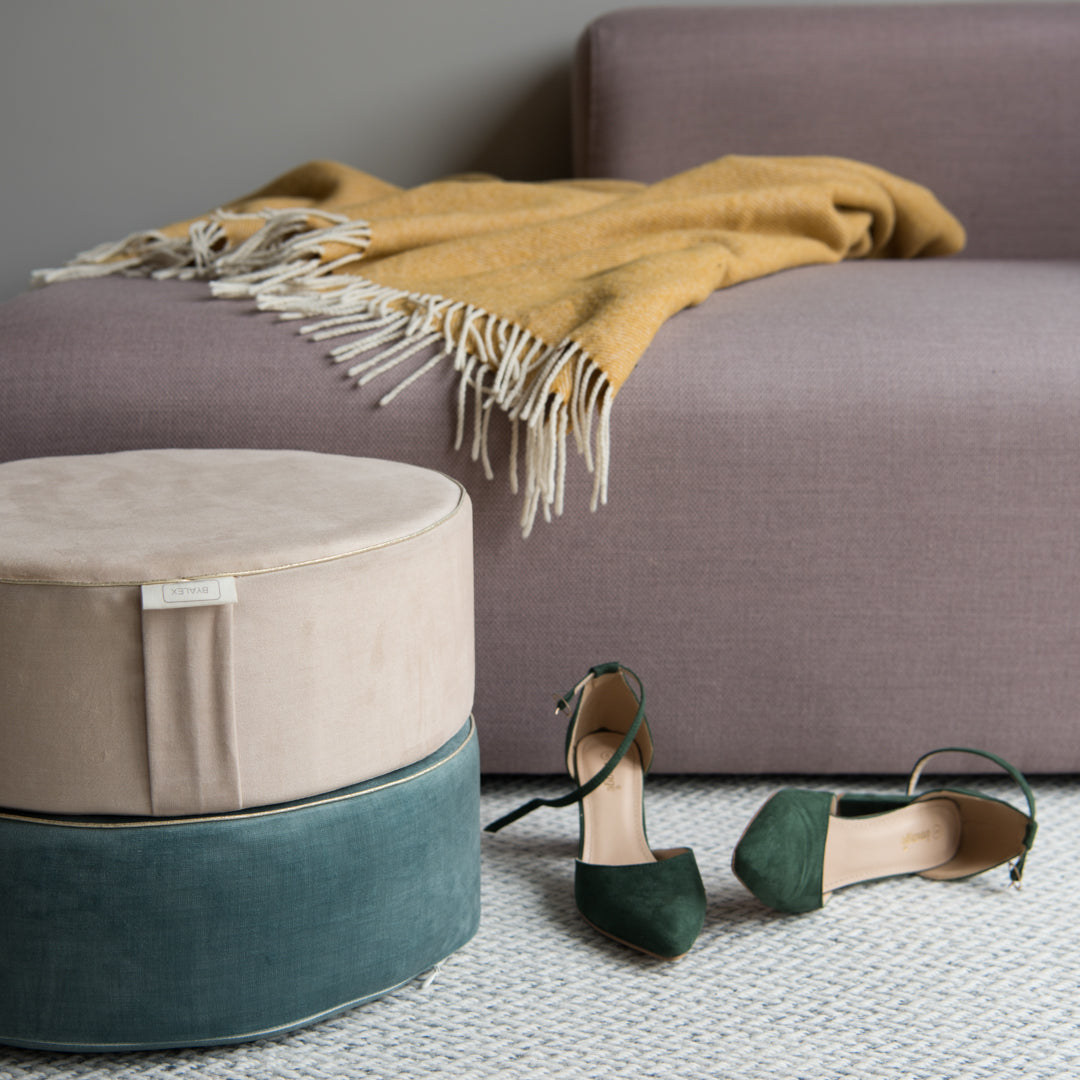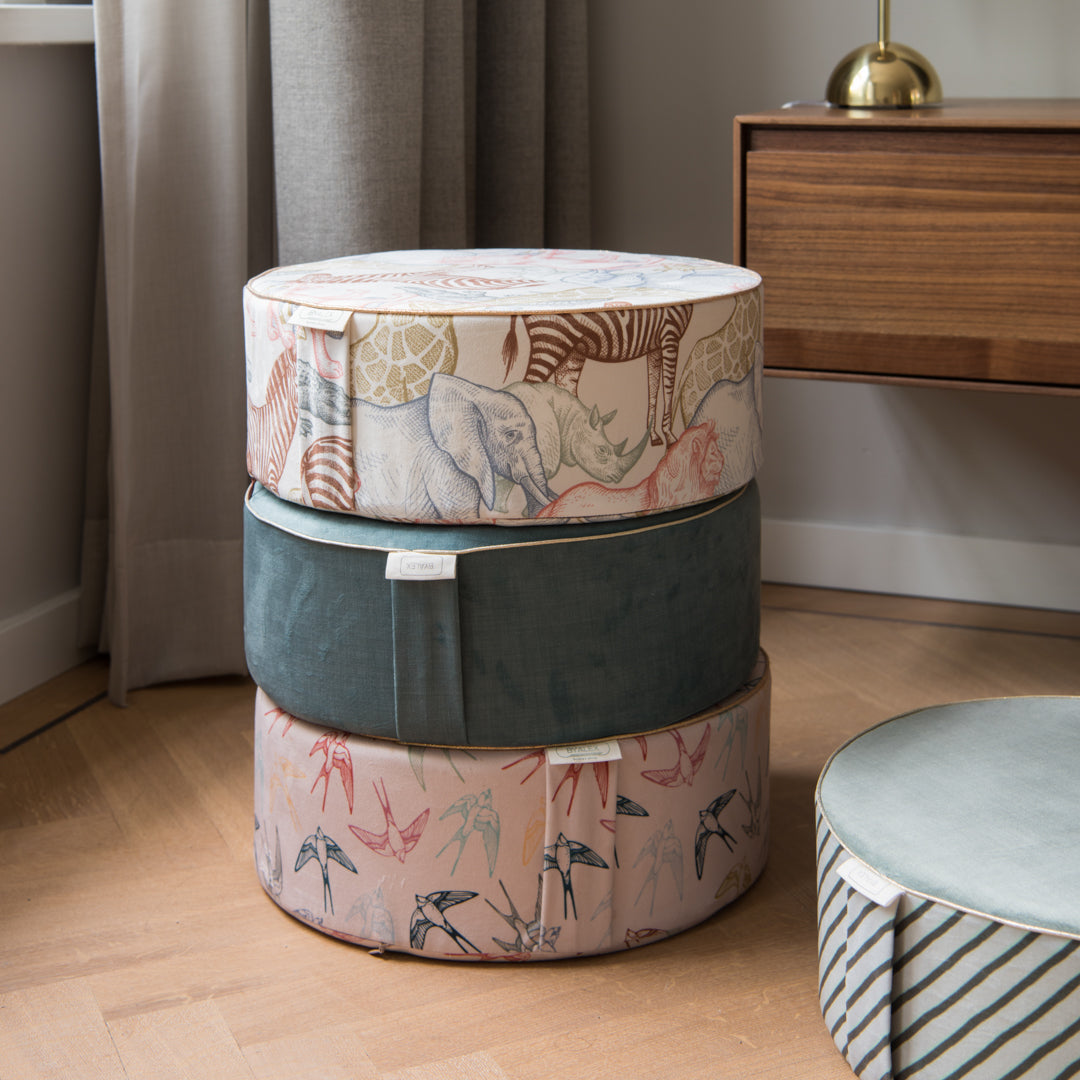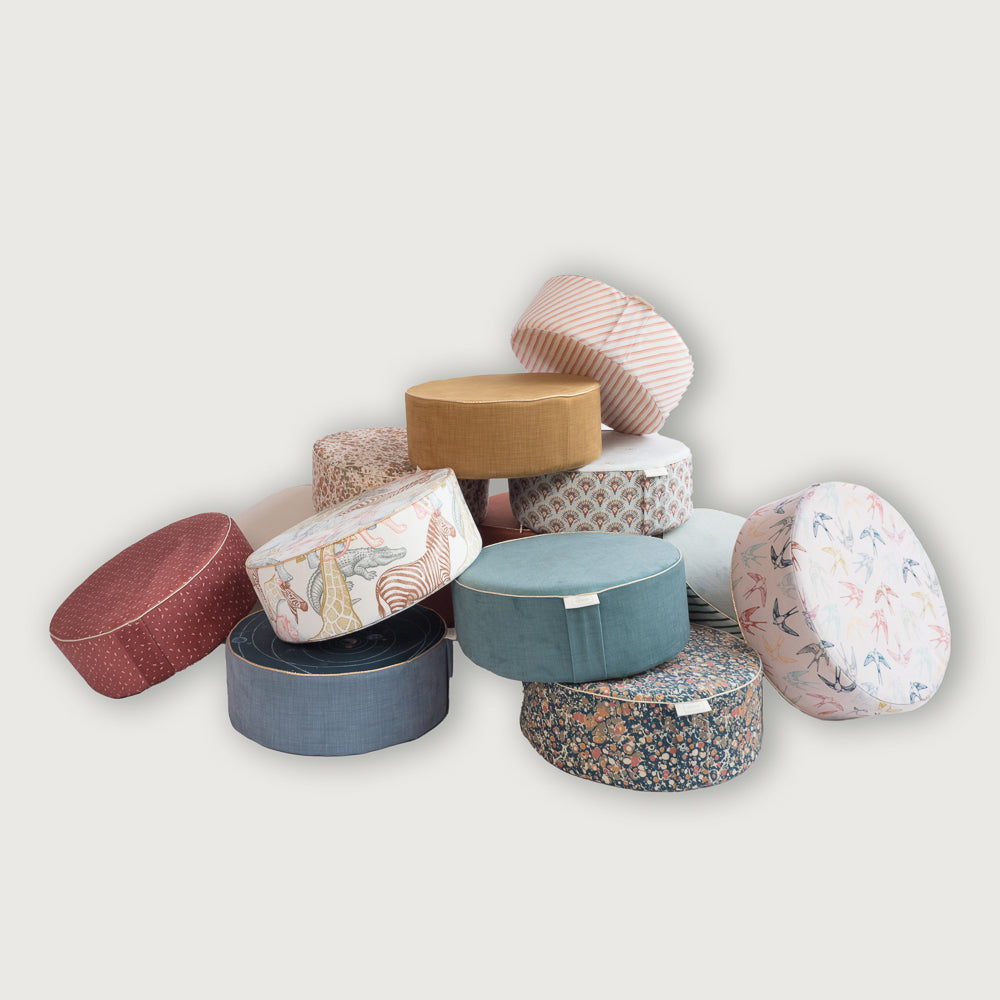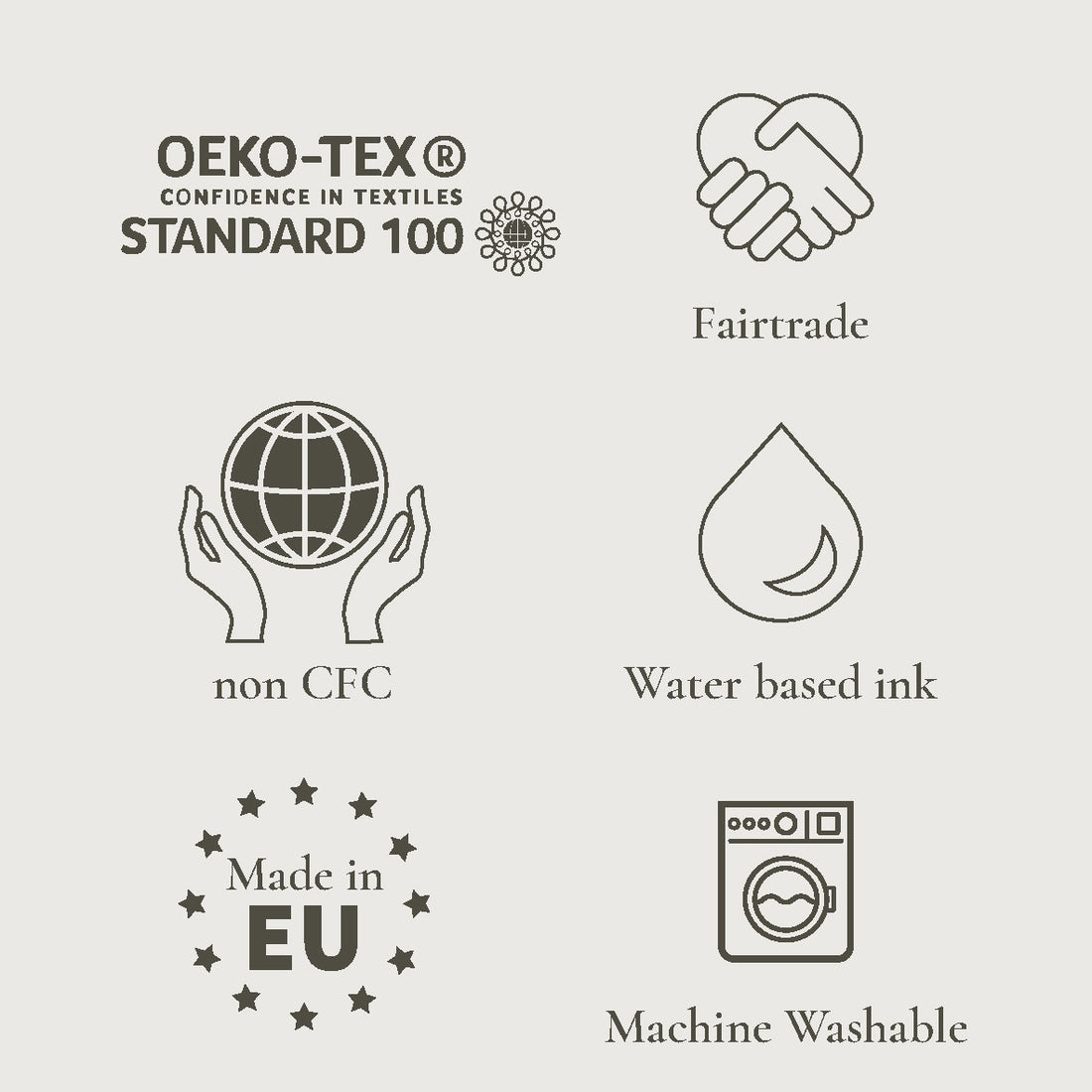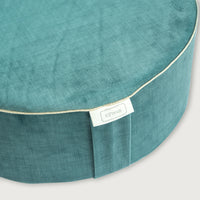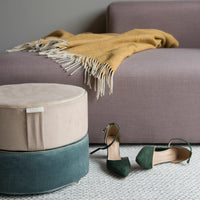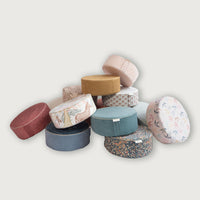 Spruce Forest - Green Pouf Round
Take a walk in the Spruce Forest and feel the calmness take over your soul. A beautiful green color that almost makes you smell the pine trees in the quiet, serene woods.
 Use it for meditation, sit on it on the floor, stack them or use them next to each other, you can buy 1, 2 or 3. A cushion with endless possibilities, use your creativity or let your children go wild with their fantasies. Because of the soft fabrics with a stylish ByAlex print, the (meditation) cushions look great in every living or nursery. They also combine very well with the ByAlex playmats and yoga mats.
Color: Green
Diameter: 40 cm
Height: 15 cm
Weight: 0,6 kg
Material Cover: soft velvet polyester, with can handle some action. It is 240 gr/m2 (same quality as premium interior fabrics)
Materiaal filling: Firm CFC free polyether foam
All products are designed by byAlex, and handmade in Europe using the finest Dutch OEKO-TEX® certified fabric. The fabric is printed with non-toxic water-based ink.
If you want to clean the pouf, it is best to spray it with water containing a few drops of ecological detergent. Then wipe the surface with a damp cloth using only water. After cleaning, you can let the pouf dry completely before stacking them.

Does your pouf need a more intensive cleaning? You can unzip the cover and wash it in the washing machine. Then take a look at the washing tips HERE

Free shipping on all Dutch, Belgian and German orders above € 39.

Orders over € 139 will be shipped for free in Europe

Orders above € 199 will be shipped worldwide for free

Shipped within 1-2 days
Handmade in Europe
Worldwide shipping
FAQ
If you are not completely satisfied with your product, return the unused product(s) in the original packaging within 14 days of receipt for a refund. When we have received the product, we will refund the value of the purchased product.
If there is something wrong with the product you received or if your delivery is not identical to your order (wrong product or if a product is missing), please contact our customer service. Y
ou can find the return conditions here.
Custom made items cannot be returned.
In principle, all orders are shipped within 1-2 business days.
We do not have a shop, but we do have a showroom in Rotterdam, the address is Zwaanshals 259-a.
Please contact Alex before you come by.
Send a message via the contact page. Alex will try to answer your message within 24 hours.
Elevate Your Space with a Versatile Green Pouf - Pouf Green in Style!
In the world of interior design, versatility, and aesthetics go hand in hand. A green pouf is a perfect example of this, seamlessly blending practicality and style. Whether you search for a "green pouf" or "pouf green," this versatile piece of furniture will be the elegant, eco-friendly addition you've been seeking for your home.
The Versatile Green Pouf
What makes the green pouf truly remarkable is its versatility. It's not just a round meditation pouf or piece of furniture; it's a design statement and a functional addition to any room. Whether you want to create a cozy reading nook, add an extra seat for unexpected guests, or simply enhance your decor, the green pouf delivers. Its compact size allows for easy maneuverability, making it a versatile and essential asset in your home. The green pouf isn't limited to being a conventional seating option. It also doubles as a meditation pouf, perfect for creating a peaceful sanctuary within your living space. The soothing green color provides an ambiance of serenity, while its soft, cushioned surface supports your meditation or yoga practice. Crafted with quality in mind, our green pouf offers the ideal combination of comfort and aesthetics to enhance your mindfulness routines. Perfect in combination with a thick yoga mat. 
Green Pouf Buying Options: Set of 2 or Set of 3 Poufs
You're in control of your design choices. To maximize the impact of your space, our green poufs are available in sets of 2 or 3. This flexibility allows you to play with arrangements and patterns, creating a harmonious design unique to your home. Looking for consistency or looking to mix and match colors? With the option to purchase in sets, you can explore different combinations, ensuring that the green pouf seamlessly integrates with your existing decor or stands out as a vibrant statement piece. we love to combine this green pouf with our fancy fan design or with our neutral beige pouf. 
Why Choose a Green Pouf?
Green poufs offer more than just versatility and style. They're also an eco-friendly choice for your home. Made from sustainable materials, these poufs contribute to a greener planet, aligning with your environmentally conscious lifestyle. The calming green color is not just visually appealing; it's associated with tranquility and relaxation. When you incorporate a green pouf into your space, you're inviting a sense of calm and harmony that can positively affect your well-being.
Whether it's for reading, learning to meditate, or simply lounging, the green pouf adds a touch of serenity to your environment. Creating a Cozy Reading Nook One of the most delightful ways to utilize a green pouf is by creating a cozy reading nook. The compact size and plush surface of the pouf make it an ideal choice for this purpose. Whether you're an avid reader or looking for a spot to enjoy your morning coffee, a green pouf can be your oasis of comfort.
The versatility of the green pouf means you can easily move it to different areas of your home. If you prefer to read by a sunny window in the morning and relocate to a quieter corner in the evening, the pouf's mobility allows you to do so effortlessly. Perhaps you want to set up a yoga corner in your home. 
The Meditation Pouf Green
Mindfulness and meditation have become integral parts of many people's daily routines. The green pouf serves as a perfect meditation companion. Its soft and cushioned surface provides the necessary support and comfort for your practice.
The color green is often associated with growth, renewal, and a sense of balance. It's no wonder that a green pouf can help create the right ambiance for your meditation or yoga sessions. By incorporating this piece into your mindfulness routines, you're infusing your practice with a touch of nature's serenity.
Mix and Match with Sets of Poufs
When it comes to interior design, personalization is key. With our green poufs available in sets of 2 or 3, you have the flexibility to tailor your living space to your unique preferences. Whether you want to maintain a consistent theme in your decor or introduce a pop of color, the option to purchase in sets empowers you to experiment with various arrangements. Mix and match the poufs to create a visually stunning and harmonious design that reflects your personal style.
In Conclusion, Incorporating a green pouf into your living space is a multifaceted decision. It's about more than just adding a piece of furniture; it's about transforming your surroundings into a reflection of your unique style and enhancing your daily life. The versatility, soothing green hue, and the option to buy a set of 2 or 3 poufs make the green pouf a dynamic choice for any home.
Whether you're searching for a "green pouf" or "pouf green," you're on the path to infusing your living space with an air of sophistication, relaxation, and style. Don't miss the opportunity to experience the beauty and practicality of the green pouf – your key to an elevated living environment. This versatile piece of furniture enhances your space and lifestyle, providing a comfortable and stylish solution for various needs. Embrace the chance to transform your space with the elegant, eco-friendly addition of a green pouf.