Raspberry Icecream - Playmat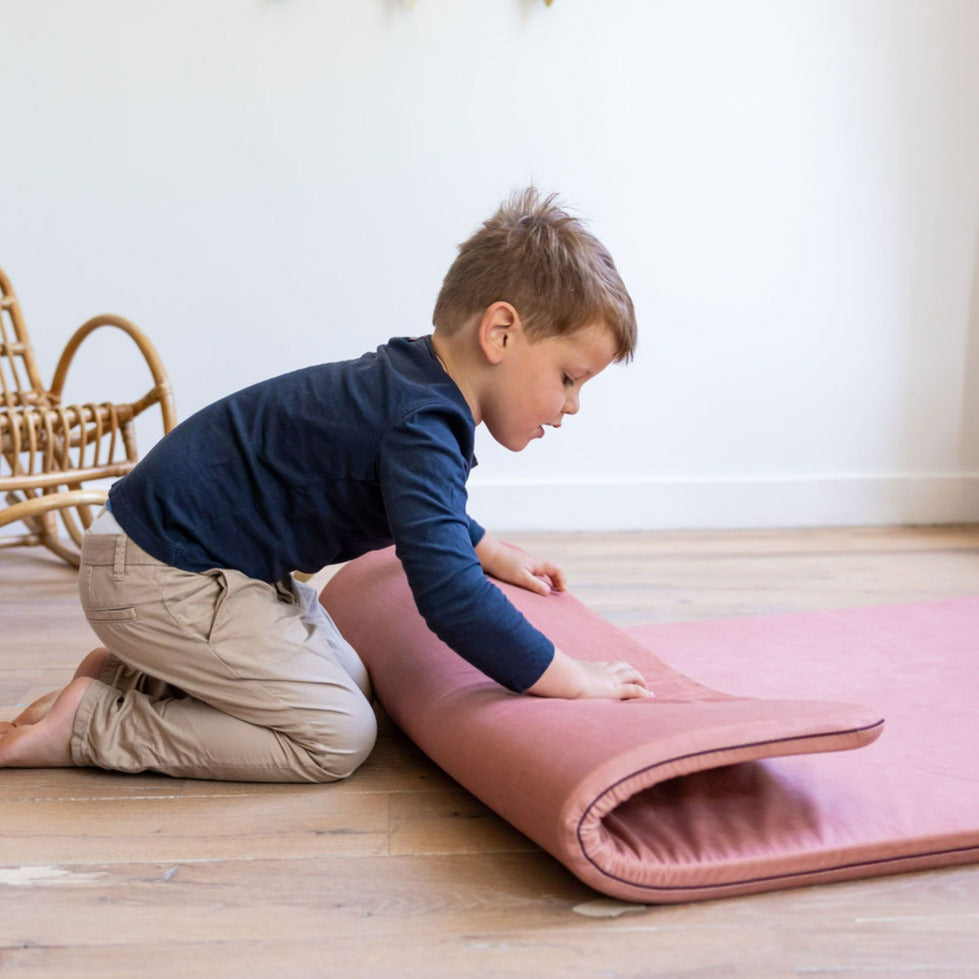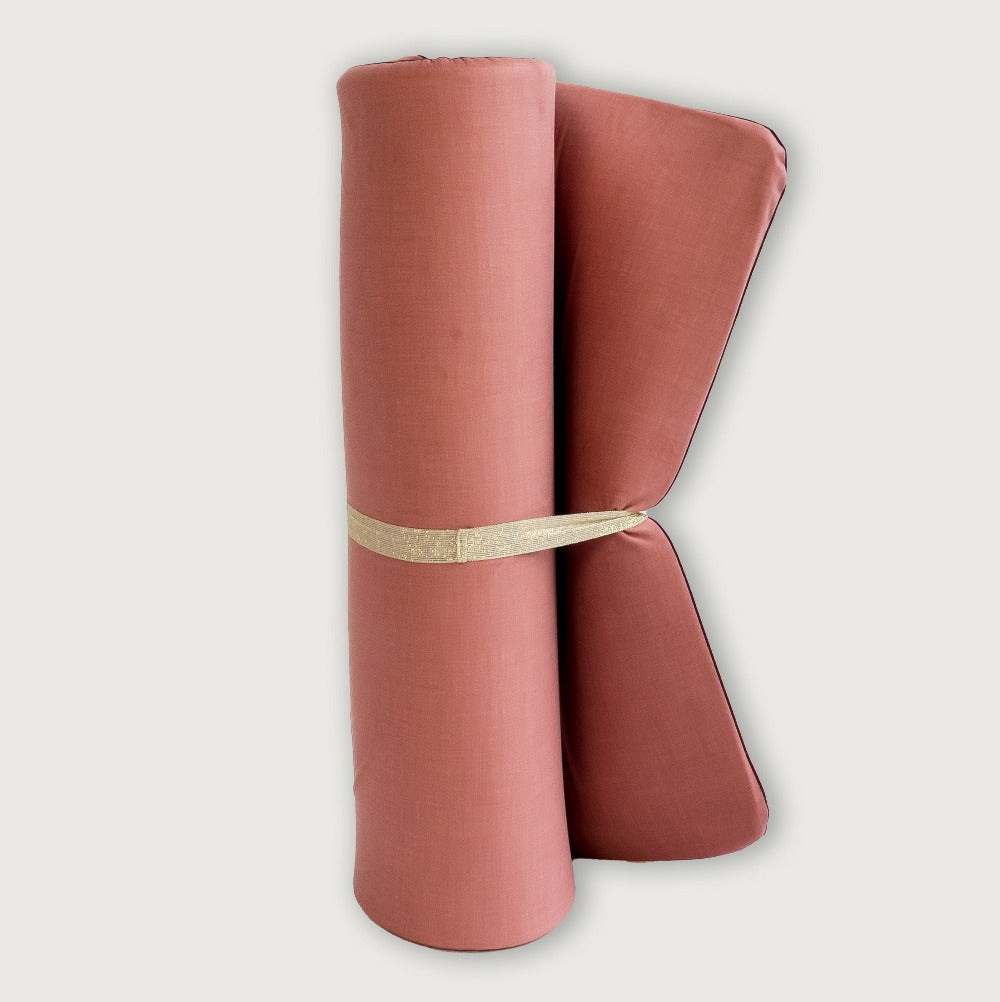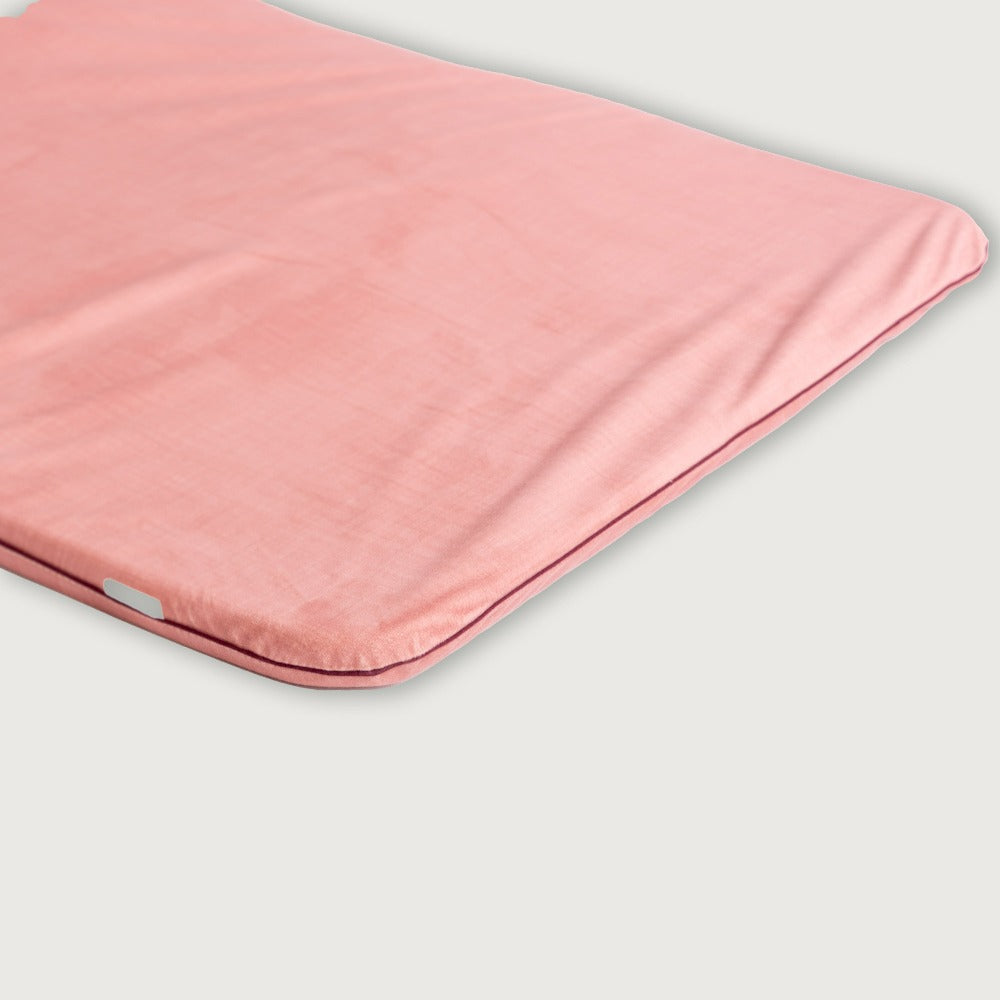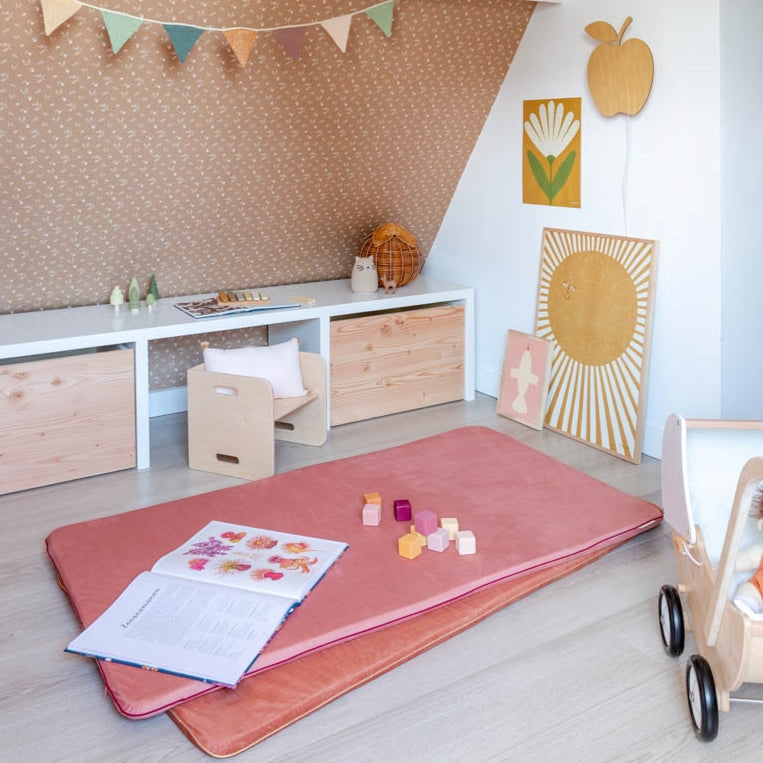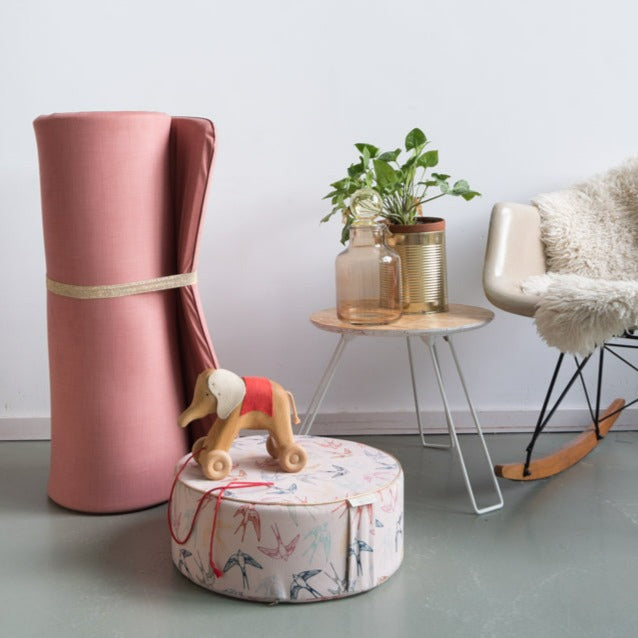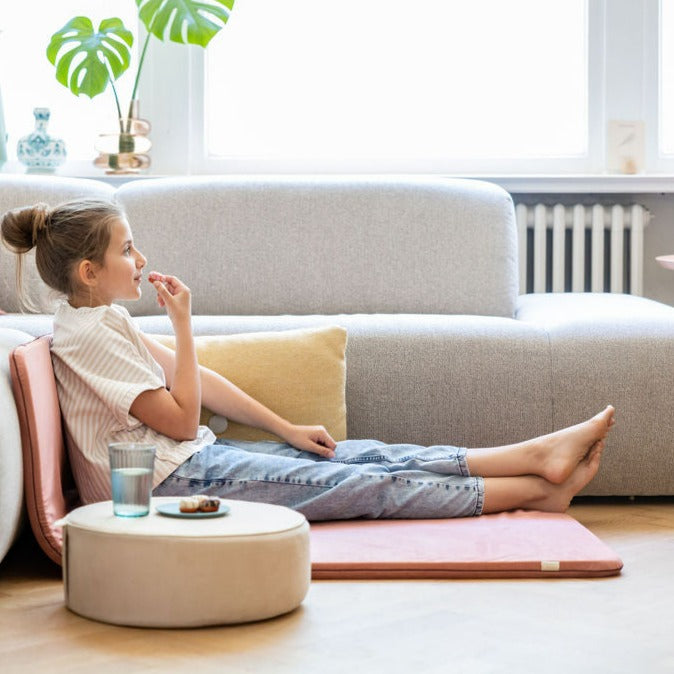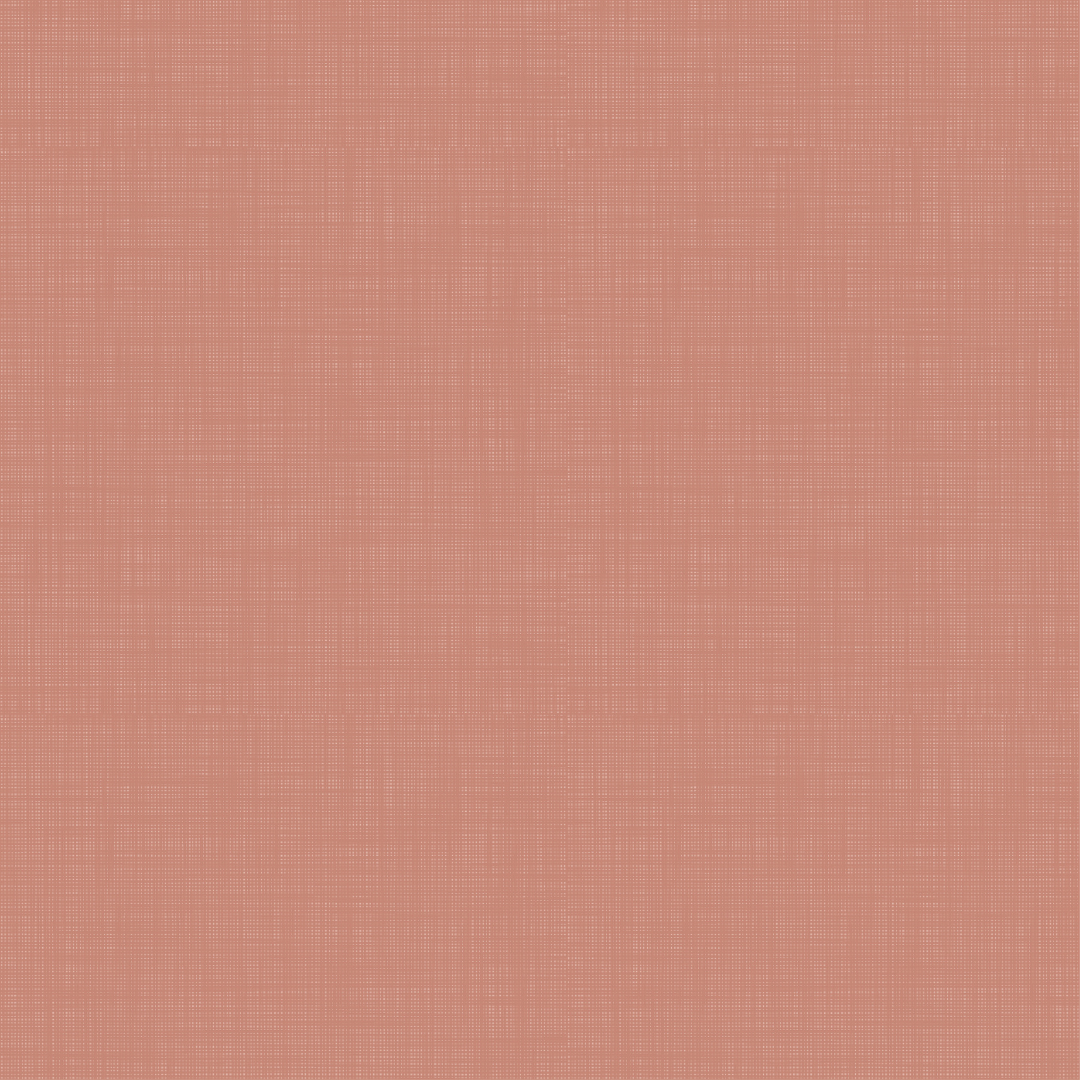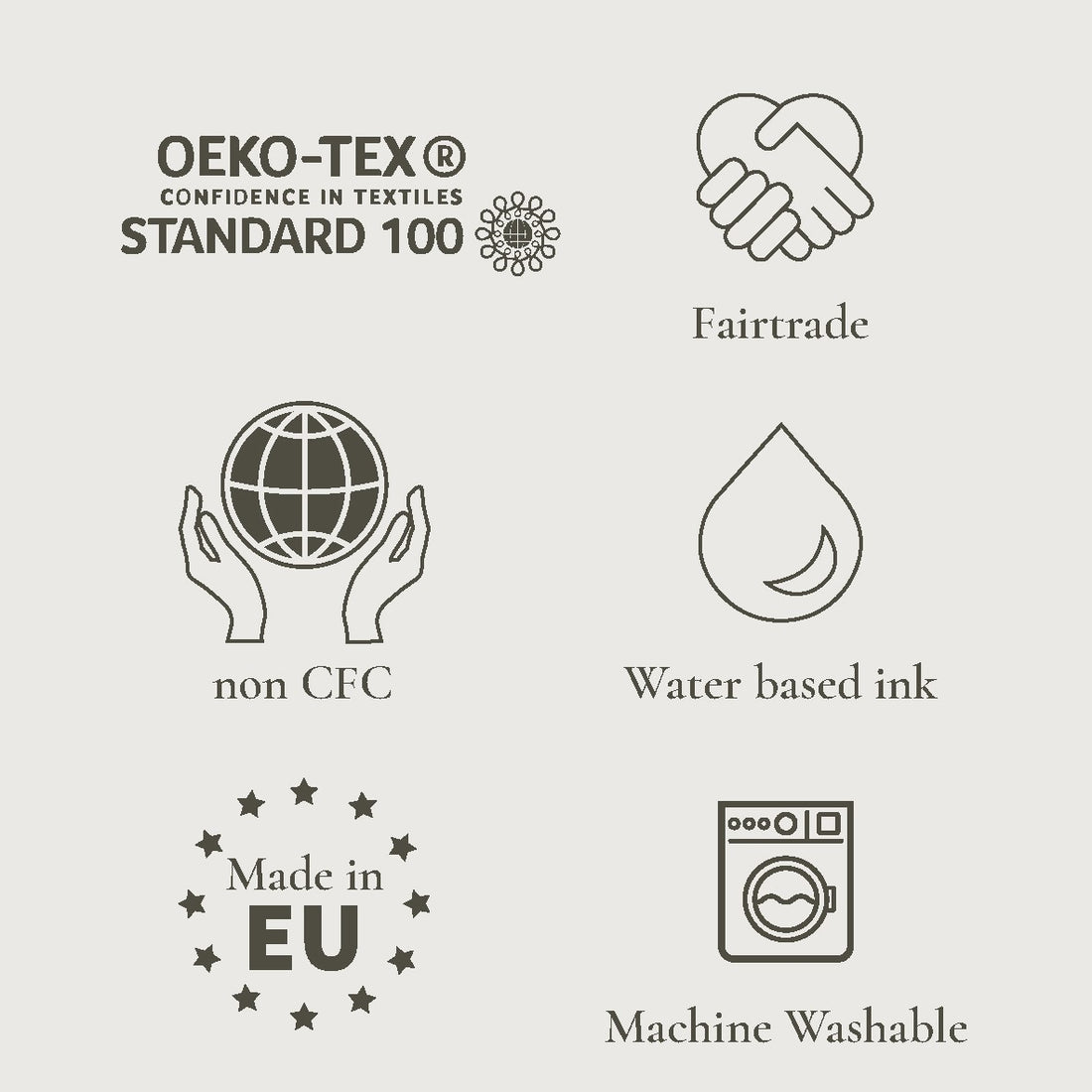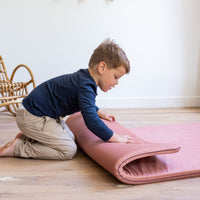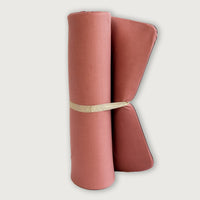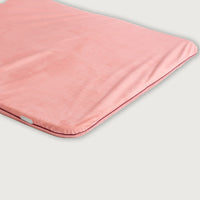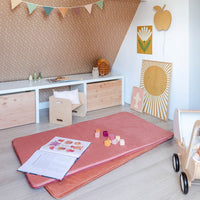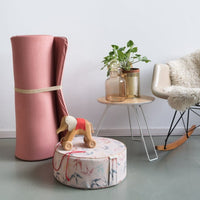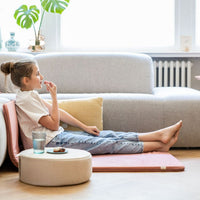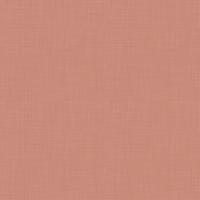 Raspberry Icecream - Playmat
ou scream, I scream, we all scream for ice cream! If you're craving the warm breeze and sunny days, then this raspberry pink playmat is right up your alley. It will add an element of fun to any space in your home.
ByAlex playmats create the perfect playroom or reading nook for your little ones. They are great for playing, chilling, and jumping around together. Simply use one or layer several mats on top of each other and combine them with our cozy pouf to create a space tailored to everyone in your family.
Color: Raspberry pink with a burgundy piping
Length: 140 cm
Width: 80 cm
Thickness: 3 cm
Weight: 1,8 kg
Material Cover: soft velvet polyester, with can handle some tough play time. It is 240 gr/m2 (same quality as premium interior fabrics)
Materiaal filling: Firm CFC free polyether foam
All products are designed by byAlex, and handmade in Europe using the finest Dutch OEKO-TEX® certified fabric. The fabric is printed with non-toxic water-based ink.
If you want to clean the play mat, it is best to spray the mat with water containing a few drops of ecological detergent. Then wipe the surface with a damp cloth using only water. After cleaning, you can let the play mat dry on the floor before rolling it up again.

Does your mat need a more intensive cleaning? You can unzip the cover and wash it in the washing machine. Then take a look at the washing tips HERE

Free shipping on all Dutch, Belgian and German orders above € 39.

Orders over € 139 will be shipped for free in Europe

Orders above € 199 will be shipped worldwide for free

Shipped within 1-2 days
Handmade in Europe
Worldwide shipping
FAQ
If you are not completely satisfied with your product, return the unused product(s) in the original packaging within 14 days of receipt for a refund. When we have received the product, we will refund the value of the purchased product.
If there is something wrong with the product you received or if your delivery is not identical to your order (wrong product or if a product is missing), please contact our customer service. Y
ou can find the return conditions here.
Custom made items cannot be returned.
In principle, all orders are shipped within 1-2 business days.
We do not have a shop, but we do have a showroom in Rotterdam, the address is Zwaanshals 259-a.
Please contact Alex before you come by.
Send a message via the contact page. Alex will try to answer your message within 24 hours.
Soft comfy pink play mattress to sit or chill on

A play mattress in a beautiful soft pink fabric is the ideal addition to any playroom, play corner, or nursery. The softness of the fabric provides extra comfort while playing, both for children and you as a parent. Because let's face it, our lives move to the ground when we have children, right? This play mattress is not only suitable for sitting on while playing, but also for relaxing or chilling out on. The pink color gives a cheerful look to the room and makes it extra cozy. Moreover, this play mattress is easy to roll up and store thanks to the included gold elastic band. This allows for easy storage of the play mattress when not in use.
This durable play mattress is available in various colors and sizes. At byAlex we also have some play blankets that fits a playpen size 95x75 cm
Under a teepee, to play on or to make a reading nook
A pink play mat is perfect for placing under a teepee for children to play on. The pink color provides a cheerful and vibrant look. It doesn't quite fit perfectly in a teepee because of its size, but that's precisely why it can be used in a variety of ways. Thus, the play mat can also be used to create a cozy reading nook. With some pillows and soft toys added, it becomes a comfortable and soft place where children can retreat with a book. The play mattress is made of high-quality material, both fabric and foam padding, and provides adequate cushioning while playing. It is easy to clean and can be used both indoors and outdoors. For more cleaning tips, I refer you to the page that deals with that. You can also check out the special cleaning sprays out there to keep your fabric playmat in perfect condition. Thanks to its pink color, the play mat is also a fun addition to the nursery. It creates a playful and colorful atmosphere in which children can have a great time. In short, a play mat pink is not only practical and comfortable but also a fun and decorative addition to any play or reading area.
Roll-up playmat to play, lie and chill on
A pink play mattress is a versatile item that is perfect for playing, lying down, and chilling out. It is suitable for babies, toddlers, and even older children who like to do head rolls. With its soft and comfortable surface, the pink playmat provides a safe and cozy place to play. a pink play mattress is a perfect place to create a cozy playcorner for your baby. Moreover, the pink color is not only attractive to children but also looks great in your living room play area. Another advantage of this play mat is that it is easy to store, thanks to its roll-up design and the gold elastic band you get with it. In short, a pink play mattress is a practical and stylish item that both children and parents will love.
Must-have for your cozy corner, to play or read on
You see them everywhere, pink play mattresses. Every trendy magazine shows how a stylish playmat can be used in a beautiful nursery or play corner. It can also be perfectly used at a nursery or primary school. A stylish pink design makes this playmat a must-have for your cozy corner. Whether in the children's room or in a cozy corner in the living room, this play mat is sure to add a touch of style to the space. In addition to the stylish aspect, the pink play mat also gives a cheerful and playful look to the room. Children will love the vibrant color and can have a great time playing or reading on it. Block 4: Not only at home but also at a nursery or daycare center, the pink play mat is an ideal addition. It provides a cozy and comfortable place where children can play and relax. In addition, it is easy to clean and durable in use. In short, the pink playmat is a must-have for your cozy corner. With its stylish design, cheerful look, and versatility, it is a perfect addition to any nursery, play corner or daycare.
Material and size of the pink play mattress

Brand: byAlex Type: Pink Playmat- Raspberry Icecream Color: Pink Dimensions: 140 x 80 x 3 cm Material: Cover: OEKO-Tex 100 class 1 certified polyester that feels like velour. Mattress: 100% Polyurethane Foam. Fully made in the EU Care: cover can be washed at 30°C, do not tumble dry Details: Also check out the combo deal of 2 play mattresses or a play mattress and one kids sitting ball. The texture of the play mat is smooth, which provides a comfortable play experience but is extremely soft at the same time. Consider the stuffed animals in your child's bed. With a thickness of 3 cm, the play mat offers extra comfort and safety for children. In addition, weighing 1.8 kg, the play mat is easy to transport and store.
Safe use of a pink play mattress
Playing on a pink play mattress is fun and enjoyable, but there are obviously a few safety tips we want to give you. Make sure the play mat is placed on a flat and stable surface. It is important to ensure that the pink play mat is placed on a firm surface, such as a floor or carpet. This prevents the play mat from shifting or falling over during use, which can lead to accidents or injuries. Periodically check the play mattresses for cracks, holes or loose parts. It is essential to regularly inspect the play mat for any damage. Cracks, holes or loose parts can be dangerous for children while playing. If there is such damage, the play mat should be repaired or replaced immediately to ensure safety. Supervise the use of the play mat to prevent children from jumping on it or handling it roughly. Children often tend to jump or handle toys roughly, but this can be dangerous when playing on a play mat. It is important to always supervise the use of the play mat and teach children to handle it carefully. This helps prevent accidents and injuries. Make sure the play mat is free of sharp objects or hazardous materials. Before children play on the pink play mat, it is important to make sure there are no sharp objects or hazardous materials on the mat. Sharp objects can cause cuts and hazardous materials can be toxic to children. Therefore, it is very important to check the play mat and remove any hazards before children play with it. Clean the playmat regularly according to the instructions you received with the playmat to ensure hygiene and safety. To keep the play mat clean and safe, it is important to clean it regularly according to the instructions. Regular cleaning of the play mat removes bacteria and dirt, promoting hygiene and safety.
if you love this pink play mattress, why don't take a look at this pink sitting ball or our pink make up bags?